Debenhams (OTC:DBHSF) (OTCPK:DBHSY) faces a number of headwinds that would be difficult to tackle if only one of them were present. Some of them are exacerbated by the potential problems caused by Brexit, but even if Brexit is miraculously, painlessly resolved, there are enough problems in the retail sector and Debenhams own specific situation. Shorting Debenhams' stock gives investors the chance to benefit from the possible decline in the stock price.
There are various headwinds that a stumbling management must somehow overcome.
Weakening UK economy
After brief and surprising rally of confidence and spending in the British consumer in the immediate aftermath of the June 2016 Brexit vote, the country has entered a downturn in sentiment and spending.
The BRC issued a report in June to say that May 2017 sales were indicative of a longer-term trend of a decline in consumer spending power. Retail sales rose 0.2% compared to 1.4% in the same month in 2016. Barclaycard reported a 10-month low of 2.8% year-on-year growth in consumer spending in May. Britain weathered the crash of 2008-9 better than many other European developed economies, but it may now be entering into the end of its cycle of growth.
With consumer debt in the UK now higher than levels seen before the great financial crisis of 2008, there are reasons to be concerned. Banks have been told to increase their capital reserves in case of any increase in default. There is a growing worry that car purchasing finance – reported widely in the US – is going to cause another crunch in spending in the UK. One private equity backer has abandoned their two-year foray into car financing amid concerns the business is not viable.
Inflation is off its four-year high of 2.9% but remains at 2.6%, well above the Bank of Englands 2% target. With the increase in costs from the pounds depreciation following the vote to go ahead with Brexit, consumer spending i s compromised by more expensive goods imported from the European Union and abroad. Wage growth lagged behind, at 2.1%, providing a double drag on the potency of consumer spending.
Internet retailers
The rise of Amazon (NASDAQ:AMZN) and retailers which prioritise online sales either exclusively or predominantly give Debenhams the same problem that all other high street retailers face: price and convenience. A look at the Debenhams website boasts free standard delivery over 拢40, and free next day click-and-collect on any orders over 拢20 – a distinctly average offering for the increasing number of UK Prime numbers. As the UK leads the world in average online spending, this obstacle will only become more difficult.
Pension deficit
There are specific problems that Debenhams face, away from the wider trends it must overcome. Its pension deficit has moved from a 拢250m surplus to a 拢200m deficit, meaning it will be a drag on any future investment, dividends, and prospective buyers. It should be remembered that the dismantling and dissolution of BHS, a defunct rival to Debenhams, was in part because it could no longer manage the strain of its pen sion obligations. It would be politically toxic for anyone else to take over a company in a similar position without earmarking significant funds to the pension.
Turnaround plan
Debenhams is facing problems in its turnaround plan. It aims to focus on a growing cosmetics sector amongst young shoppers. Young shoppers are notoriously difficult to convert into long-term, loyal customers, so one must be sceptical of the viability of this plan, but is a contradictory plan. While it aims to turn its shops into a social destination driven by cosmetics, its clothing sales are decreasing, its online sales do not balance out its lack of general sales, and it is closing warehouses and stores, with more closures possible. If the aim is to make your stores a social hub, then it is hard to reconcile that aim by closing stores so that nobody can visit them. It has to manage this while profits are falling, as pre-tax half yearly profits fell by 6.4%.
Minimum wage
Debenhams was recently named as an employer failing to pay its employees the national minimum wage. Going back to 2014, the company said it would work towards establishing a national minimum wage benchmark. With the company struggling to make money as it is, having to meet the new national living wage, which could be increased by a desperate Conservative government on the back foot, or by a new, Labour-led government, would provide yet another headwind for the company.
Brexit
Much of this will only get worse as Britain deals with the impossibility of Brexit. The two major parties have come up with no viable way to make leaving the European Union a positive move for Britains economy. Sterling could weaken again, pushing up inflation. Access to cheap foreign labour could lead to staffing problems for Debenhams, already regarded by past employees as unattractive.
Consumer spending could worsen as debt becomes unsustainable, or because sentiment changes amidst warnings over Brexit, and the lack of investment in the car industry could spread across the economy, worsening wage growth, further hitting consumer spending. Online, unburdened by generations of pensions and rent agreements, will continue to attack retailers on price. Debenhams might be seen as cheap at 6x earnings, but in the midst of so many headwinds and a contradictory turnaround plan, it is hard to see why.
How to trade
Beyond simply avoiding the stock, investo rs can choose to benefit from any decline in share price by taking a short position. There is a guide here for anyone unfamiliar with the practice.
Disclosure: I/we have no positions in any stocks mentioned, but may initiate a short position in DBHSY, DBHSF over the next 72 hours.
I wrote this article myself, and it expresses my own opinions. I am not receiving compensation for it (other than from Seeking Alpha). I have no business relationship with any company whose stock is mentioned in this article.
Editor's Note: This article discusses one or more securities that do not trade on a major U.S. exchange. Please be aware of the risks associated with these stocks.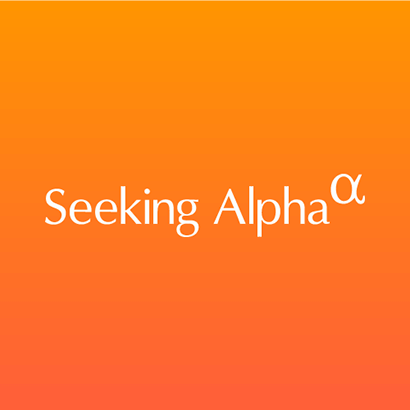 About this article:ExpandAuthor payment: $35 + $0.01/page view. Authors of PRO articles receive a minimum guaranteed payment of $150-500.Tagged: Investing Ideas, Short IdeasWant to share your opinion on this article? Add a comment.Disagree with this article? Submit your own.To report a factual error in this article, click here