Avisol Capital Partners, managed by Drs Udaya Maiya and Ashok Dutta, is writing a daily scoop of all sorts of news, catalysts, ratings, and other actionable details for its watch list stocks (and the rest of the healthcare universe). The watch list is available to Total Pharma Tracker subscribers. Some sections, like the catalyst data, abstract selections, AdComm coverages, Buy/Sell summaries etc are also available to subscribers only. This is an abridged version; for the entire Pharma Scoop, please subscribe to our Marketplace service.
Our daily analysis of a stock with a major event/upside: Nabrivas further upside
Nabriva (NBRV) stock doubled on 200x normal volume (Vol / Avg. 17.49M/74,701.00) on the back of positive results from one of two pivotal phase trials evaluating intravenous to oral lefamulin in patients with community-acquired bacterial pneumonia (CABP). The stock went up from near $7 to near $14 yesterday as reports came out that t he study met its primary endpoint of non-inferiority to moxifloxacin with similar safety profiles. Why was non-inferiority such a big deal? Because lefamulin is a new class of antibiotics called pleuromutilin and with older groups of antibiotics giving way to resistant bacteria, theres a lot of interest in newer forms of antibiotics. Actually, it isnt a new class as such, but one that didnt have oral/IV formulation but only topical formulation until lefamulin. Some of lefamulins targets -for example, Mycoplasma genitalium that causes sexually transmitted infections- are impervous to both macrolides and fluoroquinolones (like moxifloxacin). NBRVs product candidate has shown efficacy against such strains of bacteria. That is the reason for the high interest despite the fact that the antibiotics market is a low margin market.
The question for late-comers now is, is there any further upside to the stock? If you look at the chart, the stock was trading at be low $7 Friday AH, and over the weekend the news came out and the stock shot up to $14.10 as investors came in to make a quick buck premarket Monday. As volume increased, the stock slowly settled back to the $9.4 zone Monday AH, where it is right now The question is: is there further upside?
Well, NBRV just did an expected $80mn secondary offering. Price, volume and terms have not been disclosed. Assume that the price will be more near $9-$10 than $14 (underwriters need to make some profit), the stock should stabilize at current prices or go down a little. However, that is still 40% up from where it was Friday.
However, the results that came out were just from one of two pivotal phase 3 trials. The first trial – the one that yielded results – is for both oral and IV formulations in severe risk CABP patients, while the second is for moderate risk patients but is oral only. I dont have data whether oral bioavailability has been compared to IV, but usually, the IV form is the more bioavailable. Therefore, the oral form is being used for less severe CABP but since oral is more user-friendly, so to say, this trial has equal importance, if not greater, for the company.
This trial will have results by, say, end-February 2018. Regulatory filing s will come after that. So, if the secondary hits this stock sideways and makes it go down – or even at prices around $9 – this stock has a lot of chance of going back up to where it was, and beyond, by Q1 2018, giving investors, latecomers and early birds alike, a second chance at making money. The second phase 3, which has the same endpoint, looks likely to succeed because although the formulation is oral and therefore less potent, the disease is less severe and therefore requires less potency. Or so my common sense says.
Analysis of top Seeking Alpha coverage: Allergan
An excellently-written, thought-provoking, if not very actionable in the immediate term, article came out as Editors Pick yesterday. The article discusses and defends Allergans (AGN) creative legal approach to protecting its IP for its RESTASIS drug by transferring all its patents to the Saint Regis Mohawk Tribe.
Allergan Protects Shareholders With Sovereign Immunity Deal, by Financial Freedom Institute
In order to protect its set of RESTASIS patents from an IPR challenge, Allergan took this unusual – if not totally unprecedented – step of transferring all its RESTASIS patents to the Indian tribe, and then relicensing them back, for a total cost of a little less than $30mn. An IPR challenge, or an inter partes review, is a review of a held patent by the Patent Trial and Law Board, or PTAB, on the basis of a patentability challenge to one or more claims, only on the basis of very specific prior art. It has been said that unlike the Hatch-Waxmann Act, where patents come under judicial review by Federal courts, the IPR process takes patent claims in their broadest possible meaning, thus making a prior art challenge easy to withhold. As the author says, while 40% of patents are invalidated by Hatch-Waxmann, 70% of patents are invalidated by IPR. Clearly, IPR is a major bone of contention for the innovation industry, be it pharma or tech.
The entire IPR legislation will come under review by the Supreme Court later this year. Allergan gives itself some breathing space while that happens because, with this innovative approach, they have created an extra moat for their IP. While this will do the rounds of the courts, the drug itself will continue making money for AGN.
How is that in terms of monetary gain for the company? Well, RESTASIS made about $400mn in Q4 2016, and $334mn in Q2 2017. Growth rate, despite competition from Shire, can be pegged at a decent 10% for at least the next 4-5 years. Patent expiry is 2032 (2024 for some). Now, I personally do not think Allergans license transfer using sovereign immunity will hold in court if the IPR challenge itself does not hold. While one is not legally related to another, the spirit of AGNs action is a public protest against IPR, while the spirit of the law of sovereign immunity that it uses can only survive if IPR does not. That is my very un-lawye rly opinion here.
Now, assuming IPR does not survive, and the AGN action goes through the court, I would give RESTASIS no more than 3 years, assuming the drug itself does not survive IPR. However, those are extra three years needed to challenge and debunk the AGN patent transfer. In those years, at a cost of $30mn paid to the Indian tribe, and perhaps another $20mn in litigation costs, the company makes an additional 3-4 billion dollar (taking the 2016 revenue figure) it could not have made if it had not done this patent transfer. So, value of the little legal creativity – $3 billion – at least.
If I am wrong and the patent transfer is upheld as valid, then the upside is much more. AGN now gets 15 more years instead of just 3, and the value of the drug increases by $20bn at the least, ignoring other market factors like new competition etc.
Finally, the action creates a huge, multibillion-dollar saving precedent for the pharma industry. If either IPR is d ebunked or the patent transfer is upheld by PTAB – as the company shows theres been precedent (This included a thorough review of recent case law such as Covidien LP v. University of Florida Research Foundation Inc. and Neochord, Inc. v. University of Maryland, in which the PTAB dismissed IPR proceedings against the universities based upon their claims of sovereign immunity.) – expect the sector to go strongly green on that news, especially stocks that are facing patent challenges via IPR.
Some lawyers have asked whether the patent assignment from Allergan to the tribe is valid. That is to say, if Allergan did anything to protect its right to the patents (read that link to understand what I am saying), then the assignment may become invalid – and the lawyer claims that AGN has to so protect itself. However, this is like a kidnap-ransom situation. If you pay the ransom and the kidnapper does not send back your party unharmed, then the kidnapper will lose business in future because nobody will pay them ransoms again. So also, if the tribe reneges on the intent of the patent transfer and sells the patent to the highest bidder, then no other company will do this sort of deal with them – they know that, and so, the deal is protected despite AGN taking a hands off approach and thus protecting sovereign immunity.
Counterarguments are legion; for example, heres one legal and ethical argument set from Ars Technica:
Josh Landau of the Computer and Communications Industry Association, a longtime patent reform advocate, said in a blog post yesterday that he's not sure the strategy will work. A Supreme Court case from last term called Lewis v. Clarke found that tribal commercial activity wasn't necessarily immune.
But more important than whether or not it will work, Landau argues that it shouldn't work. Hiding the patents with "sovereign" entities will simply allow people who own shaky patents to assert them more easily, without fear of IPRs. The rule shouldn't be that "the validity of your patents is subject to review, unless you pay off some Indian tribe," he writes.
I think the legal argument protects the ethical one here. That is to say, if tribal immunity is challengeable in court and in specific instances cancelable, then the shouldnt work issue – to the broad principles of which I too agree – gets protection from the US Courts, just not via the PTAB process. As Allergan has s aid repeatedly, it has no problem with the court systems review, just with IPR.
Analyst Ratings
Analyst

Action

Company

Ticker

Rating




Target

Impact

HC Wainwright

Reiterates

Abeona Therapeutics

ABEO

Buy

$20.00

High

Cantor Fitzgerald

Reiterates

Aclaris Therapeutics

ACRS

Buy

$50.00

Low

J P Morgan Chase & Co

Reiterates

Agios Pharmaceuticals




AGIO

Buy

$76.00

Low

Jefferies Group LLC

Reiterates

Alnylam Pharmaceuticals

ALNY

Buy

$102.00

Low

HC Wainwright

Reiterates

Alliqua BioMedical

ALQA

Buy

$1.50

Low

William Blair

Upgrades




Arrowhead Pharmaceuticals

ARWR

Market Perform -> Outperform

High

HC Wainwright

Reiterates

Concert Pharmaceuticals

CNCE

Buy

$20.00

Low

Cantor Fitzgerald

Reiterates

Cytokinetics, Incorporated

CYTK

Buy

$21.00

Low




Robert W. Baird

Upgrades

Diplomat Pharmacy

DPLO

Positive

$20.00 -> $24.00

Medium

HC Wainwright

Reiterates

Evoke Pharma

EVOK

Buy

$9.00

Low

Wedbush

Reiterates

Global Blood Therapeutics

GBT

Ourperform

$73.00




Low

Bank of America Corporation

Initiates

GenMark Diagnostics

GNMK

Buy -> Buy

$13.00

High

KeyCorp

Reiterates

Integer Holdings

ITGR

Overweight

$51.00 -> $62.00

High

J P Morgan Chase & Co

Reiterates

Jazz Pharmaceuticals PLC




JAZZ

Buy

$190.00

Low

Robert W. Baird

Reiterates

Jounce Therapeutics

JNCE

Outperform

$30.00

Low

Oppenheimer Holdings

Reiterates

MediWound

MDWD

Buy

$10.00

Low

Oppenheimer Holdings

Initiates




Mirati Therapeutics

MRTX

Outperform

$18.00

High

Wedbush

Reiterates

Nabriva Therapeutics AG

NBRV

Outperform

$13.00 -> $21.00

Low

SunTrust Banks

Raises Target

Nabriva Therapeutics AG

NBRV

Buy

$20.00 -> $24.00

High




Cantor Fitzgerald

Reiterates

Nabriva Therapeutics AG

NBRV

Overweight

$16.00

High

Leerink Swann

Reiterates

Nabriva Therapeutics AG

NBRV

Outperform

$20.00 -> $22.00

Low

Cowen and Company

Reiterates

NuVasive

NUVA

Outperform




$83.00

Low

Jefferies Group LLC

Set Price Target

Pfizer

PFE

Neutral

$37.00

Low

HC Wainwright

Reiterates

Sorrento Therapeutics

SRNE

Buy

$20.00

< td>

High

Royal Bank Of Canada

Lowers Target

Teva Pharmaceutical Industries Limited




TEVA

Underperform

$21.00 -> $15.00

High

HC Wainwright

Reiterates

Valeant Pharmaceuticals International

VRX

Hold

$17.00

Low
Insider Sales (not options exercises)
| | | | |
| --- | --- | --- | --- |
| Ticker | Company | Insider Title | Value Traded |
| ATRA | Atara Biotherapeutics, Inc. | EVP, R, D, Chief Scientific Of | -$91,800 |
| CDXS | Codexis Inc | 10% | -$6,121,500 |
| CLVS | Clovis Oncology, Inc. | See Remarks | -$208,500 |
| GLYC | Glycomimetics Inc | SVP Clinical Development, CMO | -$26,000 |
| IMGN | Immunogen Inc | VP, Chief Medical Officer | -$10,500 |
| KALV | Kalvista Pharmaceuticals, Inc. | 10% | -$1,273,956 |
| KPTI | Karyopharm Therapeutics Inc. | SVP, OPS, BUS DEV, GC, SEC | -$22,000 |
| LLY | Lilly Eli & Co | 10% | -$15,679,772 |
| MRTX | Mirati Therapeutics, Inc. | SVP, Chief Science Officer | -$9,240 |
| NVRO | Nevro Corp | Dir | -$1,485,206 |
| TRTC | Terra Tech Corp. | CFO | -$66,260 |
| TRTC | Terra Tech Corp. | CEO | -$406,735 |
Insider Purchases (not options exercises)
Ticker

Company

Insider Title

Value Traded

AGN

Allergan Plc




COB, Pres, CEO

+$20,626

CASI

Casi Pharmaceuticals, Inc.

Dir

+$419,178

EPZM

Epizyme, Inc.

Dir

+$3,050,000

IRIX

Iridex Corp

COB, CEO

+$16,956

LXRX

Lexicon Pharmaceuticals, Inc.

Pres, CEO

+$376,337




LXRX

Lexicon Pharmaceuticals, Inc.

Dir

+$12,500

NBRV

Nabriva Therapeutics Plc

10%

+$497,889

OPK

Opko Health, Inc.

SVP, CFO

+$9,045

OPK

Opko Health, Inc.

CEO, COB, 10%

+$480,411
Stocks in the news: Analysis
Supernus Pharmaceuticals (SUPN) came out with good interim data from a phase 3 study of SPN-810 for the treatment of impulsive aggression (IA) in children 6 – 12 years old. There were two doses, 36mg and 18mg. However, interim analysis concluded that the 36mg dose will continue as planned, with enrolment going through mid-2018. This means theres enough evidence to continue the trial. While that doesnt really mean anything very strongly about the end results, it is indicative of po sitive news from the final data.
AbbVie (ABBV) reported positive trial data from its phase 3 study of venetoclax in combination with Roches (OTCQX:RHHBY) Rituxan in patients with relapsed/refractory chronic lymphocytic leukemia (CLL) and showed the venetoclax combo extended progression-free survival compared to bendamustine + Rituxan. I recently covered AbbVie and its pipeline and argued that AbbVie has little to replace Humira with in that pipeline.
Regeneron (REGN) and partner Sanofi (SNY) showed positive effects with dupilumab in adults with moderate-to-severe atopic dermatitis who are inadequately controlled with or are intolerant to cyclosporine A (NYSE:CSA). Control was topical corticosteroids. CSA is not approved in the US. Dupilumab is US-approved and waiting for EU approval.
Medtronic (MDT) announced FDA approval and commercial launch of a next generation spinal cord stimulator called Intellis, which improves upon previous SCS devices. Back problems are one of the top 10 most expensive medical conditions, with an estimated 30 percent of the 300,000 patients annually that undergo lumbosacral spine procedures developing chronic intractable pain.
Earnings and Secondary Calendar
| | |
| --- | --- |
| Company Name | Date of Secondary Offering Closure |
| Determine (NASDAQ:DTRM) | September 19 |
| Sangamo Therapeutics (NASDAQ:SG MO) | September 19 |
| Avexis (NASDAQ:AVXS) | September 19 |
| EnSync (NYSEMKT:ESNC) | September 20 |
| Alteryx (NYSE:AYX) | September 20 |
| Contiviti (NYSE:COTV) | September 22 |
| | |
| --- | --- |
| Company Name | Date of Earnings Announcement |
| Cesca Therapeutics (NASDAQ:KOOL) | September 19 |
| IsoRay Inc. (NYSE:ISR) | September 21 |
| Albireo Pharma Inc. (NASDAQ:ALBO) | September 22 |
| Allied Healthcare Products Inc. (NASDAQ:AHPI) | September 22 |
| Relmada Therapeutics Inc. (OTC:OTCQB:RLMD) | September 22 |
Earnings Reports
Natural Alte rnatives International Inc. (NASDAQ:NAII) reported its fourth quarter EPS at $0.23. The companys net income for the fiscal year stood at $7.2 million while its net revenue was reported at $121.9 million. The company had reported net income of $9.5 million in its previous fiscal year. For the fourth quarter, Natural Alternatives reported 9.8 percent decline in its quarterly net sales to $32.2 million. Its net income for the quarter was reported at 41.5 million, down from $3.4 million for the corresponding quarter of the previous year.
Medigus Ltd. (NASDAQ:MDGS) announced its second quarter financial results with revenue of $82,000, down 16 percent on year over year basis. The companys operating losses for the quarter stood at $1.3 million, down from $2.7 million it had reported for the corresponding quarter of the last year. As of September 17, 2017, Medigus has approximately $5.8 million in cash and cash equivalents.
=
Disclosure: I am/we are long NBRV.
I wrote this article myself, and it expresses my own opinions. I am not receiving compensation for it (other than from Seeking Alpha). I have no business relationship with any company whose stock is mentioned in this article.
Editor's Note: This article covers one or more stocks trading at less than $1 per share and/or with less than a $100 million market cap. Please be aware of the risks associated with these stocks.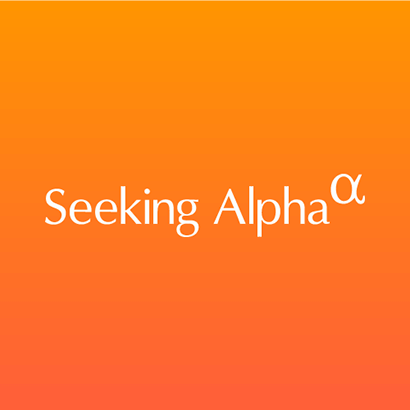 About this article:ExpandAuthor payment: $35 + $0.01/page view. Authors of PRO articles receive a minimum guaranteed payment of $150-500.Tagged: Investing Ideas, Long Ideas, Healthcare, Drug Manufacturers – OtherWant to share your opinion on this article? Add a comment.Disagree with this article? Submit your own.To report a factual error in this article, click here