If you follow Verastem (VSTM), you probably know that they've had a very good 2017, going from $1.14 to open the year up to $5.40 as of me writing this. An article by Jonathan Faison called Verastem Outlook Post Duo Results does an excellent job explaining VSTM's phase 3 trial data for Duvelisib (DUO for short), so I won't rehash that. What I've been thinking about recently is trying to get some sort of valuation for VSTM. Since it is already up over 400% from its 52-week lows, I'm sure many investors are wondering, "Is there room left to run or is it more risk than reward at this point?"
In this article I set out to provide some analysis of the expected revenues for DUO and ultimately a valuation for them. I've been trying to learn as much as I can about the BioTech and pharmaceutical industries, but I am by no means an expert. I will go over a best case possibility, a couple other more likely scenarios, and the worst case possibility.
Best Case Scenario
Fir st we should identify a range of annual revenues we can expect VSTM will be able to generate from DUO if they can get it to market. The most common one I've seen referenced is in the $200 to $300 million range. I think it could be argued that revenues could be even more than $300 million if VSTM is able to eat into a substantial portion of the $1.8 billion revenue from AbbVie's Imbruvica in the CLL market. However I'm not entirely sure if DUO is even meant to compete with Imbruvica or if it is just meant to compete with Arzerra (the drug it was compared to in the phase 3 study). Because of my ignorance, I'll be using $300 million as the high end for this valuation.
Now equally as tough as establishing a reasonable range for revenues, is how to value that revenue. Bigger pharmaceuticals many times trade near 5x sales:
| | |
| --- | --- |
| | Price to Sales |
| AbbVie (ABBV) | 5.09 |
| Amgen (AMGN) | 5.72 |
| Novartis (NVS) | 4.54 |
| Bristol-Myers Squibb (BMY) | 5.07 |
| Allergan (AGN) | 5.18 |
So if we were to value VSTM at 5x sales assuming it can hit the high range of our values ($300 million), that would put it at a market cap of $1.5 B, or about 7.5x its current market cap of $200 million (650% increase). Now before we get too carried away with that number, let's remember that the 5x sales of bigger pharmaceutical companies isn't going to be nearly as standard for smaller companies. Some will trade at a premium to that because their pipeline offers a relatively higher value to their current sales. Others will trade at a discount because they can't market and expand their drug as effectively as the big boys. Basically the pipeline values are relat ively larger compared to sales for small drug companies, but their relative costs are also higher. I'll stick with 5x sales for a best case scenario though, since it's just supposed to be an upper limit of sorts.
Next Best Scenario
For the next valuation, we'll start by using the $200 million for revenue and we'll use a price to sales ratio of 4x. I figure the lower the revenue, the higher the fixed costs are percentage wise and there's less reason to pay as high of a price to sales ratio for it. This one is very easy to figure since the current market cap matches the revenue in this scenario. So that means under this valuation, VSTM's stock still has room to grow to 4 times its current price (300% increase).
Money Back Scenario
Another possible scenario I see is VSTM only ever getting to around $50 to $100 million in annual sales for DUO. If this case happens, I also wouldn't be surprised to only see them valued at 2-3x sales, since fixed costs would take up a n even bigger portion of revenue and you'd really be paying more for VSTM's pipeline than for DUO itself. In this scenario, VSTM's market cap would only be worth between $100 million (2 x $50 million) and $300 million (3 x $ 100 million). So under that range, VSTM's stock price would go down 50% from where it's currently at to up about 50% from where it's currently at. I consider this scenario overall as basically a break even scenario. Obviously there is still a wide range of values between losing 50% and gaining 50% from the current price, but I'm just trying to average it out.
Worst Case Scenario
Obviously the worst case scenario is DUO never making it to market, due to failure to get FDA approval or some other, better drug comes along before DUO can ever ramp up production. In this scenario, I'm of course assuming $0 in revenue from DUO, but I'm also going to say that VSTM made the mistake of burning through all their cash and even the pipeline is worthless. Even though realistically, you could sell your stake when you hear about the FDA denying approval for DUO and maybe get 20-50% of your money back, this scenario is just assuming you lose it all.
Conclusion
So to bring it all back together, here are the 4 scenarios laid out with their returns:
| | | |
| --- | --- | --- |
| | Return on Investment | Implied Stock Price (using $5.40 as current) |
| Best Case | 650% | $40.50 |
| Next Best | 300% | $21.60 |
| Money Back | 0% | $5.40 |
| Worst Case | -100% | $0 |
Best Case: 650% Next Best: 300% Money Back: 0% Worst Case: -100%
If I were to assign a bell curve of sorts to these scenarios, I would say 15% chance of the Best Case happening, 35% chance of the Next Best happening, 35% chance of VSTM staying flat from here, and 15% chance of us losing our entire investment from here. If we add up the probabilities of each scenario multiplied by the returns we get:
(650% * .15) + (300% * .35) + (0% * .35) + (-100% * .15) = 187.5%
Obviously I'm simplifying a ton to come up with this overall weighted return of 187.5%. I'm only making 4 discrete scenarios and assigning percentages of them happening that I'm basically just guessing on, as opposed to reality which would of course have infinite possibilities. Furthermore I hardly touched on Verastem's pipeline at all; I basically am just assigning it 0 value to make it a easier to value DUO as if it repr esented the entire value of the company.
However, despite these simplifications, this article is intended to give a starting point for a valuation. Perhaps you think my best case scenario is too rosy and has 0% chance of happening or maybe you know the exact percentage of trials that have positive phase 3 data, but still never get to market and can apply that percentage to the Worst Case scenario. It's just a starting point to make your own judgments and help determine if you think VSTM is still worth the risk.
I figure one these scenarios will play out within 2-4 years, so you also have to subtract some from the return for the time value of money. Also some people would want to apply a very high discount rate since it is an investment that you could realistically lose your entire principal. But once you get past all those facts, the way I see it the 187.5% weighted return shows me that VSTM still has some room to run and is still a good reward for the risk, even after running up over 400% so far this year.
Even though it is important to diversify with all investments, it is especially important with a high risk/high reward investment like VSTM. This investing style only works if you have a large number of different investments such that the outsized gains of a few more than cover those that you lose a large percentage or all of your original investment. I encourage anyone to only invest as much in VSTM as he/she is willing to lose. I also welcome any criticisms to my way of valuing VSTM, anything helpful in solidifying or debunking my scenarios, and your thoughts on where VSTM is going. I always learn a lot from the wide range of readers and contributors on Seeking Alpha.
Disclosure: I am/we are long VSTM.
I wrote this article myself, and it expresses my own opinions. I am not receiving compensation for it (other than from Seeking Alpha). I have no business relationship with any company whose stock is mentioned in this article.
Editor's Note: This article covers one or more stocks trading at less than $1 per share and/or with less than a $100 million market cap. Please be aware of the risks associated with these stocks.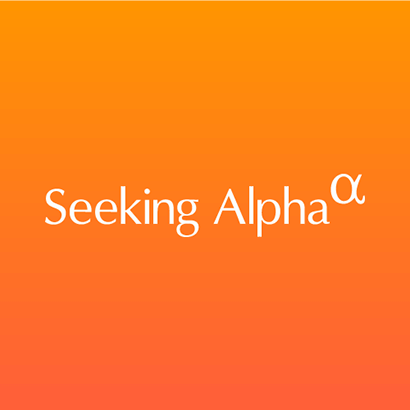 About this article:ExpandAuthor payment: $35 + $0.01/page view. Authors of PRO articles receive a minimum guaranteed payment of $150-500.Tagged: Investing Ideas, Long Ideas, Healthcare, BiotechnologyWant to share your opinion on this article? Add a comment.Disagree with this article? Submit your own.To report a factual error in this article, click here