With the continued success of online shopping, mall stores aren't exactly doing so well – and neither are their landlords. All signs indicate that the U.S. is oversupplied with retail space, with 24 sq. ft. of retail per American, as compared to 16 sq. ft. in Canada, 11 in Australia, 5 in the U.K., 4 in France, 3 in China, and 2 in Germany (Source: GGP's 2016 annual report). Traditional mall anchors, department stores such as Macy's (NYSE:M) and Sears (NASDAQ:SHLD), have been hit especially hard. As they close across the country, mall owners have been forced to find new uses for vacant spaces.
Pennsylvania Real Estate Investment Trust, more commonly known as PREIT (NYSE: PEI), is burdened with a weak portfolio. Management has attempted to improve portfolio quality through strategic acquisitions and divestitures of its weakest properties; but PREIT's malls, all domestic, continue to be traditional, enclosed properties serving local markets. These aren't the luxury su per-regional malls of Taubman Centers (NYSE: TCO) or the open-air Premium Outlets of Simon Property Group (NYSE: SPG) (exception: PREIT owns 25% of Gloucester Premium Outlets in Blackwood, New Jersey); they're the Anytown, USA type of destination that is getting clobbered in today's marketplace.
Not surprisingly, PREIT hit a 52-week low of $13.76 on March 22, 2017. (It closed at $14.93 on April 13, the last day of trading before the Easter holiday.)
PREIT's situation is best exemplified by analyzing its core Philadelphia market, home to eight of its 24 malls. In this tri-state (southeastern Pennsylvania, northern Delaware, southern New Jersey) area, the dominant mall is King of Prussia, a Simon property and the largest on the East Coast, with sales per square foot (PSF) of $975 and a 1.2% vacancy rate (Source: Philadelphia Inquirer). The gold standard in northern Delaware is Christiana Mall, which is owned by GGP (NYSE: GGP) and widely reported to be among the most productive malls nationwide, owing to Delaware's lack of a sales tax. In southern New Jersey, two malls vie for primacy – Macerich's (NYSE: MAC) Deptford Mall, with $580 PSF (vacancy rate not published), and PREIT's Cherry Hill Mall, with $658 PSF and a 5.1% vacancy rate.
Sadly, Cherry Hill is an outlier in PREIT's portfolio. Moorestown Mall, a mere four miles up Route 38 from Cherry Hill, recently lost its Macy's, as did Plymouth Meeting, nine miles up the Pennsylvania Turnpike from King of Prussia. Both malls' relevance has been in question for years; many have prematurely pronounced them dead.
To attract new tenants to its most beleaguered properties, PREIT has long had to flex its creative muscle, demonstrating impressive resolve in the process. In 2011, it convinced the previously dry township of Moorestown to issue its first liquor licenses in over a century so that restaurants, ultimately including Yard House, would come to the Moorestown Mall. Earlier this month, it celebrated the opening of Legoland Discovery Center at Plymouth Meeting.
Perhaps the largest of the many wild cards looming over PREIT is the upcoming Fashion Outlets of Philadelphia, the former Gallery at Market East. Perched above a major transit hub in Center City Philadelphia, this $500+ million redevelopment project in partnership with Macerich will shape the direction of PREIT's future; its predecessor was developed in the 70s with similarly large hopes of urban renewal. Details of upcoming tenants remain scant, but the project is said to be 70% leased. A Century 21 store (no relation to the real estate brokerage), the first outside greater NYC, has already opened. Time will tell if this development will lead to a change in corporate strategy.
Given the generally unfavorable conditions for mid-tier shopping malls, which PREIT's portfolio is weighted towards, in the near term it seems unlikely that PREIT will generate enough positive momentum to overcome the challenges it faces across multiple locations. Furthermore, PREIT isn't particularly attractive dividend-wise. It does offer a 5.6% dividend yield, comparing favorably to Taubman's 3.8%, Simon's 4.0%, and GGP's 3.8%. However, these firms own many trophy proper ties that are expected to withstand, and even thrive amid, this retail downturn. Case in point: GGP's Ala Moana Center in Honolulu.
In February, PREIT's management forecast $1.64 to $1.74 in funds from operations (FFO) for 2017; since October 2016, the Street had been expecting $2.00. PREIT is thus trading at roughly nine times management's predicted 2017 FFO.
In contrast, Taubman trades at roughly 18 times expected FFO, Simon trades at 15, and GGP also trades at 15. Meanwhile, CBL & Associates (NYSE: CBL), with fewer class A and more low-productivity malls than PREIT, commands less than five times expected FFO.
PREIT arguably deserves a premium over CBL, but how much of one? At a price-to-FFO ratio of seven, for example, PREIT's share price would be near $12.
As of 3/31/17, over 13% of PREIT's float is being shorted; in the near term, with little hope in sight, this would seem to be the smarter direction to play the stock, which definitely has further downside for now. At the very least, those uncomfortable with shorting, including this author, should look elsewhere for value : in better-positioned REITs or in other sectors altogether.
PREIT's management is resourceful, but the headwinds this REIT faces as it seeks to reposition itself are increasingly hostile. There may be bargains among the mall REITs, but at its current price, PREIT is not one of them.
Disclosure: I/we have no positions in any stocks mentioned, and no plans to initiate any positions within the next 72 hours.
I wrote this article myself, and it expresses my own opinions. I am not receiving compensation for it (other than from Seeking Alpha). I have no business relationship with any company whose stock is mentioned in this article.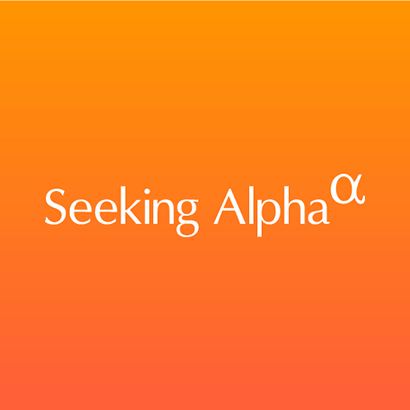 About this article:ExpandAuthor payment: $35 + $0.01/page view. Authors of PRO articles receive a minimum guaranteed payment of $150-500. Become a contributor »Tagged: Investing Ideas, Short Ideas, Financial, REIT – Retail, Alternative Investing, Poor Business Economics, Pro Contest, ShortProblem with this article? Please tell us. Disagree with this article? Submit your own.Follow Jonathan Lim and get email alerts