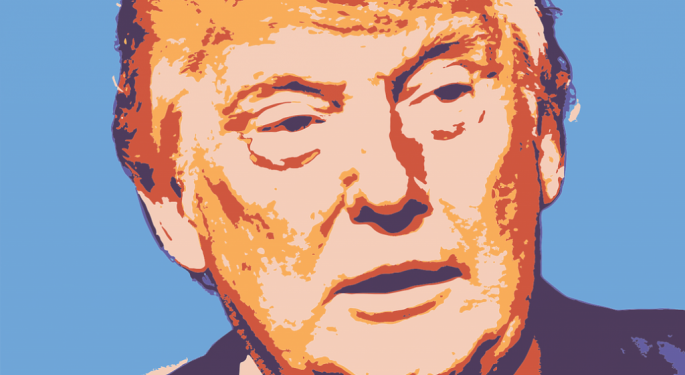 Did you miss today's PreMarket Prep? Here are some of the highlights from the show.
Key Technical Levels
The following are some of the stocks discussed on the show for which co-host Joel Elconin offered technical levels.
Bank of America Corp (NYSE: BAC) hit a low last week of $22.43, and has a big psychological level of $22.
Goldman Sachs Group Inc (NYSE: GS) has two minor support levels from early December of $221.22 and $220.35. Under $220 it gets dicey, with support at $214.97 and $209.92.
United States Steel Corporation (NYSE: X) has a key low of $31.33 from February 2. That number serves as support.
Best Buy Co Inc (NYSE: BBY) has a triple top at $45.15. It's currently in a trading range from $43.75-$45.70.
Shake Shack Inc (NYSE: SHAK) has been range bound over the last four days from $31.68 to $32.62. It has major support at the all-time low from March 15 at $30.36.
Warren Lorenz, CEO of TechMeetsTrader, joined the show to discuss his "Facebook for stocks" platform, and how he learned how to trade by watching trading communities. Listen to the full interview with Lorenz here.
Tommy Lackey, managing partner and portfolio manager at Relativity Capital Advisors, told us which stocks are on his nitrous scans and meltdown filters this morning. Those include XOMA Corporation (NASDAQ: XOMA) Whirlpool Corporation (NYSE: WHR) and Bed Bath & Beyond Inc. (NASDAQ: BBBY). Listen to the full interview with Lackey here.
With the market in a slight selloff following Friday's healthcare fallout, the focus today will be which sectors, if any, rebound throughout the day. With steel stocks looking weak and gold minors and utilities looking strong, co-host Dennis Dick said he'll try to jump into those sectors if they stay weak after the open. Hear what other sectors Dick is watching here.
With Snap Inc (NYSE: SNAP)'s 25-day quiet period for analysts over, the Street was treated to bullish ratings by Goldman Sachs, Citigroup, Morgan Stanley and others. It's worth noting, however, most of Monday morning's ratings were from firms who participated in company's underwriting process, so it's unlikely they'd come out bearish on the stock so soon after the IPO. Listen to the full discussion on Snapchat here.
How To Listen And Watch
PreMarket Prep is a daily trading ideas show with a focus on premarket volatility and technical setups. You can listen live and chat with our hosts, guests, and listeners every morning from 8-9 a.m. ET here or on YouTube Live. You can listen to the podcast on iTunes, Soundcloud and Sticher. The full recording of today's show is available below.