We wrote this article for our Total Pharma Tracker members last month.
Since then, that NDA has been filed, and the Q3 results have come out, neither making much of an impact on the stock overall.
| | |
| --- | --- |
| Co Name | Theravance Biopharma Inc |
| Ticker | TBPH |
| Focusarea | Acute care |
| Today's Price | $28.27 |
| 52-week high | $43.44 |
| 52-week low | $23.15 |
| %diff–52w-low | 25.10 |
| Mktcap | 1.5B |
| Volume | 178,936.00 |
| CashBalance | 140m |
Conviction – low
Theravance Biopharma Inc. (NASDAQ:TBPH) made a couple of positive announcements recently. The company reported progress of its TOUR study for its commercial product Vibativ. Theravance Biopharma is also working towards filing NDA for its potential star performer Revefenacin or TD-4208. These catalysts are expected to provide a positive fillip to its stock, which has shown choppy movements this year. Barring the reservation regarding the companys financial performance, Theravance Biopharma presents an interesting investment opportunity.
The companys main product Vibativ is progressing along well as it showed positive results for multiple studies under Telavancin Observational Use Registry (TOUR) study. Preliminary data showed positive clinical responses for VIBATIV treatment ranging from 64.9% to 72.6% in each of the infection types viz. Bone and Joint Infections, Bacteremia and Infective Endocarditis. The TOUR study is ongoing and the company expects to provide further update in the future. These results are likely to increase the drugs adoption rate in the market. While Vibativ is on a positive trajectory, the company has encouraging news with regard to its drug pipeline as well. It reported positive results from Phase 3 efficacy study of TD-4208. Also known as Revefenacin, TD-4208 is a novel investigational once-daily nebulized LAMA in Phase 3 development for the treatment of moderate to very severe COPD. The company expects to file NDA for the drug by the end of this year, which may prove to be an important milestone for the company. Theravance Biopharma has already taken steps to boost the process of commercializing the drug post its approval as it expects to complete Phase 3b PIFR study in the first quarter of next year. The study is designed to support commercialization of the drug. TD-4028 has a strong potential ahead in the market as a nebulized monotherapy or an add-on therapy for COPD patients. The commercialization process in the US will be mainly funded by the companys partner Mylan whereas Theravance Biopharma will receive 35 percent share in profit for co-promoting the therapy. The market for the drug is estimated to be worth over $15.6 billion by 2019. With its strong results from Phase 3 study, the therapy has high probability of receiving a positive nod from the regulatory agency.
The company is also heavily invested in the infectious disease segment where it already has Vibativ out in the market. Vibativ is also in Phase 3 study for Primary Bacteremia. Apart from this, the company has TD-1792 which is in Phase 3 for Gram+MRSA while TD-6450 in Phase 2 for HCV. Theravance Biopharma is a part of the Antimicrobial Working Group which comprises nearly 13 pharma companies, researching drugs for addressing antimicrobial resistance.
Theravance Biopharma reported its net loss for the second quarter of the year at $66.28 million, up from $47.22 million it had booked for the corresponding quarter of the previous year. It also reported decline in its revenue to $3.5 million, in comparison to $5.3 million in revenue for the second quarter of 2016. The revenue figure mainly comprised the net US sales of Vibativ. The company attributed the decline to increased generic competition in the market. It is a big cause of concern for the company as Vibativ is currently its only source of revenue and the massive year on year decline shown in the second quarter is a red signal. Furthermore, the company also reported increase in its various expenses such as Cost of Goods sold and R&D expenses, adding further to the loss figure.
As for the Q3, we will provide an update:
Revenue for the third quarter of 2017 was $4.3 million. The third quarter operating loss was $57.0 million, or $46.3 million excluding non-cash share-based compensation expense of $10.7 million. Cash, cash equivalents, and marketable securities totaled $434.4 million as of September 30, 2017.
The company stock started the year on a strong note before its spectacular crash in the middle of this year. Since then it made smart recovery before showing a pullback where it is currently trading nearly 33 percent below 52-week highs. While the companys increasing losses and declining revenue is a cause of concern, it is important to see whether the trend persists. The company is scheduled to announce its third quarter results soon. It is advisable to wait for the announcement of the results. Positive results showing slow down in the downtrend will be a green signal to buy the stock. Apart from this issue, the company looks strong with a number of catalysts coming up, which have high potential to be positive for the company.
Total Pharma Tracker subscribers got this report last month.
Click here to SUBSCRIBE.
Subscribe to the TPT service to get detailed research reports on stocks you own, or should own, up to a month earlier than non-subscribers.
Disclosure: I/we have no positions in any stocks mentioned, and no plans to initiate any positions within the next 72 hours.
I wrote this article myself, and it expresses my own opinions. I am not receiving compensation for it (other than from Seeking Alpha). I have no business relationship with any company whose stock is mentioned in this article.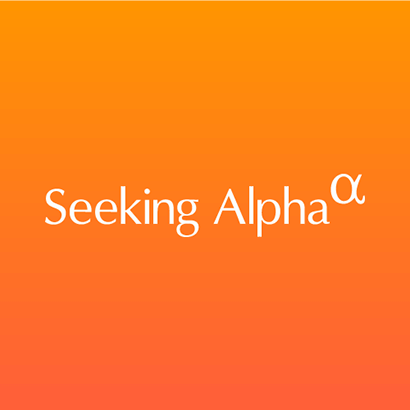 About this article:ExpandAuthor payment: $35 + $0.01/page view. Authors of PRO articles receive a minimum guaranteed payment of $150-500.Tagged: Investing Ideas, Quick Picks & Lists, Healthcare, BiotechnologyWant to share your opinion on this article? Add a comment.Disagree with this article? Submit your own.To report a factual error in this article, click here