Therapix Biosciences (NASDAQ:TRPX) received an initiation of coverage from Laidlaw & Company analyst Francois Brisebois who gave the company a Buy rating and a $18.00 price target. Therapix's lead drug is an FDA approved dronabinol, which is a biosynthetic form of THC. The company's strategy is to repurpose, reposition and improve the FDA approved cannabinoid for various conditions.
The analyst listed five key reasons for owning Therapix. These include:
The first condition the drug will address is Tourette Syndrome (TS), which has a high unmet medical need. Only three drugs re approved at this time and each has its drawbacks. They see the target population at 35,000. Phase2a data should be available in the fourth quarter of this year. In two controlled trials, THC has shown significant tic reduction in TS patients, but a high dose of THC caused unwanted psychoactive effects. Therapix believes that by combining the THC with PEA ( a fatty acide amide) increas es the efficacy, but cuts back on the bad side effects. It's an encouraging piece of data that could be applied to other conditions. Encouraging pre-clinical data on ultra-low doses of THC for dementia patients holds big promise in the future. Phase 2a data to start in the first quarter of 2018. The analyst believes Therapix could be an acquisition target. Perhaps by one of its competitors in the same field like GW Pharmaceuticals (NASDAQ:GWPH) or AbbVie (NYSE:ABBV). The company recently uplisted to Nasdaq and a new CFO and US-based CEO.
Analyst Francois Brisbois wrote, "With encouraging pre-clinical data, a very large and growing target market, and a short Phase 1PK trial starting in 3Q17; we see real potential for the ultra-low dose platform at TRPX in the years to come."
Laidlaw & Co. underwrote the Initial Public Offering for Therapix and then of course turned around and gave it a buy rating, which makes me wonder what happened to the Chinese Wall? So, I w as a bit skeptical at first, but have come to agree with the rating. The IPO priced at $6 and has jumped as high as $10.95. Lately, it is trading at roughly $6.94. So, the stock price has settled down since the initial pop.
For any emerging biotech company, an investor is looking toward the future. Therapix doesn't anticipate any drug launches until 2020 and their first data won't emerge until later this year. That's a long time to wait for a catalyst and hope that the data results are positive. However, the same argument was made about GW Pharmaceutical in the early days and that stock has paid off handsomely for investors.
The investor demand for a cannabis stock with low risk will drive momentum for this company The Horizons Medical Marijuana Life Sciences ETF (HMMJ) and the potential First Trust Portfolios Medical Marijuana UIT would both be prime candidates to grab shares. Not to mention the many investors that might have missed their opportunity to buy GW Pharmaceutical when it was cheaper and have been waiting for a new name to enter the field.
Therapix is following other emerging biotech companies that have targeted the cannabinoid space. Abbvie was first to market wit h its dronabinol drug Marinol for nausea caused by chemotherapy. Unfortunately, patients don't like the side effects and tend to drop the product. Marinol is only a small part of AbbVie's drug portfolio and isn't a easy comparison to Therapix. GW Pharmaceuticals is developing its Epidiolex drug, which targets epileptic patients. While, the stock has recently pulled back, it is still up 3% for the past year and over 900% for the past 5 years. Insys Therapeutics (NASDAQ:INSY) is also focused on the epilepsy patient population, but has run into legal problems associated with its sales practices a few years ago. Zynerba Pharmaceuticals is the most similar with its CBD product, but its stock price has also run up almost 90% over the past year.
Therapix isn't projected to have any revenues until 2021 and losses will build in a run up to their first launch to prepare for marketing. The company is projected to report $7.6 million in losses for 2017. The success of the IPO sho uld keep the company in good shape until revenues start to roll in, assuming it is careful with its cash burn rates.
The patient population for TS isn't huge, but of course if it helps these patients and that gets positive media coverage, it will boost the stock. Think Charlotte's Web and CNN. They are a very long way from helping dementia patients, but that is a potential market of 46 million people worldwide and it seems to touch just about everyone you know. I think at this price, Therapix could deliver nice gains over time.
Disclosure: I/we have no positions in any stocks mentioned, and no plans to initiate any positions within the next 72 hours.
I wrote this article myself, and it expresses my own opinions. I am not receiving compensation for it (other than from Seeking Alpha). I have no business relationship with any company whose stock is mentioned in this article.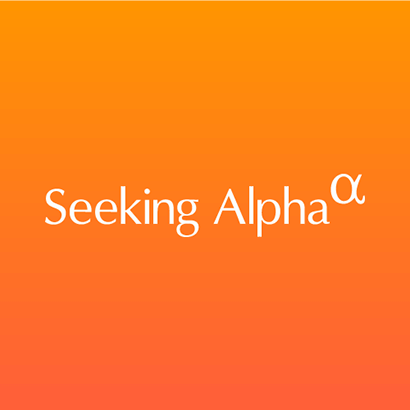 About this article:ExpandAuthor payment: $35 + $0.01/page view. Authors of PRO articles receive a minimum guaranteed payment of $150-500. Become a contributor »Tagged: Investing Ideas, Quick Picks & Lists, Healthcare, BiotechnologyProblem with this article? Please tell us. Disagree with this article? Submit your own.Follow Debra Borchardt and get email alerts