Some thoughts on storage stock meltdowns
Last Friday, storage stocks were under pressure. Perhaps meltdown is too strong a word. But continued pressure was certainly visible. And to some extent, the shares of publicly traded storage vendors have been under pressure for the last few months. There arent all that many publicly traded storage stocks left these days. But the ones that continue to survive independently – NetApp (NTAP), Pure (PTSG) and Nutanix (NTNX) – have been underperformers compared to most other tech names so far this year.
Part of the reason for Fridays pressure supposedly had to do with the ongoing rotation away from tech shares. OK, I get that. And part of the pullback was said to be the result of a misbegotten IPO of a flash storage vendor called Tintri (TNTR). OK, I get that, sort of. And finally, some writers for financial publications suggested that the pullback in storage companies was based on failed takeover speculation about a company called Monster Digital (MSDI). And now, I think we have reached the land of make-believe and machines triumphing over common sense.
It sometimes takes a bit of stomach, so to speak, to buck the trend and commit to a sector that has been out of favor for a lengthy time period. As has been pointed out by many financial journalists and some analysts as well, storage IPOs have done poorly overall. And yet plumbing the storage industry for investments is exactly what I think investors ought to be doing – now and going forward. The names I favor are NTAP, Pure and Nutanix. They will all benefit from a tide that if not rising is not falling either and is rising in places.
The enterprise storage business is not falling apart. Companies with disruptive technology are growing rapidly. The other day I had the occasion to write about VMWare (NYSE:VMW) and its hybrid cloud strategy. The fact is that hybrid cloud is the architecture of choice – and really t he public cloud vendors have embraced it as well. The market for enterprise storage and for hyper-converged architecture simply isnt withering and blowing away and is unlikely to do so in the foreseeable future.
The storage business is different than it was at the start of this decadem, but different doesnt necessarily mean worse. Disruptive vendors are still able to grow significantly and to create value and alpha for investors. This would, I believe, be an excellent opportunity for investors to take a look at the enterprise storage and determine if there are any companies that might meet their own particular screens.
Just to swing back to absurdity for a moment or two or better said to comment on the absurdity that pressured enterprise storage names last week, Monster Digital makes cameras, sports cameras, perhaps even very sophisticated sports cameras. And these days cameras use flash memory chips. And enterprise storage companies are on a track to sel l mainly all-flash-arrays (AFAs) which indeed use the similar memory chips. Sure, there is a strong correlation between the outlook for Monster and it potential reverse merger with a bio-pharma company and the outlook for NetApp. That is a witticism, folks.
And so, we have entered the world where analogs can mean more for short-term share price performance than reality. Monsters analogs with enterprise storage vendors are either in the eyes of machines who often trade shares these days, or in the eyes of the less informed.
As it happens, Monster is a marginal company whose revenues last year were barely $4 million and whose salvation seemingly rests with the prospect of a merger. Some days traders believe such rumors, other days they do not and the shares oscillate quite aimlessly based on changes in sentiment.
What any of that has to do with the enterprise storage space is hard to fathom – unless perhaps you are a robot using algorithms to trade what are thought to be analogs.
I have no plan to review Tintris merits or demerits (there are for more of the latter than the former) in this article. That job has been done and done effectively in an article on SA by contributor Richard Ashton. Tintri is actually an enterprise storage vendor. And as such, it is, at some level, a competitor of other enterprise storage vendors who are considered to be leaders in the enterprise storage space including names such as Pure, Nutanix and NetApp.
So, at some level, its fortunes might be correlated with those of its larger brethren. Except its brethren are not just larger – they are much larger. Tintri managed to achieve revenues of $125 million last year. Its closest analog company Pure is forecast to have revenues this current fiscal year of $1 billion. That kind of disparity might be of small consequence in some business sectors. In enterprise storage where scale economies are often enormous, it suggests that Tintri s forward path is strewn with obstacles.
But even that problem might be soluble if Tintri had real product differentiation. Its product literature attempts to suggest that it is a halfway house between being a traditional enterprise storage vendor and offering solutions on-prem that look something like those we can obtain from all of the public cloud vendors – you know their names, Amazon (AMZN), Google (GOOG) (NASDAQ:GOOGL), Microsoft (MSFT) and a few others.
Is there really a space for a storage vendor whose attribute is that its platform offers similar functionality to that which is available elsewhere for quite a bit less? Do enterprises really need to run both enterprise and cloud-native applications in their private cloud with storage bought from a specialist vendor?"
Obviously, this company has developed a customer base, albeit not a very big customer base. The usual trajectory for companies such as this is to see accelerating growth as early adopters become apostles and references. That just hasnt seemed to work here. Even the cadence of dollar growth has slowed to a walk – $36 million of higher revenue in 2015 and $39 million last year. Those numbers alone, without any other data, might suggest that the market for what Tintri sells is not very large or that other vendors offer similar functionality. But even worse is that it cost the company $182 million in expense to produce $125 million in revenue. That is perhaps "better" in terms of percentage relationships than the prior year when it cost $150 million to produce $86 million in revenues. But clearly hasn't much time and fewer resources to turn itself from burning lots of investor cash to righting its ship.
Just how this company, with negative cash flow of $70 million and overwhelmingly negative cost metrics can expect to survive as an independent vendor is more than a bit of a conundrum.
But that brings us back to the real point of this ar ticle – Tintris performance either operational or as a stock, means nothing really to the outlook of the major public companies in the storage space. It is a buying opportunity and one that investors would seemingly do well to take advantage of, even with no clear picture regarding the cadence or the duration of current sector rotation.
Some truths about the enterprise storage space
There are many enterprise storage vendors – the space is large and because of that and the ubiquity of the requirement many vendors have entered the market over the years. But the industry has seen dramatic consolidation and today there are far fewer vendors and fewer still that are publicly traded and receive the preponderance of their revenue from enterprise storage than has been the case heretofore.
There is a common theory in the investment world that the emergence of available cloud-based storage has essentially made investing in the storage space unacceptably risky. Of course, the emergence of the public cloud and the availability of very low-cost storage delivered through that channel has reshaped the market beyond all recognition. But it simply hasnt killed off the storage market and based on current trends it seems unlikely that it will do so. I have linked with several charts here that should help readers understand what is actually going on in the enterprise storage space.
Overall, last year despite a continued contraction in dollar sales, the enterprise storage space still generated $45 billion of revenues. The top 5 vendors accounted for 60% of the revenues in the storage market. In the last quarter, enterprise storage sales flattened out compared to year earlier comparisons. What is really key to note in the two linked tables is that Dell/EMC continues to bleed share as does IBM (NYSE:IBM). And contra wise, the other category continues to show share gains and to show growth overall. The message pretty clearly is that i f a vendor is relatively small, nimble and has the right kind of differentiation, there is still plenty of available growth runway. The third table linked here shows that revenues for AFAs are growing at 76%. And storage sales to hyperscale data center operators increased by 78%. There is plenty of growth to be had if investors look in the appropriate pockets.
Why is enterprise storage an attractive investment opportunity?
Simply put, users are cranking up storage capacity at prodigious rates because they need storage in order to tackle the requirements for big data, analytics and AI. If you invest in the enterprise storage space, you simply get a lot of growth for your investment. You take on issues of the cloud, to be sure, and perceived pricing pressures and commoditization. I think that for longer-term investors those trade-offs work, but it is nothing I can or can even try to prove.
Users really cant deploy big data apps without buying lots of storage – they simply go together like love and marriage as the saying goes. Users can consume storage either on-prem in some shape or form (mainly the private cloud, these days) or they can consume it in the offerings of the public cloud vendors. At least thus far, and most likely into the foreseeable future, it isnt likely to be all one thing or the other. It really will be one of those "house divided scenarios. While Amazon, Microsoft and perhaps Oracle (ORCL), Google and IBM will be selling hosted storage solutions, many users are going to do their own hosting, so to speak, and use their own private clouds and their own data centers to store big data.
There are a variety of other technology trends that will be important in the next few years. Amongst these is said to be software-defined storage. That is more of a marketing term than anything else. Typically, vendors, when they use the term are trying to get users to buy their management stack which can be i ndependent of the underlying hardware. Leaders in this space include VMWare, which describes its solution as the software defined data center and Nutanix which has been focusing on that particular set of solutions and has recently made several significant announcements enhancing its position in this area.
There are many market research analyst reports out there concerning future growth. Forecasts that are built on user surveys are often not terribly accurate. That is simply a function of the methodology as many users themselves do not have a specific set of buying plans going into the future. I have linked to a few research reports that are out there – they arent terribly consistent in their definitions and thus, not surprisingly, not terribly consistent in their conclusions. Is flash storage going to see 78% growth going forward or some lesser number? Shipments of storage to hyper-scale data centers are probably growing at 80% in terms of dollars – how much of tha t potential is going to accrue to suppliers of branded storage? I think it is fair to say that overall the only potential investments in the storage world based on the data are companies that are selling all-flash-arrays with some differentiators and companies that are using hyper convergence to promote their visions of Software Defined Networking.
I'm often asked about the best ways to play big data and analytics. There are many ways for investors to take advantage of that trend, to be sure But looking at the storage space is an opportunity for investors unwilling to pay the valuations that are prevalent for many of the companies that facilitate big data applications.
One statistic of note is that last quarter, shipments of enterprise storage rose by 41% in terms of physical capacity last quarter. Shipping all that capacity didnt lead to overall industry revenue growth but it suggests the correlation that there is between big data requirements and s hipments of external storage. One of the linked notes, published by IDC, suggests that there is some maturity in terms of the growth of the deployment of storage for big data. For me, 41% year-over-year growth in shipments of storage capacity is not really much of an indication of any kind of maturity. Basically, storage prices have declined and are likely to continue to decline by 30%-40%/year and will continue to do so into the foreseeable future. That trend has been somewhat upended this year, primarily because of shortages of some components that are used in flash storage. The shortages have led to both longer lead times and to storage vendors tacking on surcharges for their offerings. That will probably be visible in the results seen from the vendors this next reporting quarter but will almost certainly start to reverse substantially in the fourth calendar quarter and beyond.
Investing in storage – some specifics
In writing this section, I feel a bit like those travel writers which are talking about the next new hot destination. These investment destinations may not be new, but they seem to have been overlooked or rejected.
I might possibly have included Hewlett Packard Enterprise (HPE) in this review. Storage/Hyper-Convergence is going to be a significant component of that companys revenues when it finalizes the spin/merger of its software offering. In fact, HPE is going to need to create a more robust set of hyper-converged platforms and perhaps its own hypervisor offering if it wants to stay in business. But it is simpler I think to just review the three purest plays in the space, NetApp, Pure and Nutanix. I have written on all of them fairly recently and so I will just thumbnail a few facts, figures and comments.
Pure: The name says it all
Pure Storage is a leader in the flash memory space – it is probably in the fourth or fifth spot with a share that is reaching 10%. The company sells flash external storage and that is all that it does – it is very pure.
Does it really offer best of breed technology? It suggests that its storage reduce functionality is a significant differentiator. Its CEO, Scott Dietzen claims that Pure has a significant performance advantage compared to other SSDs when installations become larger – he claims the advantage relates to parallelism and has offered some examples on his blog. Pure claims to have a significant advantage in the use of a technology called NVMe. One of the analysis linked above speaks of NVMe as a key trend in the space for this year and beyond. Pure introduced a solution set earlier this year designed to tackle the world of unstructured data – a world dominated by EMCs Isilon for many, many years. It claims to be ahead of plan with a very disruptive product. I do not propose to go through all of the technologies in which Pure has been able to credibly differentiate itself from competitors. I think that it is more likely than not that Pure does offer uses superior functionality. Regardless of the specifics, Pure has achieved a promoter score of 83.5, one of the better scores on that evaluation I have seen.
Pure shares have underperformed so far this year having appreciated just 13%. The shares have never been as high as they were when they started trading. While last quarter proved to be a beat, and the company raised its forecast in all investors are basically not convinced that the company can remain on a hyper growth track for a significant time.
I do not propose to analyze the companys financial performance in any detail at this point. Consensus numbers call for accelerating growth the balance of this year and for some growth deceleration, to around 30% top line growth, next year. The company has handily beaten earnings estimates since it has been public although last quarters beat was the largest the company has yet to report. Basically, the compan y is expected to report non-GAAP breakeven next year. Stock based comp is not inconsequential in the companys financial makeup and it continues to rise. The company seems likely to be about cash flow breakeven for the year and it will certainly not report a substantial level of earnings to support valuation until calendar 2019. That said, Pures opex growth last quarter, on a GAAP basis, was 16%, presenting a pretty straightforward path to profitability in the coming years. And with an EV/S is just a bit greater than 2X, it has one of the more modest valuations to be seen amongst hyper-growth tech vendors.
I buy into Pures product differentiation story and I buy into the likelihood that the market for flash external storage is poised to remain a growth opportunity for years to come. If an investor wants to play big data /machine learning etc., there are far worse ways to do so than an investment in the shares of this company.
NetApp: The Lazarus of the storage world
It is really just a couple of years now, when this companys prior CEO was forced out, that most analysts had buried the corpse and said obsequies. But as Mark Twain once said about a premature obituary, the reports of his demise were quite exaggerated and so it has proven to be with NetApp.
NetApp shares have struggled against what remains a tide of negative analyst sentiment and have struggled overall this year (although not so much looking back over the past 12 months). The shares are up just 8% so far in 2017. Twenty-two of 32 analysts who cover the name rate as either a hold or a sell. In all, that is a pretty dismal set of expectations.
Where do I differ from the covering analysts who spend much of their working lives focused on this name? Simply put, NetApps approach to the flash market has resonated strongly within its own user base, and to a certain extent in the market as a whole. As a result, despite the continued declines s een in spinning disc, NetApp has enjoyed a rather spectacular rise in revenues from flash and that has allowed its market share to creep upward to 10% last year. The companys AFA revenues reached a run rate of $1.7 billion last quarter, up 170% year on year, and obviously greater than the overall market growth for flash. AFA alone is now 29% of revenues. No one, lest of all the company, imagines that it can continue to grow at 170% in AFA revenues at its current scale. Aspirationally, the companys goal is mid-single digit revenue growth. Overall, what the company calls strategic solutions, grew 24% this past quarter emphasizing the success of the companys pivot.
The question for NetApp investors, of which I am one, include its ability to continue to gain share in flash and its ability to exploit the substantial opportunity in the hyper-converged space that it has with its NetApp SolidFire. In addition, the company has achieved a visible level of success with its clustering/software strategy that is propelling growth. Can that continue? This is not the place for an elongated evaluation of those three issues. But my expectation all of these points is positive and because it is I think the company can at least obtain if not beat its aspirational goals for some years into the future. Overall, the investment theme is just that simple. The markets for the companys strategic products are healthy and growing and the company is either growing or maintaining market share in all of those areas which have now become the preponderance of NetApp revenue.
The companys valuation simply doesnt reflect that kind of success. The companys current EV/S based on estimates for the recently begun fiscal year is 1.3X. Its P/E is 13X. The company has had a free cash flow yield of greater than 10% and will probably continue to do so. It has returned much of that to investors in the form of dividends (2% yield) and share repurchase (run ning at a $500 million year/rate, or 5% of current market capitalization).
Summing it up, a successful pivot, strong positioning in high growth areas, rising market share, improved levels of profitability, strong cash generation and a share-holder friendly capital allocation plan.
Hyperconverged that is hyper cheap
Nutanix is a growth story that has lost its growth valuation. The title to this section can be taken one of two ways. The stock is quite cheap in terms of valuation metrics which is indeed the case. But the solution itself is hugely disruptive in terms of its cost compared to other technologies which it is supplanting.
Just for those readers unfamiliar with the term, the standard definition is that hyper convergence is a type of infrastructure with a software-centric architecture that tightly integrates compute, storage, networking and virtualization in a commodity hardware box supported by a single vendor. Users have embraced the conce pt because it is a more efficient way to deploy and run a data center. I was recently told of a specific use case in which the US Army had compared using S4Hana from SAP (NYSE:SAP) with Nutanix. The Nutanix solution had a TCO that was something less than 10% what SAP was charging.
For a relatively small company, Nutanix has been able to sell to some awfully large users including Apple (NASDAQ:AAPL) and Genentech (DNA).
Because of its numerous functional advantages that I will not try to enumerate, the market for hyper-convergence infrastructure is growing at a 43% CAGR according to the study linked here. That doesnt mean it rises by 43% every quarter. There was apparently a market pause earlier this year when overall hyper-converged revenues were flat between Q4 and Q1. But it seems inevitable that this will be the highest growth space in the IT hardware space over the coming years.
Nutanix is one of the leaders in the space although the combination o f EMC, Dell and VMWare is somewhat larger and apparently grew more rapidly in Q1 when Nutanix did not achieve hyper performance. Nutanix and EMC are evaluated by Gartner to be the two leaders in the space followed by Oracle, Cisco (NASDAQ:CSCO) and NetApp. NetApp will probably improve its ranking when Gartner issues its next report on integrated systems in October.
It is interesting in terms of the market share analysis that Nutanix partners with some vendors that might be thought of as competitors including Dell, currently its largest customer, Lenovo, Cisco and HPE and IBM. In some ways, because of its multiple partnerships, Nutanix continues to maintain a significant market share advantage in the space-although many users are actually buying from vendors who incorporate Nutanix software.
Nutanix has advantages according to Gartner in terms of its aggressive development, its ability to support multiple hypervisors and it offers a management tool called Prism. A couple of weeks ago, Nutanix announced a partnership with Google to build a combined, hybrid cloud solution that includes the Google cloud and Nutanix hardware. It also announced substantial refreshes/expansions for both its virtualization technology and for Calm, an app-centric automation tool. Like many early stage businesses that have grown at prodigious rates, parts of the companys infrastructure could probably use individuals with greater experience in managing larger organizations.
Last quarter, the company reported a sizable beat and grew revenues by 67%, which appears to be a cadence that is outperforming the market. Billings growth was almost 50% and operating cash flow was a small cash burn, primarily due to the companys purchase of stock for its employee stock purchase plan shares.
The company has yet to start to manage for profitability. The growth in GAAP opex was 88% year on year last quarter although on a sequential basis the growth in o pex was just 10%. GAAP gross margins were consistent sequentially but decreased by several hundred basis points year on year, mainly because of the companys mix shift between product and services revenue coupled with the escalation of DRAM costs. Overall, the increase in DRAM costs has resulted in a 600-plus bps impact on margins that is expected to reverse over the coming year. It would seem that management is now starting to make some sort of trade-offs between maximizing growth and limiting operating expense growth but it is still planning on increasing operating expenses by more than 5%/quarter sequentially for the next several quarters.
Current expectations are that the company will grow almost 40% this next year which starts August 1, in line with the overall expectations for the HCI market. That would bring sales for the FY 18 year to just over $1 billion. Overall, using the companys projection for weighted average shares of 152 million this quarter, t he EV/S is around 2.5X. The company is going to adopt the ASC 606 standard at the start of its new fiscal year and that is going to add a few hundred basis points to both GAAP and non-GAAP margins.
The consensus expectation for next year netting out the impact of ASC 606 is for a non-GAAP loss comparable to that the company expects this year. That would be surprising for several reasons. That said, however, this company is not going to reach non-GAAP break-even until its fiscal 2020 year, I imagine It should, however, start to generate free cash flow next year. The companys cash flow, besides depending on its reported operating metrics, has lots to do with its mix between end-user and OEM sales and how much deferred revenue it generates. The OEM channel does not generate deferred revenue and it is hard for any outsider to guess which channel will show faster growth, especially given the companys track record in terms of land and expand development.
Summi ng up, the investment thesis is pretty straightforward. The fastest growing space in the IT world at the moment, a leading market position, enough sales capacity to exploit its opportunities and a valuation that certainly doesnt reflect these positives.
Which of these three names is the best investment. Clearly, they fill different spaces on an investment continuum. I own both Nutanix and NetApp and not Pure. Nutanix probably has the greatest upside and NetApp is going to appeal more to dividend/value investors. But investing in storage names seems a good place for investors to store their capital and achieve above average returns going forward.
Disclosure: I am/we are long NTNX, NTAP.
I wrote this article myself, and it expresses my own opinions. I am not receiving compensation for it (other than from Seeking Alpha). I have no business relationship with any company whose stock is mentioned in this article.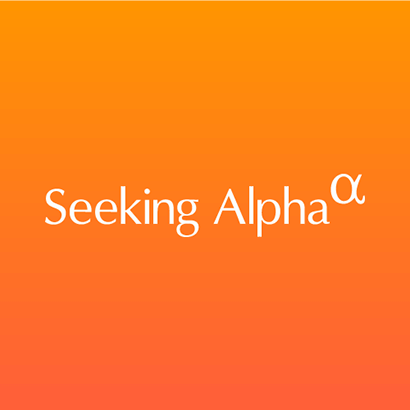 About this article:ExpandAuthor payment: $35 + $0.01/page view. Authors of PRO articles receive a minimum guaranteed payment of $150-500.Tagged: Investing Ideas, Long Ideas, Technology, Editors' PicksWant to share your opinion on this article? Add a comment.Disagree with this article? Submit your own.To report a factual error in this article, click hereFollow Bert Hochfeld and get email alerts