By Breakingviews
Europe's low-cost airlines owe much of their growth to taking bold strategic decisions at unusual times. In the aftermath of the attacks of September 11, 2001, they ordered hundreds of new aircraft, negotiating large discounts with manufacturers as more established rivals scaled back. A decade and a half later, easyJet (OTC:EJTTF) and its no-frills competitors are once again being bold when others are under pressure.
European airlines are engaged in a costly battle for market share. While demand for air travel is forecast to increase by 4 percent this year, discount carriers, easyJet and Norwegian (OTCPK:NWARF) will expand their combined fleet at three times that rate, according to Moody's. That means cheaper tickets for passengers but lower earnings for airlines. In the six months to the end of March, easyJet's revenue per seat dropped 10 percent, after adjusting for currency fluctuations, while cost per seat rose by 4 percent. As a result, the carrier's seasonal pre-tax loss was 10 times as big as in the same period a year earlier.
Against this backdrop, the decision to increase capacity may look odd. easyJet Chief Executive Carolyn McCall, on May 16, announced the company will buy 30 more expensive Airbus (OTCPK:EADSF) planes with 235 seats, upgrading its order from a model that has 186 seats. While discounts on aircraft orders are among the industry's most closely guarded secrets, McCall says the deal is cost-neutral. Capital spending over the coming three years will actually fall by 250 million pounds, as the carrier's overall fleet will be smaller. Moreover, costs per seat on the more efficient larger aircraft will be 9 percent lower.
McCall's counter-cyclical strategy thus hinges on her ability to fill the additional seats without lowering ticket prices too much. easyJet wants to use the new aircraft at busy airports like London's Gatwick, Amsterdam and Paris Orly, where it's almost impossib le to negotiate extra take-off and landing rights during peak time. Moreover, Airbus will only deliver the bulk of the new planes in three years, when stricken rivals like Air Berlin (OTC:AIBEF) and Alitalia will probably have scaled back. easyJet's cost advantage and the impending market consolidation suggest Carolyn McCall is right to look beyond the short-term clouds.
Editor's Note: This article covers one or more stocks trading at less than $1 per share and/or with less than a $100 million market cap. Please be aware of the risks associated with these stocks.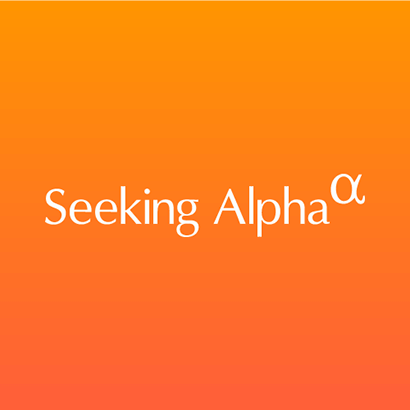 About this article:ExpandTagged: Investing Ideas, Quick Picks & ListsProblem with this article? Please tell us. Disagree with this article? Submit your own.Follow Lipper Alpha Insight and get email alerts