Symantec (SYMC) reported the results of its Q2 a few days ago. The results were a small miss on EPS with in-line revenues. Managements forecast for its fiscal Q3 was for revenues and EPS below the prior consensus and for a short fall on both the earnings and revenue line for the year as a whole. Needless to say, the shares fell noticeably for the week and lost 7% for the week as a whole and as of this writing are down 11% since the earnings release. The regnant bear on this site declared the results of the quarter to be shockingly bad. Some analysts had down-rated the stock before earnings, partially based on valuation but also based on skepticism regarding future growth.
My own evaluation of the quarter is far different. There was a quarterly earnings miss relating to some one-time items having to do with mergers, restructuring and stranded costs. The guide-down has nothing to do with ongoing operations or a failure of growth, and everything to do with a major divestiture, whose proceeds will be used to pare debt. In fact, a more careful analysis of the results for the quarter showed operational performance a bit stronger than management had previously anticipated coupled with a positive outlook for the balance of this fiscal year and over the following two years.
The guidance for the fiscal year that starts in less than five months calls for significant organic growth coupled with double-digit gains in EPS. If investors see that forecast realized, then the shares are modestly valued. I think the odds favor that kind of business evolution for Symantec and believe that the share price set-back presents investors with an opportunity. Symantec, no doubt, has been a tired old company that has been mis-run and has made poor strategic choices for many years. Its past CEOs might well populate a gallery of failed executives who got lots of pay and destroyed a great deal of shareholder value. While it is perhaps too soon to suggest that the transformation program of Greg Clark, who has been CEO since the summer of 2016, will achieve its objectives, certainly the outlook for the company is better now than has been the case. Those analysts who downgraded the shares based on growth concerns probably ought to do a little soul searching at this point.
The numbers and the look inside the numbers
I will try to make a little sense out of what appears to have been a somewhat complex earnings release. Symantecs GAAP headline numbers showed revenues up by 27% with the companys GAAP operating loss margin contracting about 50 basis points. On a non-GAAP basis, the company achieved 26% growth with a 490-bps improvement in operating margins and EPS of $.40. The $.40 number was $.02-$.03 below the prior consensus.
The companys guidance was adjusted for the sale of the companys web site security businesses, perhaps best known as managed public key infrastructure. This business, which had been contributing $400 million-plus to annual revenues was sold to a company called DigiCert for $960 million in cash + a 27% interest in sold assets. This is not really the place to comment about the issues between Symantec and Google (NASDAQ:GOOG) (NASDAQ:GOOGL) other than to say that post this transaction, there really aren't further issues.
The transaction leaves Symantec with about $50 million of stranded costs which are part of the guidance and will need to be remediated. The change in guidance is almost entirely a function of excluding the revenues and operating profits of the business sold to DigiCert. The impact is for five months in the current fiscal year. The company will not report the value of its 27% equity interest in the sold company in its operating earnings which is expected to be about $.02/share in earnings.
Overall, the company updated its guidance to account for the effect of this transaction and also included in its updated guidance the impact of what is currently a favorable currency variance. The company actually increased its forecast for Consumer Digital Safety revenue growth by about 100 bps, primarily a function of the extra business it has received and is receiving due to the Equifax (NYSE:EFX) security breach. The company reduced its enterprise security growth range marginally because $25 million of revenues is now coming in the form of ratable revenues rather than perpetual license. Most investors know by now that this is not a bad thing, nor is it material in a company with a current revenue run rate of $5 billion.
Symantec, is a security vendor and while it does not sell next-generation firewalls (NGFW), it is going to be impacted by the overall demand in that market. In fact, Symantec sells something called a next-generation secure web gateway which is an alternative solution to NGFW offerings. The link above is to a Symantec white paper that outlines some of the more salient differences between its solution compared to NGFWs offered by Palo Alto (PANW), FireEye (FEYE) and Fortinet (FTNT). I'm not going to try to evaluate or to handicap the competition between what Symantec sells as compared to the other companies in this space. At the end of the day, I'm not a security software consultant and there is nothing that says that Symantec, at its size, cannot be reasonably successful with its product strategy, even if some NGFW vendors are encountering a growth slowdown. The study linked here suggests that Symantec, at the least, is maintaining its market share in the enterprise security space. I do imagine that one risk perceived by analysts and others looking at this company is the chill wind blowing in the enterprise security space. That will probably cap valuation for many other security vendors, but the valuation for this company is low enough, at this point, where that should not be a significant issue for most investors.
I think it is fair to point out that the enterprise security space is showing less favorable demand trends overall, but that the Symantecs most recent results and its guidance suggest that it has been able to deal with these demand trends and to achieve moderate levels of organic growth, a meaningful change from its prior history of disappointments and market share losses.
Because of the acquisitions, year-on-year ratios are not terribly useful in trying to analyze the companys cost disciplines. Management mentioned that it had completed a $500 million cost remediation effort earlier than planned. As was pointed out in another article on this site, stock based comp doubled year-on-year and it reached 14% of revenues compared to 8% of revenues in the year earlier period. Stock based comp has now been at 13%-14% of revenues for the last three quarters and at that level it is not really an outlier compared to other companies where ratios are in the 20%-25% range. Looked at another way stock based comp represents 40% of non-GAAP operating income. It had been 29% of operating income the prior year. The company reported non-GAAP operating margins last quarter of 34% compared to 29% non-GAAP margins the prior year.
Sequentially operating expense on a GAAP basis rose from $962 million to $987 million or 2.7%. Of that $25 million increase, just over half relates to restructuring and amortization. The increase in manageable operating expenses came to $12 million or 1.2%. On a sequential basis, revenues rose by 5.5%. There is nothing in these numbers that should suggest to an unbiased observer that the companys business model improvement is not proceeding at a measured cadence.
At this point, Symantec simply reports a metric for net revenues so it is difficult to gauge the proportion of revenues now coming from recurring sources. Obviously all of the revenues in consumer security are subscription based and this company continues to have a substantial level of maintenance and support revenues. But that is not reported separately. The company has historically had a significant level of ratable revenues in enterprise security offerings. The company reported that enterprise deferred revenue balances rose by 12% year on year. This can be seen in the analysis of non-GAAP deferred revenue that is part of the CFOs prepared call remarks. I have linked to that number for the convenience of readers. As can be seen, while the total enterprise deferred revenues rose significantly for Enterprise Security on a year over year basis, there was no increase sequentially in enterprise security deferred revenues and because of the acquisition of Blue Coat in Q2 of the prior year, it is difficult to determine what a normal seasonal trend would be for that metric. Management has suggested that observers consider a bookings proxy for consideration of the strength in enterprise security but the company has to furnish a bit more data than it has, thus far, to allow most observers to calculate that kind of metric.
I simply am going to have to accept management commentary that relates to its sales performance in the last fiscal quarter, its short-term outlook and its preliminary forecast for 2019 are based on substantive metrics in terms of sales execution. I have no reason to believe that this is not the case but would obviously like to see metrics in terms of the balance sheet or cash flow that supported commentary.
Why should investors believe Symantecs forecast?
Simply put, to a greater or lesser degree they currently do not. As mentioned, the three downgrades before earnings were all dubious about future growth. On the latest conference call, more than a few questions related to managements confidence in its own forecast. Obviously, SA contributor Pablo Santos has never believed much of anything that Symantec has said about its future prospects and growth and that has been so now for more than a year. I try never to take canonical positions on these subjects but let market valuations coupled with analyst ratings tell me what is the state of the debate. That said, I have been positive on the shares for some time now and continue to hold my position.
Mr. Santos is horrified about this companys use of stock based comp. The problem with hanging an analysis on that metric is that stock based comp for Symantec is not particularly an outlier or offender in that regard. I happen to think that in many ways using stock based comp is an abomination and while it may have an appropriate role in a cash flow calculation, its use in reported earnings makes little sense. But it really makes very little matter what I think so long as investors choose to reward companies for non-GAAP earnings. Mr. Santos is apoplectic about Symantecs stock based comp., but has not been heard from, I think, when it comes to the stock based comp of Symantec analogs in enterprise security such as Palo Alto (NYSE:PANW) or FireEye (NASDAQ:FEYE) which actually have higher levels of stock based comp and more extended valuations. But none of that relates to the validity of the latest forecast provided by management, which in most ways was unchanged from prior forecasts.
The fact is that Symantec, for an enterprise software vendor, has had a levered balance sheet, the result of acquiring both Blue Coat and LifeLock in the past year. The levered balance sheet has constrained Symantecs ability to make tuck-in acquisitions and selling a non-strategic asset for the valuation it received was a decent days work. The sale of this asset, which had been pending for several months, is probably not the best reason to punish the shares of this vendor.
Adjusted for the sale that Symantec recently concluded, the company has a current enterprise value of $23.7 billion. This is a function of market capitalization of $19.7 billion (the CFO has estimated an underlying share count of 674 million although the financial statement share count is 615 million). The company has a current cash balance of negative $3.4 billion, again net of the proceeds of the asset sale. That yields an EV/S of 4.35X based on forward 12-month revenues based on underlying shares or 3.9X based on financial statement shares.
The company is now forecasting non-GAAP EPS for its fiscal 19 year (starts 4/1/18) in the range of $1.90-$1.95. That is a P/E of about 15X, and that metric suggests to me that investors are very wary of the forecast and feel the need to discount future expectations significantly.
One thing to note was the strong sequential growth in the enterprise security segment, which despite the mix shift mentioned earlier in this article, grew by about 15% sequentially – and that was not related to any additional acquisitions. Again, I have no intention of trying to go through all of the different product cycles that are likely causing that result although certainly the Blue Coat refresh is apparently a significant current demand driver. But the fact is that Q2 was a relatively strong quarter looked at carefully for both revenue growth and margins in the enterprise security space. Much of that growth is being driven by the factors cited in the white paper to which I linked earlier in the article. Management suggested that growth in the second half would be driven by the refresh of Blue Coat and cross selling from that activity. I have no reason at this point to believe that management was either using happy ears or anything outside of normal forecasting disciplines in compiling their forecasts, and their forecasts are surely better in terms of growth and margins, viewed on an adjusted basis, then are embedded in current valuation. The CFO said specifically, we have a very, very strong pipeline. We feel very good about it. I would have to say that is about as emphatic as these statements get. The CFO has a long resume in Bay Area CFO positions and before that worked at Honeywell for eight years. I simply have no basis to dispute the verisimilitude of his expectations.
Company management declared that Q2 was an inflection point with regard to the growth of the companys consumer security business. Q2 had what management described as a de minimis benefit from the impact of the Equifax breach on revenues since revenue for subscriptions is recognized ratably and the spike in subscriptions happened toward the end of the quarter. Management believes that the better than anticipated results in consumer security were a function of offering a Digital Safety bundle. Again, even were I so disposed, there is nothing that is apparent that might suggest that this branding and packaging initiative isnt doing pretty much what it was supposed to do. There are going to be observers who will suggest that what Symantec sells in its Digital Safety bundles is inadequate and does not achieve the results that are necessary to provide the security necessary for consumers. I'm not in a position to say that these commentators are wrong in some specific cases. I do believe however that the results of this past quarter and the forecast going forward speak for themselves.
Whether the forecast for mid-single digit growth in the companys consumer security space going forward proves to be realistic, it does not appear to be based on some unusual forecasting discipline or expectations of some additional specific event such as the security breach at Equifax. It would seem that consumer security, long a drag on Symantecs results, is no longer detracting from growth and may well be a contributing factor both to revenue and particularly to margin growth going forward.
Management has made certain, modest adjustments for the more rapid than expected switch on the part of some of its users to the consumption of Symantec enterprise solutions on a ratable basis. By now, this transition is common throughout the enterprise software space and no longer seems to be a cause for alarm. Management suggested to investors that the companys operational performance should best be judged on some kind of bookings proxy metric. I agree that is a better way to establish the progress this company is making and accept that the company attained its anticipated sales results last quarter. And I understand that building the release of additional metrics to support the bookings thesis can be tiresome, but the company will need to accomplish that task in order to put to rest any lingering negative penumbras that are the result of the companys lengthy history of underperformance.
Some further thoughts on valuation
I already considered this companys EV/S and its P/E earlier in the article. I have to leave it to readers and investors to debate the issue of how much of a value those metrics suggest. As mentioned, in the weeks leading up to this latest fraught earnings release, the shares had reacted negatively to analyst downgrades on the part of Morgan Stanley and Cowen. Basically, the downgrades were a function of valuation coupled with growth concerns, and the valuation concerns were those manufactured because of the divestiture about which I have written at some length. Those downgrades left just eight analysts with buys and another 19 with holds along with a single sell. While that kind of broad-based negativity is, in itself, no reason for a purchase recommendation, it does present readers with a better setup than if the efforts of this comment had garnered universal approbation.
One valuation metric to consider is cash flow from operations (CFFO). The company does forecast its forward cash flow and it reduced that expectation for the balance of this year, again a function of the divestiture, for the most part, but also relating to other puts and takes. The company CFO suggested that $100 million of the guidance reduction would be a function of the operations of the divested operations, and that the company would also be paying $225 million of one-time cash taxes, fees and expenses with the divestiture while seeing a greater than anticipated increase of deferred revenues amounting to $125 million for the year. Operationally, then, the company actually increased its expectation for ongoing cash flow – which ought to be positive for valuation.
The company is not providing an estimate at this time for fiscal 2019 cash flow other than its indication that restructuring, transition and other related project costs would total $500 million. I have no idea if there are more restructuring charges to come although obviously the company is going to deal with the $50 million of stranded costs after the divestiture. CapEx for this company has lately been negligible as it acquired lots of capital items during the course of its two mergers.
Using the current forecast as a base, and expecting stronger margins, continued growth in deferred revenues and a material reduction in the costs of restructuring suggests that fiscal 2019 free cash flow could be around $1.5 billion. That would produce a free cash flow yield of close to 7%, a level that is on the high side for a company that can grow EPS in the low double-digit range.
Until the share price pullback in the wake of the earnings announcement, Symantec shares had performed well in 2017 and even now, they are up by 20% since the start of the year. But the 11% share price pullback has brought valuation to an attractive level. The company does have a coherent enterprise security strategy that is apparently on track to propel that business to consistent organic growth. The companys consumer security business also appears to be improving. The current setup includes a fair level of investor/analyst skepticism regarding the ability of this company to achieve its goals. I like the risk/rewards of the shares at this point and continue to hold a position in the shares expecting a return to positive alpha in future quarters
Disclosure: I am/we are long SYMC.
I wrote this article myself, and it expresses my own opinions. I am not receiving compensation for it (other than from Seeking Alpha). I have no business relationship with any company whose stock is mentioned in this article.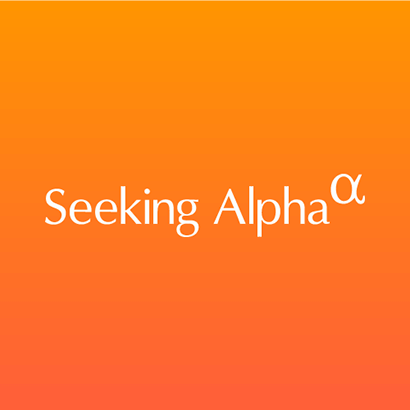 About this article:ExpandAuthor payment: $35 + $0.01/page view. Authors of PRO articles receive a minimum guaranteed payment of $150-500.Tagged: Investing Ideas, Long Ideas, Technology, Security Software & ServicesWant to share your opinion on this article? Add a comment.Disagree with this article? Submit your own.To report a factual error in this article, click here