As per Statista's dataset, more than 80% of Take-Two Interactive's (TTWO) revenue still comes from console games. However, the purchase of Social Point says Take-Two's management is trying hard to diversify to mobile. The $250 million acquisition of Social Point is an attempt to get a larger share in the $46.1 billion/year mobile games industry.
Newzoo expects mobile gaming revenue to grow by 19.3% this year. On the other hand, it expects PC gaming revenue to suffer -2.6% this year, and only a slight +3.6 Y-o-Y growth for console. Game publishers have to go where there are bigger opportunities.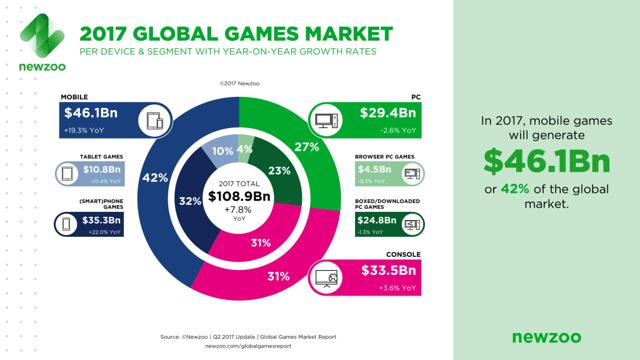 (Source: Newzoo)
The purchase price of $250 million was also fair. Social Point's revenue last year was $90 million, 50% of which came from the United States. I opine that Take-Two wanted the U.S. customers of Social Point.
Why Take-Two Needed Social Point
Take-Two needed the strong sales of Social Point in the U.S. because its own games aren't doing so well there. Based on the data of ThinkGaming, Social Point's free-to-play Dragon City Mobile and Monster Legends RPG are doing better in daily sales than the iPhone games of 2K. American iPhone gamers are spending more money on Dragon City Mobile and Monster Legends than on 2K's WWE SuperCard.
Without the games from Social Point, Take-Two would not have had any top 100 grossing iPhone game in America.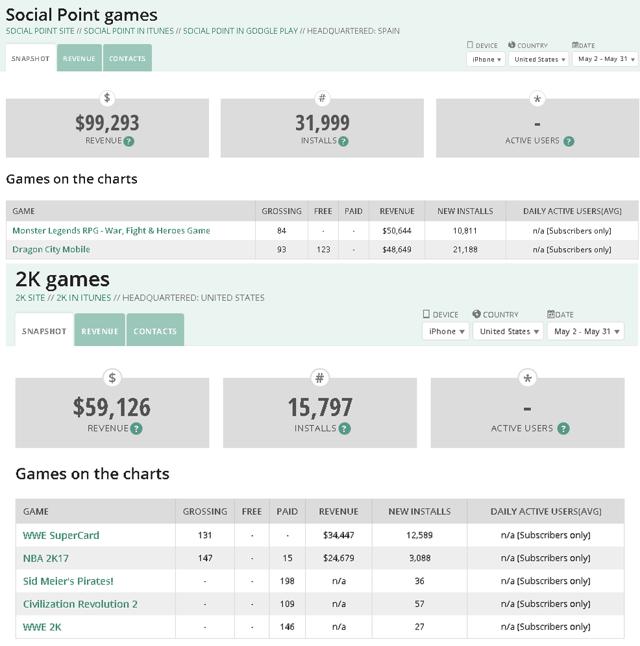 (Source: ThinkGaming).
Based on Priori Data's April estimates, Dragon City's global net sales was $1.75 million. Monster Legends' April net revenue was $1.95 million. These estimates already deducted the 30% cut of app store owners, Apple (AAPL) and Google (GOOG) (NASDAQ:GOOGL). They also only represent outright purchases of games and/or in-app purchases made. They does not include the revenue from ads. I am not sure about Dragon City, but Monster Legends serves app-install advertisements to its players.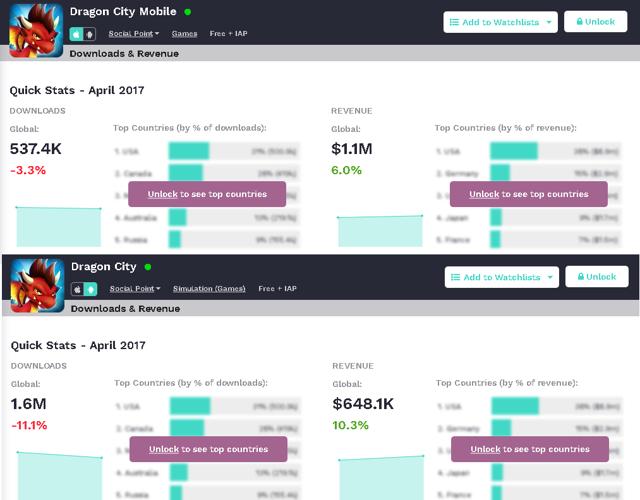 (Source: Priori Data)
Again, based on Priori Data's April numbers, WWE SuperCard's Android/iOS global net sales was $2.19 million. NBA 2K17's global net sales in April was only $565k. 2K has other mobile titles, but their estimated monthly sales are less than $150k. Listing all of them here would be tiring and depressing.
My point is that prior to the acquisition of Social Point, Take-Two's mobile games business was in great need of help.
Upcoming Clash Royale-like Game From Social Point
The monthly contribution of Social Point might notably increase after it releases the final international version of its Clash Royale-like game, League of Dragons. The Spanish version of League of Dragons soft-launched last April. It is being tested in Spain, Mexico, and Argentina.
Aside from it being on a horizontal format, League of Dragons is essentially similar to Supercell's $80 million/month Clash Royale game. My fearless forecast is that a glo bal release of League of Dragons can triple (or even quadruple) Social Point's monthly net sales. Imitating another successful game is an easy way to ride on the success of others.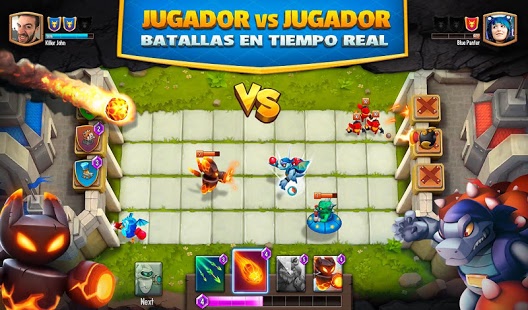 (Source: Social Point)
Electronic Arts (EA), which also struggled before on mobile, copied the energy-based game-play and turn-based combat mechanics of Summoners War and Heroes Charge. It did so to create its biggest mobile game, Star Wars: Galaxy of Heroes.
Final Thoughts
Take-Two Interactive is hoarding more than $1.2 billion in cash and short-term investments. We ought not to be surprised when it acquires more mobile game studios in the future. The big disparity between the revenue from mobile and console games ($46.1 billion vs. $33.5 billion) is a very compelling reason for Take-Two to quickly expand its portfolio of games.
Inorganic growth through multi-billion-dollar acquisitions helped Activision (ATVI) and Tencent (OTCPK:TCEHY) to become leaders in mobile games. There is a lot of money to be made from catering to mobile gamers.
App Annie's report last year predicted mobile games to generate an annual revenue of $74.6 billio n by 2020.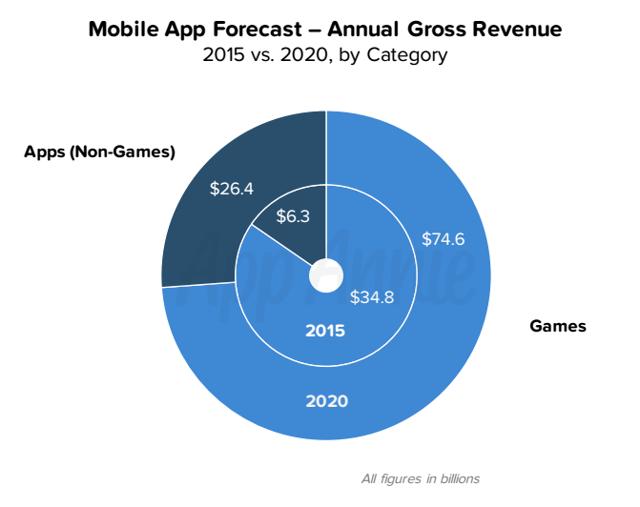 (Source: App Annie)
Take-Two deserves to be in your portfolio if you like the $108.9 billion/year video games industry. Playing video games is a universal habit of 1.8 billion people, 44% of which are female. Firms which cater to this massive population of customers are assured of long-term prosperity. The average age of video game players is 35 they certainly have enough money to spend on games.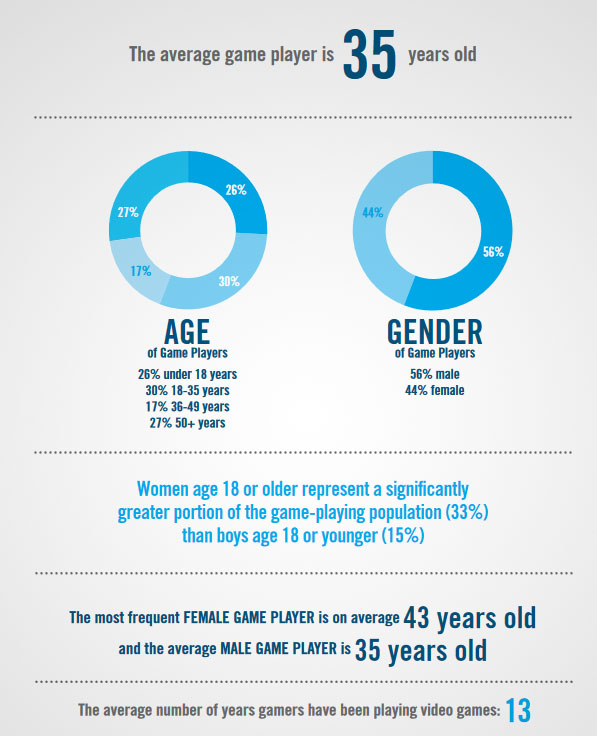 (Source: mygaming.co.za)
The positive market signals from monthly technical indicators support my buy recommendation for TTWO.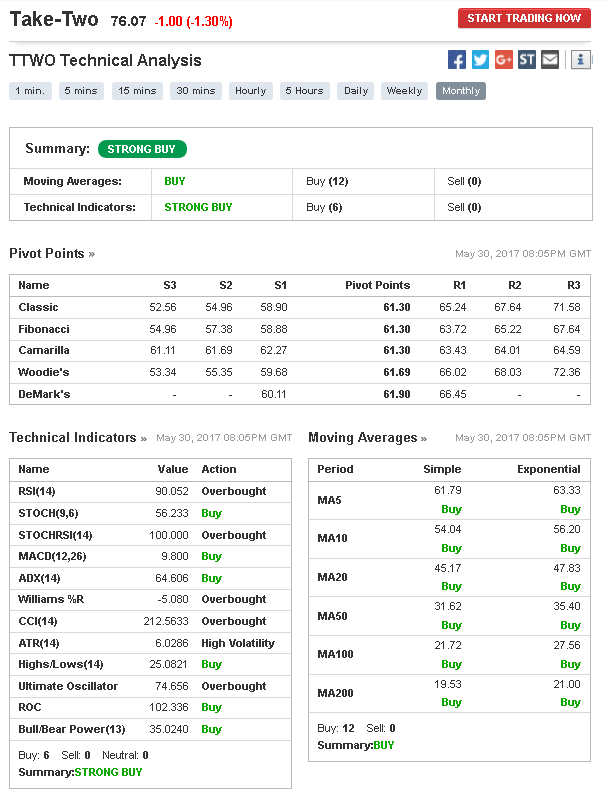 (Source: investing.com)
Disclosure: I am/we are long ATVI, AAPL, TCEHY, GOOG.
I wrote this article myself, and it expresses my own opinions. I am not receiving compensation for it (other than from Seeking Alpha). I have no business relationship with any company whose stock is mentioned in this article.
About this article:ExpandAuthor payment: $35 + $0.01/page view. Authors of PRO articles receive a minimum guaranteed payment of $150-500. Become a contributor »Tagged: Investing Ideas, Long Ideas, Technology, Multimedia & Graphics SoftwareProblem with this article? Please tell us. Disagree with this article? Submit your own.Follow Motek Moyen and get email alerts