Succeeding 13 years of R&D with a commercial-level rare disease drug, Sarepta Therapeutics, Inc. (NASDAQ:SRPT) tees up to deliver on the latter half of its promise to provide the world with a DMD cure for sufferers that may be amenable to Exon 51 skipping, and otherwise. A result that would facilitate the first cure for DMD and sizable growth potential.
In 2016, Sarepta Therapeutics, a biopharmaceutical company focused on developing unique RNA-targeted therapeutics (for the treatment of rare neuromuscular diseases), saw its Exondys 51 (eteplirsen), a drug for specific Duchenne Muscular Dystrophy (DMD) sufferers, enter what was a highly contentious phase 3 clinical trial review by the FDA, which triggered industry-wide controversy.
Duchenne muscular dystrophy, the most common fatal genetic disorder diagnosed in childhood (300,000 current suffers worldwide (Duchenne UK)), is caused by a dystrophin deficiency, attributed to defective genes (not all sufferer s have a genetic predisposition to this, however). Men and Women have an equal chance of carrying the defective gene, but most (98%+) sufferers are male (mda.org). Similar to other muscular dystrophies, DMD deteriorates progressively, vigorously, debilitating its suffers. Symptoms most often appear before age 6, and they consist of (but are not limited to) fatigue, intellectual disability, cardiomyopathy, arrhythmia, scoliosis, biological wasting, respiratory disorders, muscle deformities, random muscle contraction and principally, the weakening of muscles (beginning and spreading from the legs and pelvis), a process that develops exponentially and leads to complications with motor skills. Eventually, DMD completely immobilizes sufferers- the life expectancy of whom is estimated to be around 25 years old (MuscularDystrophy UK).
Currently, there is no known (comprehensive) cure for Duchenne muscular dystrophy, only drugs to curb loss of muscle strength, abnormality ris k and loss of respiratory function, such as: Steroids (although paired with inactivity, the effects can impact a sufferer adversely), Albuterol, Amino acids, Carnitine, Coenzyme Q10, Creatine, Fish oil, Green tea extracts, Vitamin E.
Despite a largely negative 126-page review, the FDA decided on the approval of Exon 51. Within the review, FDFA Commissioner Robert Califf stipulates that Sarepta had an adequate chance to present all of its findings, adding that the underlying science of DMD (and Sareptas therapeutic rationale) are not in dispute (despite analyst comments in a few months earlier doubt in an ability to reconcile a sound scientific rationale). The FDA quite conservatively described the programs methods as unusual, the sample size was small and it was characterized by major flaws in the clinical study design
Whilst it is agreed that Sarepta increases dystrophin protein volumes, but at such a negligible increase, it is disputed that it is not clinically significant. The FDAs standards for clinical endpoints declare the change in dystrophin reasonably likely to be of significance, concluding overall that eteplirsen was not likely to show any real benefit. El lis Unger, Director FDA ODE, refuted and scoffed at the data provided by Sarepta, branding the Exon 51 as a scientifically elegant placebo. Luciana Borio, acting Chief Scientist at the FDA warned of the dangers of an approval- the prospect of discouraging new entrants but encouraging and lowering approval standards for ineffective treatments for other groups of desperate patients.
The attitudes of the FDA were juxtaposed by the more up-beat and relaxed stance of Janet Woodcock, FDA CDER Director, who also neglected and decided to act against the rich council of her committee, ultimately convincing an approval, in a move that has brought with it a historical loosening in the agencys approval rules. The FDA applied a far greater weighting on the patient testimonials, a series of young kids who discussed their ambitions which can now be facilitated by Exon 51, aided by CureDuchenneMD, a group that has helped to fund Sareptas R&D.
Trumpi ng reserved expectations of $100,000, Exon 51 is calculated to cost circa $300,000 annually. Sarepta conducted the trials on 12 patients (historical control group), which prompted the criticism, concerns of control comparison and questionability of efficacy. This drug only cures the population that may be amenable to Exon 51 skipping (which accounts for a meagre 13%, approximately, of the total population of sufferers). Sarepta assures its followers that now they have the blueprint, they are much closer to finding cures for others.
Past a rollercoaster of results and analyst revisions, we arrive at a station where Sarepta boast a pipeline of a commercial-stage drug (Exon 51), two phase 3 drugs (Exon 53 & 45), two pre-clinical drugs (Exon 52 & PPMO) and other Exon targets in discovery. The fairly-valued stock has a lot of potential to grow should its success follow through with President and CEO Douglas Ingram, a selling expert. However, this could all be threatened by CRISPR.
The CRISPR is the method used to target genetic abnormalities, a method that has been criticised in some spaces (e.g.haemophilia, see the Sangamo play to hedge CRISPR/Cas9 methods). Tests have been organised by powerhouses Solid Biosciences (backed by Biogen NASDAQ:BIIB) and Pfizer (NYSE:PFE), which are expected to begin by year end/early next year, using CRISPR to target DMD, with extremely high volumes of demand from prospective subjects. This is a high stakes game, and the buy triggers will all depend on FDA s entiment, commercial viability and efficacy (as with most pharma plays). Sarepta has the first-mover advantage with an estimated primary completion date of September 2019, which will undoubtedly prove as a turning point for the company.
It is interesting to note that these large players have stuck to their own methods and have launched studies, bypassing an opportunity to acquire 13 years of hard-work and experience. Sarepta should convert and based on its commentary of recycling constructive criticism into points of focus for the SRP-4045 and SRP-4053 undergoing phase 3 trials. Sarepta is certainly has confidence behind it, with significant institutional holdings (BlackRock, Vanguard, Point 72, Millenium, Citadel and Goldman Sachs to name a few).
I personally have to agree with the FDA points regarding the questionable efficacy. The scientific backing is, indeed, elegant and satisfying, but with such infinitesimal increases in the level of dystrophin, it is in credible that this method works (the events and non-scientific arguments that prevailed were also ambiguous and atypical of the FDA). Placebo effects are measurably higher in younger age-groups, but regardless, I see this stock as a buy (I feel they will deliver on these tests, placebo or not), but I dont see Sarpeta as a long-term hold. I am less that impressed of their equivocal approaches to testing and presenting data, furthermore, the sharks are approaching with momentum.
Disclosure: I/we have no positions in any stocks mentioned, and no plans to initiate any positions within the next 72 hours.
I wrote this article myself, and it expresses my own opinions. I am not receiving compensation for it (other than from Seeking Alpha). I have no business relationship with any company whose stock is mentioned in this article.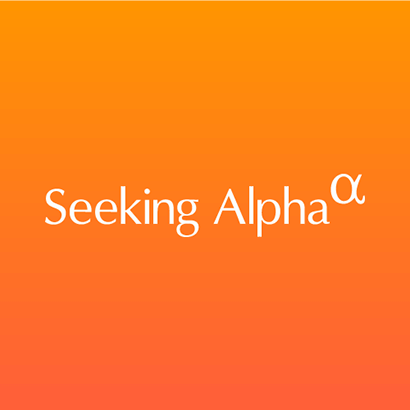 About this article:ExpandAuthor payment: $35 + $0.01/page view. Authors of PRO articles receive a minimum guaranteed payment of $150-500.Tagged: Investing Ideas, Long Ideas, Healthcare, BiotechnologyWant to share your opinion on this article? Add a comment.Disagree with this article? Submit your own.To report a factual error in this article, click here