Shares of Ross Stores (ROST) spiked last week following a solid earnings report, which marked its 6th consecutive quarterly revenue and earnings beat. Shares declined a little over 1% on Friday, and I think shares look like a bargain. Like its peer TJX Companies (TJX), I believe the company is one of the few retailers that remains capable to compete with Amazon (AMZN). About this time last year, I assigned fair value of $76 on the stock, and I am increasing my fair value to $81. Shares look attractively priced at current levels, and there is a lot to like about the company's format, including stronger margins and more room to grow than TJX, as well as a model that competes well with Amazon.
Strong Financial Performance With Great Margins and Capital Allocation
Much like TJX, Ross Stores has demonstrated an incredible ability to grow comparable store sales at a strong pace even while competitors are down or flat. During Q3, same-store sales grew 4% y/y on top of a 4% y/y comp in the year before period. Total sales were up 8% y/y to $3.3 billion, which drove EPS to increase 16% y/y to $0.72.
In my view, one of the most impressive aspects of the Ross model, particularly as compared to TJX, is the margin performance. Ross was able to grow its gross margin by 30 bps y/y to 28.8% of sales, which overall is slightly lower than TJX. This makes sense, as I typically see lower product ASPs. Operating margin for the quarter was 13.2% (+70 bps y/y) of sales, which is trending upwards relative to TJX, which just posted an operating margin of 11.6% of sales. Of course, Ross is a much more bare bones model than TJX, but I remain impressed with the company's ability to grow its margin profile in spite of labor headwinds percolating throughout the industry.
In addition to posting strong financial results, I love Ross' capital allocation decisions. Ross' share count is 2.9% lower than it was in the prior year quarter, and the company aggressively retired shares, spending $219 million to buy back 3.6 million shares at an average cost just below $61. Because the business model throws off so much cash, the company is able to invest in itself through new store openings and repurchases. With its intrinsic value growing every year, buying back shares almost always make sense.
Footprint Growth & Category Penetration
From a store perspective, Ross has 1,627 stores, which lags behind the 2,276 TJ Maxx and Marshall's stores in the US, suggesting the footprint remains underpenetrated. Ross forecasts runway for about 2,500 stores, with Ross accounting for 2,000 stores and 500 dd's Discounts locations.
I also believe that Ross has the ability to attract more male shoppers, as men's clothing revenue currently accounts for 13% of sales versus 28% for women's.
Resisting Amazon
One of the great aspects of the off-priced model is the ability to fight against Amazon. There are a few drivers of this competitive strength. One is the in-store assortment and treasure hunt. Amazon can send you algorithms that predict what you may like, but seeing and feeling apparel in person is much different.
Second, I think TJX and Ross offer the ability to purchase goods below their market clearing value, which occurs less online. Because independent sellers and brands populate the Amazon marketplace, prices tend to clear at market prices. If prices are too low, brands may become frustrated and restrict distribution. TJX and Ross are able to overcome these challenges. The companies often acquire memorabilia at a lower cost, allowing them to charge prices that are below market clearing prices and still earn good margins. Additionally, TJX and Ross don't advertise any brands, so the brands are not at risk of looking too promotional.
In total, I think these two competitive advantages will help keep Amazon at bay. TJX and Ross are much more appealing brand partners, and the in-person shopping experience creates a much more exciting and valuable consumer experience.
Shares Are on Sale
After a slight Black Friday sell-off, I think shares look undervalued with upside over 10%. The off-priced model is secularly robust, and Ross can grow its store count by over 50%. I also see some slight upside from gross margin uplift, though I think the company will struggle to leverage SG&A to the same extent that it has going forward. I believe shares are worth about $81, which implies an earnings multiple of about 25x-in-line with best of breed retailers like Costco (COST), but justified by the robust earnings growth.
Disclosure: I am/we are long TJX, AMZN, COST.
I wrote this article myself, and it expresses my own opinions. I am not receiving compensation for it (other than from Seeking Alpha). I have no business relationship with any company whose stock is mentioned in this article.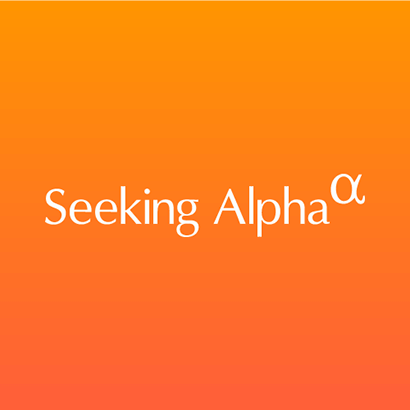 About this article:ExpandAuthor payment: $35 + $0.01/page view. Authors of PRO articles receive a minimum guaranteed payment of $150-500.Tagged: Investing Ideas, Long Ideas, Services, Apparel StoresWant to share your opinion on this article? Add a comment.Disagree with this article? Submit your own.To report a factual error in this article, click here