In my most recent piece here at Seeking Alpha, I discussed my recent purchase of Alibaba (BABA) stock. I discussed my long-term hesitancy of buying Chinese equity and my rationale for overcoming those fears. Ive only owned BABA for a few days now, but its been a productive few days with the stock up more than 7%. Obviously, I cant expect this type of rate of return over the long run, but I do think the BABA and the other well established Chinese internet names have long runways of growth ahead of them.
Although the vast majority of my portfolio is dedicated towards dividend growth type investments, Ive spent the last 20 months or so building a growth basket to compliment my more conservative holdings. I began with several biotech companies and the much ballyhooed F.A.N.G. names (with the exception of Netflix, which Ive never been able to justify owning). Now that Ive built up a respectable presence in the domestic growth tech space, I wanted to div ersify internationally. The Chinese market is a very interesting (and potentially concerning) market to me with nearly 1.4b people, many of whom are members of the emerging middle class which has the potential to be an immensely powerful consumer force. Because of this, Ive been looking into moving into the Chinese B.A.T. names, Baidu (BIDU), Alibaba, and Tencent. In this piece, I will discuss the most recent addition to my portfolio: Tencent (OTCPK:TCEHY).
Whether its fair or not, investors have attempted to compare the Chinese B.A.T. names to their American F.A.N.G. counterparts. In this comparison, Baidu is thought of as the Chinese Google (GOOGL), Alibaba, the Chinese Amazon (AMZN), and Tencent, the Chinese Facebook (FB). Now obviously there are too many variables in play for these comparisons to be apples to apples. There isnt a great Netflix comparison, though Ive always thought that streaming video was best coupled with a social network so that cont ent would then become social, and therefore more engaging and entertaining. As far as I know, Tencent hasnt made a huge push into video, but Facebook is in the process of doing this domestically and since this piece is primarily about my new stake in TCEHY, I hope that they decide to go in that direction. But, all in all, for the sake of simplicity, I think these comparisons can serve as a nice jumping off point for American investors looking to begin due diligence on some of the large Chinese tech companies.
One of the most compelling reasons that Ive found for owning these Chinese internet names is the countrys developing internet penetration. Internet penetrating rising in China still has a lot of room to grow with a little more than 52% of the country having regular access to the internet at the end of 2016. In the U.S., the vast majority of citizens have regular access to the internet.
Ive harped on this point for years now, but another primary investment thesis that I use for my portfolio is the idea that as society matures, evolves, and becomes ever more efficient, free time will increase and therefore, demand for leisure activities will as well. This is especially the case in the Chinese market where millions are making the transition from poverty into the middle class. One subset of this theme for me is video games. Ive written about this is a fairly recent article where I discussed how attractive Activision Blizzard is to me as a company (I didn t like the stock so much, believing it was overpriced). Recent industry data showed that gaming demand and eSports are still growing at strong, double-digit clicks. I dont see this trend slowing down anytime soon.
My investment in Tencent allows me to kill a couple of birds with one stone with regards to video games. Tencent is the worlds leader in mobile gaming. These arent the highest margin businesses and TCEHY has had problems with slightly negative net and gross margin trends over the past 5 years; however, sales and earnings are still growing quickly. This business is more about economies of scale than it is high margins. I suspect that their gaming growth will match internet penetration growth in China. Tencents games are available worldwide in many instances, meaning that this isnt a pure play on the Chinese handheld space.
Whats more, Tencent owns ~4.9% of my favorite domestic video game company, the aforementioned Activision Blizzard . I wouldnt be surprised to see Tencent continue to make significant investments like this in the gaming space; this company considers itself to be a holding company having made other large investments as well, like the recent 5% stake they took in Telsa (TSLA). Telsa is another company that I find attractive, but havent ever bought because of stock price valuation issues. I like the fact that I get exposure to several of these high priced growth names with Tencent alongside the positive (and quickly growing) earnings.
I like the fact that Tencent has been willing to take large stakes in growth companies as a means of diversification. Oftentimes, I hear people complain about the fact that my largest holding, Apple (AAPL), has used so much of its money buying back stock instead of making potentially accretive acquisitions. While Ive been happy with AAPLs buyback due to what Ive long believed to be an irrationally cheap valuation, I wouldnt be quite so happy with a company like TCEHY, trading at ~40x earnings, buying back its shares. With a valuation so rich, money is best used in pursuit of growth which will help to justify the valuation based upon future earnings. Tencent has made its fair share of moves in recent years, with some expected to result in higher margins than others, but all in all, this company isnt sitting on its heels. Its pursuing growth in the social and gaming spaces, in old markets and new, and this is exactly what I want to see when Im buying sh ares of a company for their growth potential.
I will say that Tencents rising debt load is a bit concerning to me. TCEHYs long-term debt has increased nearly 10-fold since 2012. According to Morningstar, the company has nearly $95b in long-term debt. During this same period of time, the companys total equity has only increased ~5x. In a relatively low rate environment, I dont mind seeing this ramp up of debt. As I said before, a growth company should pursue growth above all else until it is ready to begin the maturation process. The companys top-line grew by nearly 50% in 2016, so management is still getting the results that theyre after. With a $400b market cap, it will be difficult for this type of growth to continue over the long-term, but as I said before in a recent comment, I can easily imagine a future where both BABA and TCEHY are $1 trillion dollar companies, meaning that they could still have years of solid returns ahead of them.
At the end of the day, Im happy and feel comfortable with my relatively small stake in Tencent. Like my recent stake in Alibaba, I hope to increase the size of these positions, slowly, over time. Im bullish on them long-term, but my Chinese equity related concerns discussed in more detail in the original BABA piece havent been forgotten, just pushed to the side a bit. I hope to build these stakes organically, via monthly purchases using the selective dividend reinvestment tool that my brokerage offers. Right now both positions represent less than 0.5% of my portfolio, though I hope that as time moves forward they increase to the 1-2% range as I attempt to increase my international exposure.
Before I go, Ill quickly mention that TCEHY does pay a very small (yet quickly growing) dividend. However, at this point with a yield of only 0.19%, I dont think an investment in Tencent can be considered anything other than a speculative growth pickincome-oriented investors will probably want to look elsewhere.
Disclosure: I am/we are long BABA, TCEHY, AMZN, GOOGL, FB, AAPL.
I wrote this article myself, and it expresses my own opinions. I am not receiving compensation for it (other than from Seeking Alpha). I have no business relationship with any company whose stock is mentioned in this article.
Editor's Note: This article discusses one or more securities that do not trade on a major U.S. exchange. Please be aware of the risks associated with these stocks.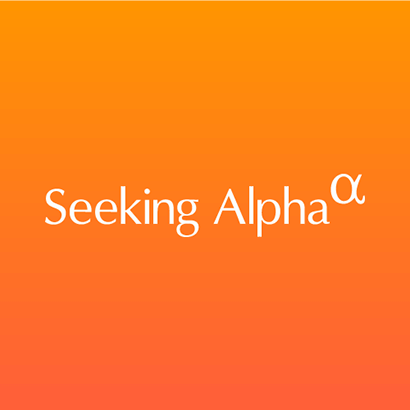 About this article:ExpandAuthor payment: $35 + $0.01/page view. Authors of PRO articles receive a minimum guaranteed payment of $150-500.Tagged: Investing Ideas, Long Ideas, Technology, Application Software, ChinaWant to share your opinion on this article? Add a comment.Disagree with this article? Submit your own.To report a factual error in this article, click here