Oil prices fell on Monday, rattled by news of a higher U.S. rig count late last week and as the dollar climbed amid another move up for a key U.S. government bond yield.
June WTI crude
CLM8, -0.57%
fell 46 cents, or 0.7%, to $67.95 a barrel. The expired May contract logged a 1.5% gain last week. June Brent crude
LCOM8, -0.36%
on Monday dropped 41 cents, or 0.6%, to $73.65 a barrel, after a 2% gain last week.
U.S. prices saw modest gains at the close on Friday as the market shook off a tweet from U.S. President Donald Trump, blaming the Organization of the Petroleum Exporting Countries for artificially high prices. His comment came at the close of a meeting of members of the joint OPEC and non-OPEC ministerial monitoring committee in Saudi Arabia, who said they were happy to stick with a 2016 deal to limit global oil production.
Read: Trump isnt first president to rail about oil prices. They didnt have much luck, either
Responding to Trumps tweet at that meeting, Saudi energy minister Khalid al-Falih said there was not such a thing as artificial prices, according to Bloomberg. Also surfacing last week were suggestions that Saudi Arabia would like to see oil prices at $80 or even $100 a barrel.
While the market is likely to keep an eye on further comments from the White House on oil, U.S. supply issues may swing into focus for traders. Fridays data from Baker Hughes
BHGE, +0.83%
showed that the number of active U.S. rigs drilling for oil, a key metric of activity in the sector, rose for a third straight week.
Read: Global oil supply surplus may soon become a shortage
As well, oil was taking a step back as the dollar
DXY, +0.38%
climbed on Monday, after the yield on the 10-year U.S. Treasury note
TMUBMUSD10Y, +1.04%
inched closer to 3%. Yield gains have come amid rising inflation expectations, and higher inflation could pressure the Federal Reserve to speed up its pace of interest-rate increases, something thats normally dollar supportive.
Although Trumps tweet may have encouraged profit-taking, it will not have a long-lasting effect. What OPEC should be worried about is how higher oil prices will impact inflation and thus, interest rates, said Hussein Sayed, chief market strategist at FXTM, in a note to clients.
He said a steep rise in prices would add further pressure on global economy which is already showing signs of weakness. Thats what could put a ceiling on oil prices, said Sayed.
Elsewhere, May gasoline
RBK8, -0.37%
slipped 0.5% to $2.084 a gallon, while May heating oil
HOK8, -0.42%
fell 0.6% to $2.110 a gallon.
May natural gas
NGK18, -0.11%
slipped 0.1% to $2.736 per million British thermal units.
Related Topics Futures Commodities Markets Commodity Futures Trading Commission Oil
Quote References CLM8 -0.39 -0.57% LCOM8 -0.27 -0.36% BHGE +0.28 +0.83% DXY +0.34 +0.38% TMUBMUSD10Y +0.03 +1.04% RBK8 -0.01 -0.37% HOK8 -0.01 -0.42% NGK18 +0.00 -0.11% Show all references
MarketWatch Partner Center
Most Popular
I paid off my wifes student loans then she filed for divorce after two years of marriage
The latest victims of the Amazon effect: The Kardashians
Sean Hannity linked to property empire aided by foreclosures, HUD: report
Stock-market investors are freaking out about the bond marketbut should they be?
Meet the tech founders building the anti-smartphone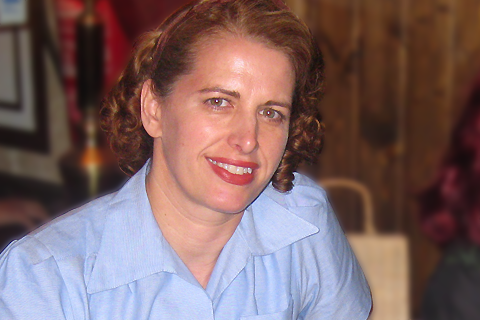 Barbara Kollmeyer
Barbara Kollmeyer is an editor for MarketWatch in Madrid. Follow her on Twitter @bkollmeyer.
$(function() { if (window.MutationObserver) { // arrive breaks if MutationObserver not supported by browser $("#dianomiRightRail").arrive(".dianomiContent", function () { $("#dianomiRightRail").unbindArrive();