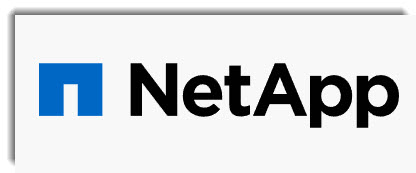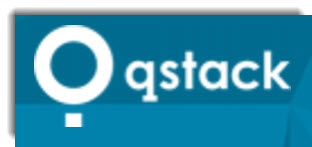 Quick Take
NetApp (NTAP) announced that it has acquired Greenqloud, the cloud management startup based in Iceland for an undisclosed amount.
Greenqloud is an enterprise-scale cloud management and service startup that has developed large scale provisioning software it calls Qstack.
Through the acquisition, NetApp will incorporate Greenqlouds Cloud management platform into its hybrid cloud data services system.
Target Company
Reykjavik, Iceland-based Greenqloud was founded in 2010, has focused its development on software for the Cloud Management Platform [CMP] market that works with large clients and partners such as Intel (INTC) and Hewlett-Packard Enterprise (HPE).
Management is headed by Co-Founder and CTO Tryggvi Larusson and Co-founder and COO Eirikur [Eiki] Hrafnsson. Prior to founding Greenqloud, Larusson was chairman and CTO of Idega software, and Hrafnsson was founding board member of Clean Tech Iceland.
Below is a brief overview video about Greenqloud:
Prior to its acquisition, Greenqloud raised $4 million in two rounds from four investors, including Keel Investments, Kelly Ireland, Novator and Technology Development Fund.
Greenqlouds primary offering is its cloud management platform, Qstack.
Significant features of Qstack include:
Application orchestration: Manage any container-based workload or microservices & support DevOps in deploying continuous development and continuous integration applications and workloads.
Native Hybrid: Enable the extension of a private cloud into any external Qstack powered cloud or AWS EC2 public cloud environment & allow users to decide where to place workloads based on cost, availability, security or other technical requirements.
Future Proof: Continuous development ensures that Qstack users have access to the latest cloud technology offerings right at their fingertips directly from the Qstack UI.
Cost-effective: Maximum cost effectiveness is ensured by allowing optimal dispersion of workloads and data, with a single point of control for compliance, usability, and accountability.
No Vendor Lock-in: Qsta ck is hardware & hypervisor agnostic allowing users to leverage existing hypervisor platforms, and existing infrastructure and licensing investments.
Manage Any Workload: Qstack can run any virtualizable OS, while addressing mixed workloads and HPC with bare metal provisioning and container support.
Unlimited Scalability: Thousands of physical servers can be administered in geographically distributed data centres with Qstack and managed from its self-service portal or API tools. Its native hybrid capabilities enable you to expand resource availability into public clouds without compromising the private infrastructure.
(Source: Greenqloud/Qstack)
Acquisition Terms and Rationale
After the acquisition, the Co-founder and COO of Greenqloud, Eirikur (Eiki) Hrafnsson will become technical director of NetApp and will be based in Seattle.
The financial details of NetApp's acquisition weren't disclosed. NetApp did not file an 8-K that would have been required if the transaction had been a material amount, nor did it provide any change in forwarding financial guidance, so the transaction appears to be a non-material financial event.
NetApp, the Sunnyvale-based storage and data management company, is #468 on the 2017 Fortune 500 list. The company is still experiencing positive growth; it just reported 2 percent overall revenue growth, and its all-flash array business grew 95 percent year-over-year.
Through the acquisition of Greenqloud at the start of Q2 2017, NetApp hopes to devote more effort to enhancing its hybrid cloud data services.
CEO of NetApp George Kurian said of the deal,
Acquiring Greenqloud provides NetApp with unique technology, scalable architecture and expertise will accelerate NetApp's leadership in providing hybrid cloud data services. Greenqloud has extensive experience building and running large scale cloud services that will augment our team and accelerate our leadership in hybrid cloud data services.
The acquisition will build out NetApps cloud provisioning capabilities and potentially accelerate its growth among large enterprises since Greenqloud technology is complementary to NetApps cloud and data service.
As NetApp prepares for its entry into the hyper-converged infrastructure market later this year, acquisitions such as Greenqloud will help support that capability rollout.
I write about M&A deals, public company investments in technology startups, and IPOs. Click the Follow button next to my name at the top or bottom of this article if you want to receive future articles automatically.
Disclosure: I/we have no positions in any stocks mentioned, and no plans to initiate any positions within the next 72 hours.
I wrote this article myself, and it expresses my own opinions. I am not receiving compensation for it (other than from Seeking Alpha). I have no business relationship with any company whose stock is mentioned in this article.
About this article:ExpandAuthor payment: $35 + $0.01/page view. Authors of PRO articles receive a minimum guaranteed payment of $150-500.Tagged: Investing Ideas, Quick Picks & Lists, Technology, Data Storage DevicesWant to share your opinion on this article? Add a comment.Disagree with this article? Submit your own.To report a factual error in this article, click here