Marathon Oil (MRO), which has been struggling with quarterly losses, will likely become profitable in the coming quarters as it ramps up volumes from its four US onshore assets and benefits from improvement in oil prices.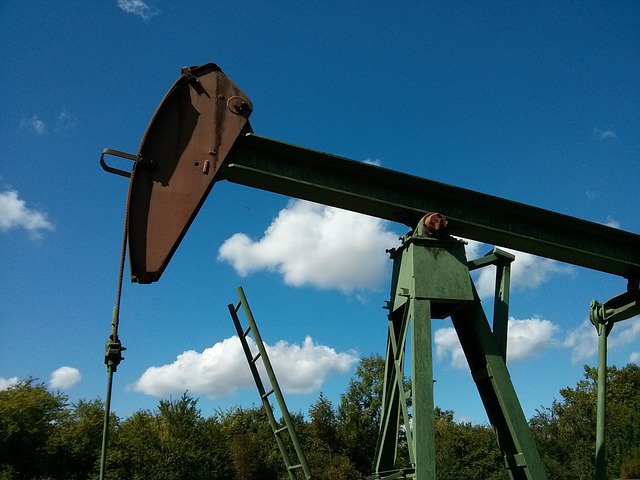 Quarterly losses
A number of oil producers, such as ConocoPhillips (COP), Apache Corp. (APA) and Occidental Petroleum (OXY), have posted quarterly profits in 2017, thanks in large part to the improvement in commodity prices. The price of the US benchmark WTI crude averaged a little over $49 a barrel in the first nine months of this year, up from $43.41 in FY-2016. But Marathon Oil is still struggling with losses.
In the third quarter, Marathon Oil reported a net loss of $68 million, or $0.08 per share, after excluding the impact of one-time items. In the first nine months of this year, the company has lost $270 million, or $0.31 per share, on an adjusted basis.
However, Marathon Oil has also made a lot of progress in 2017. Although earnings have remained in the red, its losses have shrunk considerably from $610 million in the first nine months of last year. The latest quarterly loss also was also 30% lower than the year-ago level.
Reducing debt
Moreover, Marathon Oil has managed to improve its financial health by reducing its debt. At the end of the third quarter, the company carried a long-term debt of $6.49 billion and cash reserves of $1.80 billion, which translates into a net debt of $4.69 billion. A year ago, the company's net debt stood at $5.33 billion. MRO carries a net debt ratio of 28.5%, which is one of the lowest among large-cap oil producers.
Furthermore, Marathon Oil's long-term debt comes with a great maturity profile. I believe the company has done an excellent job of managing the maturities. Earlier in July, it issued $1 billion of 4.4% senior unsecured notes that will mature 10 years later in 2027. It then used those proceeds, as well as some of its cash reserves, to repay $682 million 6.0% notes due in 2017, $854 million 5.9% notes due in 2018, and $228 million 7.5% notes due in 2019. Consequently, the company now has no significant near-term maturities.
Improving cash flows and production profile
Although Marathon Oil has reported quarterly losses, it has generated strong levels of cash flows, enough to fully fund its investments. The company's latest 10-Q filing shows that it generated $1.49 billion of net cash flow from operations in the first nine months of this year. This easily covered capital expenditure (PP&E additions) of $1.31 billion, leading to free cash flows of $182 million. That's markedly better than last year when the company's free cash flows were negative $423 million. On top of this, the current year's free cash flows also covered dividends of $128 million. Consequently, the company has ended the first nine months with $54 million of cash flows in excess of capital expenditure and dividends. That's considerably better than last year when it faced a cash flow shortfall of $542 million.
On top of this, Marathon Oil has done an impressive job of high-grading its portfolio by increasing its exposure to low-risk, high-return US shale plays while exiting from less-lucrative regions, without damaging its financial health. The company has exited from the high-cost Canadian oil sands and Wyoming businesses while increasing its focus on three high-return onshore assets in the US – Eagle Ford shale, Oklahoma Resource Basins, and Bakken formation – and expanding its footprint in the Permian Basin. The Permian Basin is the premier US shale play. Until last year, Marathon Oil did not have meaningful operations in the region, but following some major acquisitions, the company is now producing around 9,000 boe per day (3Q17 production) from Permian Basin's Northern Delaware region.
For these reasons, I believe that although Marathon Oil has consistently reported quarterly losses in 2017, its performance hasn't been all that bad. More importantly, the company's future outlook is looking great.
Profitability ahead
That's because Marathon Oil, like all of its peers, is going to benefit from the improvement in commodity prices. The price of the US benchmark WTI crude was hovering near $58 a barrel at the time of this writing, its highest level in two years and 18.4% higher than the 9M-2017 average. The recent push to $58 has been driven by disruptions on the 590,000 barrels per day Keystone pipeline. The line's operator TransCanada (TRP) has said that it will temporarily cut shipments by 85% or more through the end of this month following a spill in South Dakota. Although the latest rally might be temporary, prices could still continue to remain above $50 a barrel in the future due to the declining inventory levels in OECD nations, support from OPEC which will likely extend the production freeze agreement, and a slowdown in US production growth. The improvement in price levels should have a positive impact on Marathon Oil's earnings and cash flows.
Meanwhile, Marathon Oil is also ramping up its oil volumes. This puts it in an even better position to capitalize on oil price recovery. In the third quarter, for instance, the company produced 371,000 boe per day from continuing operations (excluding Libya), showing a gain of 7.85% from the year-ago quarter. For the full fiscal year, the company has said that its production will climb 8.56% from 327,000 boe per day last year to 355,000 boe per day in 2017, after adjusting for asset sales.
The key takeaway here is that the production growth is being fueled by the company's high-margin US operations at Eagle Ford shale, ORB, the Bakken formation and Northern Delaware Basin. In the third quarter, the company registered a slight drop in production from international markets but that was completely offset by the 13.4% increase in volumes from the US operations.
Moving forward, Marathon Oil will likely continue growing its production from the US resource plays. For the fourth quarter, the company expects to produce between 255,000 and 265,000 boe per day from the US, which would reflect 25% to 30% year-over-year growth in production from the US resource plays. That will push the company's production from ongoing operations (ex. Libya) to the range of 375,000 to 395,000 boe per day. I think crossing the 390,000 boe per day mark will be a big achievement for Marathon Oil since this would show that the company has replaced the high-cost Canadian oil sands with high-margin US onshore oil. Remember, last year, the company's total production (ex. Libya) clocked in at 390,000 boe per day, including 48,000 boe per day associated with the Oil Sands Mining segment.
Beyond Q4-2017, I believe Marathon Oil will continue to deliver strong production growth from the US onshore assets. That's because the company will likely continue to spend heavily to develop the US resource plays. Note that Marathon Oil hasn't given a CapEx or production guidance for 2018, but it has previously said that it expects to grow its total production (adjusted basis) at an average of 10% to 12% per year, driven by 18% to 22% growth from the US resource plays, through 2021. I believe the company's 2018 target will be in line with this forecast. The company also reminded investors in a recent presentation that it will allocate more than 95% of this year's capital towards the US resource plays, and in the future, this will become the "new normal." That's a big jump from 2013-15 when these assets got roughly 70% of the annual budget.
The contribution of US resource plays has already grown substantially. Until 2014, these assets accounted for less than half of the company's total production. In the third quarter of this year, they represented more than 60% of Marathon Oil's total production from continuing operations. In the coming quarters, these assets will make an even larger impact on the company's production mix. That should have a positive impact on the company's earnings, considering that the US resource business is a high-margin/low-cost operation. In fact, by focusing on just the four US onshore assets, its US production costs have already fallen ~8% from Q2-2017 to record lows of just $5.38 per boe in Q3-2017.
Strong growth from the US in an oil price environment of more than $50 a barrel will not only fuel cash flow growth but also earnings growth. That may push Marathon Oil to profitability in 2018.
Conclusion
Marathon Oil's stock has tumbled 14% this year and has actually slightly outperformed its exploration and production peers, as measured by the SPDR S&P Oil & Gas E&P ETF (XOP), whose shares have fallen by 15% in the same period, even though it has reported quarterly losses. I believe Mr. Market has rewarded the company because it has generated solid cash flows and reduced its debt. Moving forward, the stock will likely recover as the company posts improvement in earnings and becomes profitable. The company's shares are attractively priced, currently trading 5.45x EV/EBITDA (2018e.). This makes Marathon Oil one of the cheapest stocks among large-cap E&P companies. I believe this might be a good time to buy this stock.
Note from author: Thank you for reading. If you like this article, then please follow me by clicking the "Follow" link at the top of this page.
Disclosure: I/we have no positions in any stocks mentioned, and no plans to initiate any positions within the next 72 hours.
I wrote this article myself, and it expresses my own opinions. I am not receiving compensation for it (other than from Seeking Alpha). I have no business relationship with any company whose stock is mentioned in this article.
About this article:ExpandAuthor payment: $35 + $0.01/page view. Authors of PRO articles receive a minimum guaranteed payment of $150-500.Tagged: Investing Ideas, Long Ideas, Basic Materials, Oil & Gas Drilling & ExplorationWant to share your opinion on this article? Add a comment.Disagree with this article? Submit your own.To report a factual error in this article, click here