Beaten-up retailer Macy's Inc (NYSE:M) stock has been on a tear since the company reported middle-of-the-road third-quarter earnings.
While revenues and comparable sales fell more than expected, earnings topped expectations as margins continued to show signs of stabilizing. Plus, the full-year sales and profit guides were affirmed.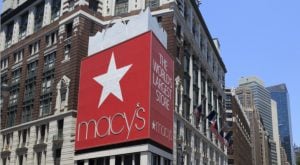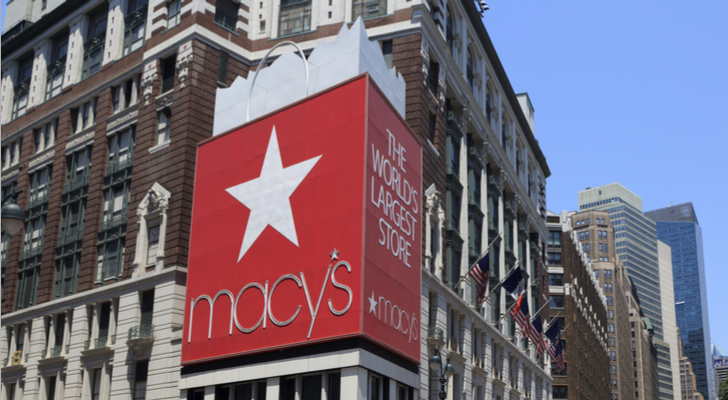 Source: Shutterstock
Affirmation of the full-year guide was critical for this stock. Macy's stock had sold off from $21 to $17.50 in the days leading up to the report. Clearly, investors believed a guide cut would accompany worse-than-expected sales growth.
But margin stabilization is off-setting comparable sales declines. The guide didn't get cut. Macy's stock roared higher.
Is it time to go bottom-fishing with this name?
I think so.
Here's why.
Big Holiday Season Good for Macy's Stock
For a while, I have maintained the thesis that brick-and-mortar retail isn't dying; it's just shrinking. People still like to shop in-store for many different things. They just also now have the option to shop online, and that is eating market share. But this doesn't mean a wipe-out of brick-and-mortar retail is coming; rather, just a resizing of the brick-and-mortar retail landscape.
A deep-dive into the US Advance Monthly Retail Sales reports reveals that this shrinking may be close to over. In other words, department store sales are showing signs of bottoming.
Sales on a trailing 3-month basis at department stores in October were down just 0.1%. This continues what has been a year-long trend of improvement in this metric. At the beginning of the year, trailing 3-month sales at department stores were down 6.2%. Over the next several months, declines moderated by several basis points each month. Now, declines have been under 1% for two consecutive months.
This is very rare for department store sales. Sales growth on a trailing 3-month basis at department stores has hovered around down 3% to down 7% for the past 18 months. The last time department store sales growth hovered around the flat-line like it does today was in early 2015.
Does this mean a bottom is near? Perhaps.
It's also bullish to see this improvement continue into the holiday shopping period. It makes me think that department stores may surprise this holiday season with sales growth numbers. That is a good thing for Macy's stock.
Macy's Comparable Sales Declines Are Moderating
This improvement in the department store retail landscape is reflected in Macy's numbers.
Next Page
Although comparable sales fell 100 basis points more than expected in the third quarter, Macy's long-term trend indicates that comparable sales growth trends are improving. The full-year guide calls for comps to fall 2.5% this year. That is notably better than last year's 2.9% decline.
In fact, it looks like comparable sales declines at Macy's are finally starting to moderate. Comparable sales fell 2.5% in fiscal 2015, 2.9% in fiscal 2016, and 4.6% in the first quarter of this year. A 2.5% decline this year would illustrate sequential improvement in comps for the first time in a long while.
Macy's Stock Margins Are Stabilizing
While comparable sales declines are starting to moderate, Macy's margins are also starting to stabilize.
Operating margins actually improved 30 basis points last quarter. That is huge because the trend for many quarters has been margin compression. Operating margins compressed 90 basis points in Q2 and 70 basis points in Q1. In fiscal 2016, operating margins fell 130 basis points, and that followed up a 170-basis-point decline in fiscal 2015.
The last time margins expanded was in 2014, when they grew 40 basis points.
What we are seeing, then, is that margins are stabilizing and actually growing for the first time since 2014.
Bottom Line on Macy's Stock
With department store sales improving into the holiday season, Macy's comparable sales growth inflecting upward, and margins finally improving, it looks now might be the time to go bottom-fishing with Macy's stock.
As of this writing, Luke Lango did not hold a position in any of the aforementioned securities.