Cerus Corporation (CERS) is a $271 million market cap company focused on blood transfusion products. The company has viable products and anticipates it's increasing sales of platelet products is removing some previous sales ramp uncertainty. By expanding its supply agreement with the French National Blood Service, EFS, and the American Red Cross (plus increased funding from BARDA), Cerus is seeing positive signs for INTERCEPT Platelet systems demand. The company markets its systems in the U.S., Europe, and Middle East. With a global market of over $12 billion per year, the platelet replacement market is certainly substantial. The blood preparation market is expected to reach a whopping $64 billion by 2024. The company is also collaborating with Central California Blood Center to manufacture pathogen-reduced cryoprecipitate as a novel biologic, and is advancing its INTERCEPT red cell commercial development program including a planned FDA submission.
The company is ov ercoming obstacles faced by many players in the platelet manufacturing market space, including various shortages in production components and challenges in its commercial rollout. In contrast to the majority of blood components, which can be frozen, blood platelets are required to be stored at ambient temperature to be active and work properly. Unfortunately, these temperatures and conditions are ideal for the growth of bacteria. Incidence of bacterial contamination is believed to be significant, and is higher than the risk of viral contamination, which are also serious. Experts report infection can be the cause of medical complications and mortality, much of which may go unreported because of the presence of the patients underlying illness. Increasing geriatric population and rising prevalence of chronic diseases such as diabetes and glomerulonephritis will increase these markets (with a CAGR of 4.4%), as well as the severity risk for safe transfusion. Safety in blood tr ansfusion is a primary concern for CERS, as they try to meet several unmet or under-met needs in this market space. The nucleic acid targeting mechanism of action of Cerus' INTERCEPT treatment inactivates pathogens (as reported at ISBT 2017) such as Hepatitis B and C, HIV, West Nile Virus and bacteria, as well as emerging hazards such as chikungunya, malaria and dengue.
In January 2017, CERS expanded contracts with EFS in France for the INTERCEPT Blood System. The Ministry of Health, in accordance with the French National Agency for Medicines and Health Products Safety, informed EFS that the INTERCEPT Platelet system should be deployed for mitigation of bacterial infection transmitted via transfusion. The contracts cover INTERCEPT Platelet kit supply and purchase of Illuminators to help support market expansion into new regions. Strong Bio regards the INTERCEPT system as a potentially revolutionary new standard of care, and is therefore in support of a watchlist position for CERS, with emphasis on near-term future product sales trends. The company estimates approximately 10% of the annual platelet production in France is treated with the INTERCEPT system, enabling significant potential market space growth, given EFS produces approximately 330,000 units of platelets annually. CERS is ramping up production of INTERCEPT Platelet kits to mee t demand.
INTERCEPT red blood cell (RBC) system development, currently in phase 3 clinical development for acute anemia in cardiovascular surgery patients, is ongoing under contract with Biomedical Advanced Research and Development Authority (BARDA), part of the U.S. Department of Health and Human Services Office of the Assistant Secretary for Preparedness and Response. $46 million in options were exercised in May 2017 to bring a total allocation of $88.4 million to be used by Cerus to fund two of three expected phase 3 studies for future PMA submission to FDA. The funds will also be used to support a clinical study in U.K. to examine the efficacy and safety of INTERCEPT red blood cells in patients undergoing exchange transfusion for sickle cell disease, and for some manufacturing scale-up expenses. This five-year contract will fund up to $186 million subject to funding of additional contract options. The deal provides non-dilutive funding to support a comprehensive d evelopment program for the pathogen reduction of RBC components in the U.S. Previously allocated funds are already supporting a Phase III trial to assess the safety and efficacy of INTERCEPT RBCs compared to RBCs at risk for Zika viral infection. Risks for infection following blood transfusion are significant, with as many as 3 in 100,000 patients at risk for developing some form of hepatitis or HIV.
To further advance its blood product market presence, Cerus is collaborating with Central California Blood Center who will manufacture pathogen-reduced cryoprecipitate often used for trauma. This is a blood product derived from plasma that contains coagulation factors, fibrinogen, vWF, and fibronectin used for bleeding control. Current cryo products are limited in post-thaw shelf-life. Efforts by the company to mitigate this unmet need by expanding INTERCEPT treated plasma post-thaw shelf life to 5 days addresses the issue of hospital waste. The company estimates sales of this product will exceed INTERCEPT Platelet sales in the U.S.
Product revenue for 2Q 2017 was $9.5 million, up 3% from 2Q 2016. Gross margins on product revenue for 2Q 2017 were 54%, up from 46% same period 2016. The company reported increased sales of INTERCEPT platelet kits in both our European and U.S. markets for first 6 months 2017. Total operating expenses for 2Q 2017 were $23.0 million, com pared to $21.0 million for 2Q 2016. Net loss for Q2 2017 was $17.1 million, or $0.16 per diluted share, compared to a net loss of $18.2 million, or $0.18 per diluted share, Q2 2016. At end Q2 2017 CERS cash and cash equivalents and short-term investments were $50.9 million. The company recently secured some non-dilutive funding, by entering into $40 million amended growth capital agreement with Oxford Finance, LLC, with reasonable short to mid-term interest only payment requirements. The company raised an immediate $30 million (after paying back a previous $17 million balance, leaving $13 million) and has an option to borrow $10 million more. The company plans to execute its commercial growth strategy and clinical programs with the money.
Overall the company is addressing some blood transfusion needs and is valued at a fairly attractive price by the market. It will be worth an investor's patience to monitor its phase 3 clinical trials for the RBC program, but there is already supportive evidence that it has a relatively high chance of success. Typically companies will not attempt to take on long-term debt if they do not think that they are succeeding in their commercial plan. Given the company's financing deal with BARDA, the INTERCEPT RBC phase 3 studies will probably not have to be funded with dilutive consequences to shareholders. In addition, the INTERCEPT platelet system sales are slowly gaining traction and serves a legitimate growing need in the market space. Strong Bio will examine opportunities for initial position just below its current range of $2.50 per share. Yahoo 3 analyst consensus target is $6.30 per share, so intercepting some shares could score you a pick-6 (in reference to the title) if you have a few years to let this develop.
Risks for investing in company may still include dilution, but the company seems to be very good at steering around dilution when possible. That is a sign of very good management. There are risks its products will not expeditiously gain traction in the market, and that it's pipeline will not gain FDA approval. The stock seems to be out of favor in terms of market sentiment, and sometimes emerging biotechnology companies are slow to gain traction even when trending positive. But that is typically when contrarians like to buy. Even though the company is generating increasing sales, it is still operating at a net loss. But given the reward to risk ratio relative to other biotechnology speculative stocks, the company has several positives that are too positive to ignore.
Disclosure: I/we have no positions in any stocks mentioned, and no plans to initiate any positions within the next 72 hours.
I wrote this article myself, and it expresses my own opinions. I am not receiving compensation for it (other than from Seeking Alpha). I have no business relationship with any company whose stock is mentioned in this article.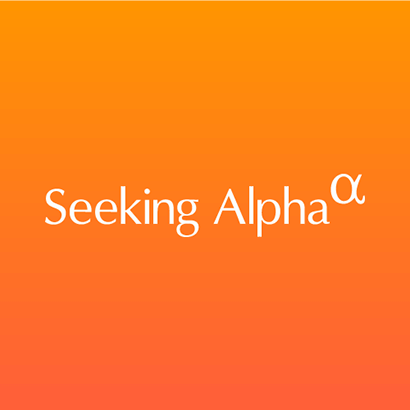 About this article:ExpandAuthor payment: $35 + $0.01/page view. Authors of PRO articles receive a minimum guaranteed payment of $150-500.Tagged: Investing Ideas, Long Ideas, Healthcare, BiotechnologyWant to share your opinion on this article? Add a comment.Disagree with this article? Submit your own.To report a factual error in this article, click here