Since bottoming in April, General Electric (GE) rose 20 percent and continued that uptrend when it announced it will merge GE Transportation with Wabtec (WAB). The deal gives GE a $2.9 billion cash infusion and voting majority ownership in the combined company. Even though asset sales are a natural progression in restructuring the firm, this particular deal is better than that for the beaten down conglomerate.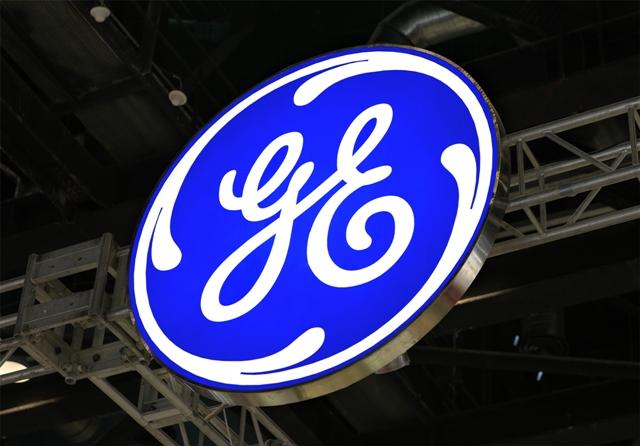 GEs debt/equity of around 2.2 times is not terribly concerning, so the $2.9 billion cash from the deal and controlling interest, through a 50.1 percent ownership interest, will not excite investors that much. That translates to 40.2 percent ownership in the spinoff and 9.9 percent retained by GE.

Source: Wabtec Corporation
But its unit merger is a positive development because it allows GE management to focus on its core competencies. As previously posted, the medical and aviation units have the highest potential for leading GEs turnaround. GE gets Wabtecs expertise in rail, along with its know-how in software and services related to transportation. This will result in higher profits and growth ahead for the unit.
GE stock since April, 2018: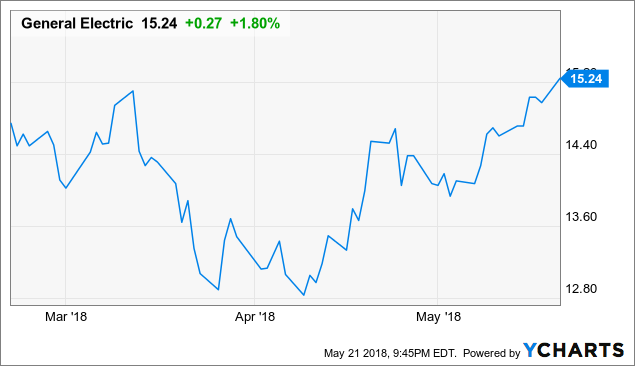 GE data by YCharts
GEs deal with Wabtec is mutually beneficial. Instead of selling the transportation unit in its entirety, the entity, if it operates more profitably together, will bring in more of the much-needed cash for GE. In addition, GE shareholders get some stock in a merged company that will benefit from the cyclical upside.
Strategically, GE investors may consider buying more GE stock to participate in the merger along with buying shares in the combined firm. The new management team is very likely to run the transportation unit with success. Why? Wabtecs Freight and Transit Components will combine with GE Transportations Locomotive Manufacturing. The unit will have access to electronics and digital technologies, positioning its trains to embrace autonomous operations. The companies anticipate operating synergies will cut costs by $250 million, creating a total tax benefit of $1.1 billion.
Double-Digit Growth
Wabtec forecasts the merged unit with GE Transportation will grow revenue / adjusted EBITDA in the double-digit range through to next year. The sector is currently in a trough but the company already has a major backlog tailwind. There is $18 billion in backlog orders, with $3.6 billion in orders accumulating in the last two quarters alone. The merger also creates a substantial $1.1 billion in tax benefits, creating the bulk of the cash flow.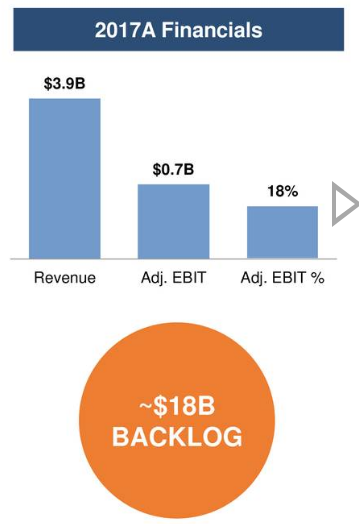 Source: Wabtec
45 percent of GE Transportations revenue comes from equipment, while 48 percent of revenue comes from services. Even with 70 percent of the installed base under a service contract, facilitating cash flow projections, the unit constrained GE through its the capital-intensive nature. Spinning off the unit now may prove well-timed. Since over 11,000 locomotives are due for an upgrade, it will drive near-term growth: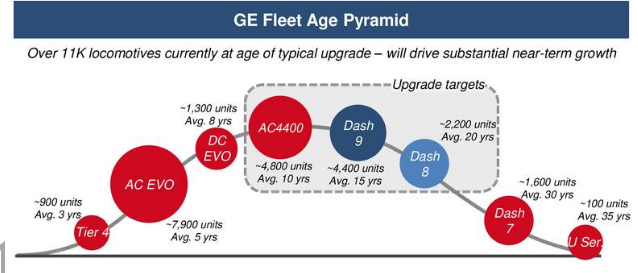 Source: Wabtec
The uptick in demand does not show up in the historical revenue in GE Transportation:

Source: Wabtec
The double-digit prediction is 3 years away, so there is no guarantee the merged unit will meet this forecast. That uncertainty could hurt the share price when the stock trades on the market. Yet, locomotive deliveries are picking up and the modernization growth, driven by the large backlog, suggests the CAGR forecast is reasonable, if not conservative.
GE Valuation and Takeaway
Wall Streets $17.40 average price target on GE, based on 13 analysts, may prove too low. Investors may use the5-year DCF EBITDA Exit model, which values the company is equal to the future cash flows of the company, discounted back to present value. By assuming revenue does not even grow in the next five years but EBITDA as a percent of revenue increases from 11 percent to 15.5 percent in FY 2022, GEs fair value is $20 a share:

Source: finbox.io (click on the link to change revenue growth assumptions)
Fair value range with GE stock at $15:

Source: finbox.io
In the quarters ahead, a boost in revenue from GEs core businesses would lessen the risks of a dividend cut. Besides, everyone likes a turnaround story and if GE meets or exceeds its $15 billion cash flow forecast, the company will have a four-fold in dividend coverage annually.
Please [+]Follow me for value stocks on sale. Click on my name next to my avatar at the top of the article to get SA Stock Talks streamed on your People tab.
Disclosure: I/we have no positions in any stocks mentioned, and no plans to initiate any positions within the next 72 hours.
I wrote this article myself, and it expresses my own opinions. I am not receiving compensation for it (other than from Seeking Alpha). I have no business relationship with any company whose stock is mentioned in this article.