Ford (NYSE:F) announced August 2017 U.S. vehicle sales of nearly 210K, down 2.1% from the same month in 2016. Despite this decrease, it exceeded the 6.4% estimate from Edmunds. For the year, Ford has sold approximately 1.7 million vehicles, which is a 4.1% decline compared to 2016. These metrics are largely consistent with the overall auto industry which saw a 2% decrease in August compared to 2016, which puts the industry on pace to reach 16.3 million sales for the year compared to 2016s record year of 17.6 million. Fords decrease in August sales is largely due to a 9% decrease in car and 11% decrease in SUV sales, partially offset by a 9% increase in trucks. Overall, retail decreased slightly higher than recent months, 2.7% compared to only 1% in July, while fleet remained surprisingly steady at only a 0.2% decline.
The shift from cars to SUVs and trucks is a continued positive trend for Ford largely due to the success of the F-Series trucks (up 9.2% YTD) an d increasing popularity of SUVs – Explorer (up 5.5% YTD) and Edge (up 0.5% YTD). It is continuing to sell the right mix of vehicles in the U.S. which further pushed up average transaction price up $1,300 compared to the industry average of only $140. This shows that Ford isnt just taking advantage of cars being loaded with more safety features and connectivity options, but it is perfectly positioned to take advantage of the consumer shift away from cars to larger vehicles. The largest contributor to this was the Ford F-Series Super Duty pickup which represented 53% of the retail sales mix and contributed a $45,600 per truck price tag, which was a $3,400 increase from August 2016. Additionally, the Ford Explorer and Edge continued to fuel an impressive year-to-date through August for the Ford brand SUV segment.
With the fleet sales being largely a non-story this month, the new story is the impact of Hurricane Harvey. Some estimates indicate that up to 50,000 new vehicles shipped could have been delayed as an impact of the storm, but the automakers are expected to make it up and then some in the remainder of the year. Houston is in the top 10 largest cities in the United States and has a very high car ownership rate. Early predictions estimate that up to 500,000 vehicles could have been lost in the storm, which is more than the number of cars the Houston market averages in one year. Ford has performed particularly well in Houston and has the largest market share at 18%. This should help alleviate rising inventory levels that have been very concerning. Fords car inventory finished August at 630,801 vehicles, or 81-day supply, which is up from 616,824 vehicles, or 77 days, in July. Despite this increase, it is still down from a year ago where inventory stood at 639,967 vehicles, or 78 day supply.
Looking outside of the U.S., Ford posted a 7% decrease in July sales to increase its sales in China to over 622K vehicles. While it has been a mostly disappointing start to 2017 with year-to-date sales down 7% compared to the same period in 2016, there is some optimism after Junes report. Junes success was mainly driven by increases in the car segment – the Escort increased 30%, Mondeo 28%, and Taurus 11%. Unfortunately, the pace slowed disappointingly in the first five months of 2017. However, the one bright spot is the company saw similar success with its SUVs in the U.S. The Ford Everest sales increased 82% year over year and the Lincoln branded SUVs (MKC, MKX, and Navigator) all saw double-digit increases for the month. Additionally, Ford recently announced plans to form a joint venture with Anhui Zotye Automobile Co. to create a new brand for fully electric vehicles. This comes as the Chinese government is trying to drastically reduce pol lution in major cities and those cities are offering incentives to push consumers toward electric vehicles. Currently, China accounts for 40% of the world's electric vehicle sales and this should give Ford access to Zotyes customers. Zotye reported a 56% increase through July this year to push its total sales to 56%. With the 50% joint venture, Ford will enter the market that General Motors (NYSE:GM) and Volkswagen (OTCPK:VLKAF) have already entered.
This continued slowing in 2017, in addition to other possible threats such as the overall health of the U.S. economy, further interest rate hikes and emergence of new competitors in the auto industry, is weighing heavily on investor sentiment. If there was an event or condition that forced the U.S. economy back into slowing growth territory or a global recession, it would definitely have a major impact on Ford. Furthermore, with further interest rate hikes announced, it is expected that the automotive market is hitting a peak domestically and may start to trend downwards. Additionally, with new companies working to produce technology-infused vehicles such as Tesla (NASDAQ:TSLA), Google (NASDAQ:GOOG) (NASDAQ:GOOGL) and Apple (NASDAQ:AAPL), it is important that Ford stays ahead of this curve and doesn't fall behind when it comes to the technology use in the vehicle.
Despite declining sales, Fords stock saw an increase after posting these numbers. The stock is trad ing just over $11 per share with a PE ratio of approximately 12 (both figures as of the beginning of 9/1/17); it appears to be undervalued compared to the current S&P 500 mean P/E ratio of 15.67. Given the low valuation and the company's dividend yield around 5%, I believe the stock is attractive at current prices. While the domestic auto sales are clearly peaking, Ford is perfectly positioned to increase its average transaction price with its larger vehicle offering including the F-Series, Edge, Flex and Explorer. Additionally, the stock should see some favorability as Houston recovers from Hurricane Harvey where it has a strong market share. With this low valuation and this favorability, I expect Ford to finish out 2017 ahead of competitors.
Given this low valuation and the long-term optimism with Ford, I'm extremely encouraged by the U.S. sales results. I'm excited about the company's future. With consumers purchasing more expensive vehicles, it will allow Ford to report stronger top-line and bottom-line growth going forward. Furthermore, I believe Ford has a strong product mix to take advantage of the growing market and will pay investors an above-5% dividend yield to own the stock.
Disclosure: I am/we are long AAPL.
I wrote this article myself, and it expresses my own opinions. I am not receiving compensation for it (other than from Seeking Alpha). I have no business relationship with any company whose stock is mentioned in this article.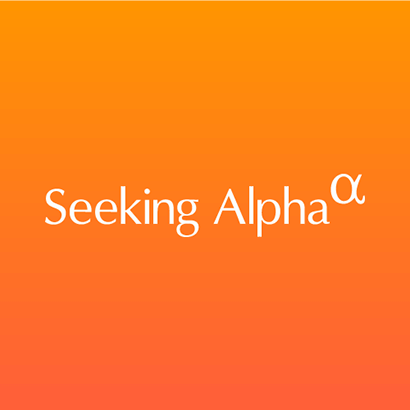 About this article:ExpandAuthor payment: $35 + $0.01/page view. Authors of PRO articles receive a minimum guaranteed payment of $150-500.Tagged: Investing Ideas, Long Ideas, Consumer Goods, Auto Manufacturers – MajorWant to share your opinion on this article? Add a comment.Disagree with this article? Submit your own.To report a factual error in this article, click here