Italian stock and bond prices finished lower Tuesday, weighing on the broader European equity bourses, as the countrys new prime minister outlined the coalition governments vision for the eurozones third-largest economy.
However, European tech stocks overall were pushed to a multiyear high, bolstered by gains for their Wall Street counterparts.
How markets performed
The Stoxx Europe 600 Index
SXXP, -0.31%
ended down by 0.3% at 386.89, as financial shares lost the most while tech shares climbed. On Monday, the benchmark rose 0.3% and marked its best finish in a week.
Pressure came from a slump in Italian stocks. The FTSE MIB index
I945, -1.18%
stumbled 1.2% to end at 21,750.15. Italian bond prices also fell, pushing the countrys 2-year bond yield
TMBMKIT-02Y, +27.17%
up by 28 basis points to 0.99%, according to Tradeweb. Yields rise when bond prices fall.
U.K. blue-chips declined as well, leaving the FTSE 100
UKX, -0.70%
down by 0.7% to 7,686.80. That index fell victim to a rise in the
GBPUSD, +0.6686%
which climbed following a better-than-expected report on British services-sector activity in May.
Germanys DAX 30 index
DAX, +0.13%
rose 0.1% to 12,787.13, paring an intraday rise of roughly 1%. Frances CAC 40 index
PX1, -0.22%
fell 0.2% to close at 5,494.88. Spains IBEX 35
IBEX, -0.66%
fell 0.7% at 9,686.40.
The euro
EURUSD, +0.2308%
rose to $1.1722 Tuesday following reports that the European Central Bank would use its June 14 policy meeting to discuss an exit from its quantitative-easing program. Late Monday, the shared currency bought $1.1699.
See: Why a bet against the dollar makes sense as trade-war fears fester
What drove markets
The Stoxx Europe 600 was dragged into the red as losses in Italian stocks accelerated. Investors started to ditch Italian equities as Giuseppe Conte, Italys new prime minister, outlined radical change from the countrys new coalition government.
Conte, in his first address to Italys senate said the governmentheld between the antiestablishment 5 Star Movement and the League partieswants to cut the countrys heavy debt load by fostering economic growth through welfare spending and cutting taxes. Italys debt exceeds roughly 130% of the countrys gross domestic product.
We want to reduce [debt] through the growth of our wealth, not with the austerity that has contributed to its rising, Conte said, according to Dow Jones Newswires.
A confidence vote on the new government, which was sworn in on Friday, was to be held in the Senate on Tuesday, while another vote was expected Wednesday in the lower house.
Italian stocks and bonds have been volatile in recent sessions as a previous governing agreement between the 5 Star Movement and the League parties crumbled last week, but a new deal revived the union.
Read: ECB cut back buying of Italian bonds in May, drawing Romes ire
Also check out: Not so fast on Italyexpect conflict and trouble within the new coalition
Meanwhile, European tech shares strengthened, sending the Stoxx Europe 600 Technology Index
FX8, +1.45%
up 1.5% to hit its highest since 2001, FactSet data showed. Semiconductor stocks were among top performers, with ASM International NV
ASM, +5.83%
ending up 5.8% and STMicroelectronics NV
STM, +4.33%
finishing up 4.3%.
The moves followed Mondays tech-fueled rally on Wall Street that left the Nasdaq Composite
COMP, +0.24%
at its first record close since March 12, buoyed in part by Apple Inc.
AAPL, +0.62%
The iPhone makers shares hit a new all-time high on Monday, the first day of the companys WWDC developer conference. Apple shares were gaining ground as European trading closed.
What strategists are saying
With regards to [Italys ] fiscal expansion in particular, the new governments problem is twofold, said Norbert Aul, a strategist at UBS, wrote in an early Tuesday research note. [O]n the one hand, Italy has undertaken the obligation to continue consolidating its fiscal position in order to satisfy the requirements of the Stability and Growth Pact and the Fiscal Compact; and, on the other, it also faces market constraints due to the high level of government debt, he said.
This means that well before the government is in a position to negotiate its fiscal plans with Brussels, there are limits to the fiscal expansion the market may be willing to allow the new government to undertake, Aul wrote.
Stock movers
Italian bank stocks finished lower, with investors concerned about their exposure to Italian government debt. UniCredit SpA
UCG, -3.56%
fell 3.6%, Intesa Sanpaolo SpA
ISP, -3.83%
gave up 3.8% and BPER Banca SpA
BPE, -3.40%
lost 3.4%.
Sticking with banks, Royal Bank of Scotland
RBS, -5.30%
RBS, -2.57%
shares dropped 5.3% to 拢2.66. Thats below the 拢2.71-a-share price at which the U.K. government late Monday sold shares as it unloaded another 7.7% stake in the lender. British taxpayers paid on average 拢5 per RBS share during a bailout 10 years ago.
Smurfit Kappa Group PLC shares
SK3, -6.89%
slid 6.4%, the biggest decliner on the Stoxx 600, as a Wednesday deadline approached for International Paper Co.
IP, +0.33%
to make a new buyout offer or walk away, an Irish takeover paneled had ruled in May. Last month, Smurfit rejected an 8.9 billion euro ($10.6 billion) takeover approach from IP.
EasyJet PLC
EZJ, -2.47%
fell 2.5% even after a ratings upgrade to hold from sell at Liberum. Meanwhile, Air France-KLM
AF, -4.97%
was dragged down 5%, with Bernstein Research saying problems are mounting for the airline, including competition in its core domestic market and a running battle with French unions. The Stoxx Europe 600 Travel & Leisure
SXTP, -0.66%
closed down by 0.7%.
Economic data
The final May readings on eurozone services activity came in at 53.8 from IHS Markit versus Aprils print of 53.9. The U.K.s services sector PMI was 54.0, higher than a FactSet consensus estimate at 53.1, and up from Aprils reading of 52.8.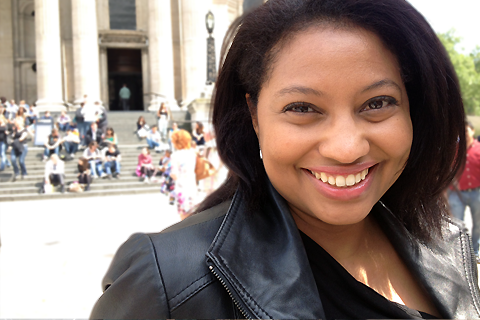 Carla Mozee
Carla Moz茅e is a reporter for MarketWatch, based in London. Follow her on Twitter @MWMozee.
We Want to Hear from You
Join the conversation
Comment
Related Topics European Markets Europe Investing Stocks European Central Bank
Quote References SXXP -1.22 -0.31% I945 -259.80 -1.18% TMBMKIT-02Y +0.21 +27.17% UKX -54.49 -0.70% GBPUSD +0.0089 +0.6686% DAX +16.38 +0.13% PX1 -11.96 -0.22% IBEX -63.90 -0.66% EURUSD +0.0027 +0.2308% FX8 +6.88 +1.45% ASM +2.98 +5.83% STM +0.88 +4.33% COMP +17.88 +0.24% AAPL +1.19 +0.62% UCG -0.52 -3.56% ISP -0.10 -3.83% BPE -0.15 -3.40% RBS -14.90 -5.30% SK3 -2.46 -6.89% IP +0.19 +0.33% EZJ -44.00 -2.47% AF -0.37 -4.97% SXTP -1.77 -0.66% Show all references
MarketWatch Partner Center
Most Popular
Reality check: what the average retiree spends a month
The stock market is headed into lots more stormy weather
Dow struggles for footing in the green, but Nasdaq sets fresh intraday peak
Why tech stocks give an insulating force field to this market
The fertility market is projected to reach over $30 billion by 2023
Community Guidelines FAQs
BACK TO TOP MarketWatch Site Index Topics Help Feedback Newsroom Roster Media Archive Premium Products Mobile Company Company Info Code of Conduct Corrections Advertising Media Kit Advertise Locally Reprints & Licensing Your Ad Choices Dow Jones Network WSJ.com Barron's Online BigCharts Virtual Stock Exchange Financial News London WSJ.com Small Business realtor.com Mansion Global
Copyright © 2018 MarketWatch, Inc. All rights reserved.
By using this site you agree to the Terms of Service, Privacy Policy, and Cookie Policy.
Intraday Data provided by SIX Financial Information and subject to terms of use. Historical and current end-of-day data provided by SIX Financial Information. All quotes are in local exchange time. Real-time last sale data for U.S. stock quotes reflect trades reported through Nasdaq only. Intraday data delayed at least 15 minutes or per exchange requirements.
Advanced Search
Stocks Columns Authors Topics
No results found
STOXX Europe 600 Index STOXX: SXXP 386.89 -1.22 (-0.31%)
| | |
| --- | --- |
| Volume | 0 |
| Open | 387.86 |
| High | 390.02 |
| Low | 386.89 |
| P/E Ratio | 0 |
| Div Yield | 0 |
| Market Cap | N/A |
FTSE MIB Index Italy: Milan: I945 21,750.15 -259.80 (-1.18%)
| | |
| --- | --- |
| Volume | 0 |
| Open | 21,945 |
| High | 22,195 |
| Low | 21,750 |
| P/E Ratio | 0 |
| Div Yield | 0 |
| Market Cap | N/A |
Italy 2 Year Government Bond Tullett Prebon: TMBMKIT-02Y 0.98% +0.21 (+27.17%)
| | |
| --- | --- |
| Volume | 0 |
| Open | 0.76% |
| High | 1.00% |
| Low | 0.76% |
| P/E Ratio | 0 |
| Div Yield | 0 |
| Market Cap | N/A |
FTSE 100 Index FTSE Indices: UKX 7,686.80 -54.49 (-0.70%)
| | |
| --- | --- |
| Volume | 0 |
| Open | 7,741 |
| High | 7,744 |
| Low | 7,687 |
| P/E Ratio | 0 |
| Div Yield | 0 |
| Market Cap | N/A |
British Pound Tullett Prebon: GBPUSD 1.3401 +0.0089 (+0.6686%)
| | |
| --- | --- |
| Volume | 0 |
| Open | 1.33 |
| High | 1.34 |
| Low | 1.33 |
| P/E Ratio | 0 |
| Div Yield | 0 |
| Market Cap | N/A |
DAX XETRA-ETF: DAX 12,787.13 +16.38 (+0.13%)
| | |
| --- | --- |
| Volume | 0 |
| Open | 12,766 |
| High | 12,925 |
| Low | 12,753 |
| P/E Ratio | 0 |
| Div Yield | 0 |
| Market Cap | N/A |
CAC 40 Index France: Euronext Paris: PX1 5,460.95 -11.96 (-0.22%)
| | |
| --- | --- |
| Volume | 0 |
| Open | 5,465 |
| High | 5,513 |
| Low | 5,461 |
| P/E Ratio | 0 |
| Div Yield | 0 |
| Market Cap | N/A |
IBEX 35 Index Spain: Madrid: IBEX 9,686.40 -63.90 (-0.66%)
| | |
| --- | --- |
| Volume | 183.4M |
| Open | 9,731 |
| High | 9,813 |
| Low | 9,686 |
| P/E Ratio | 0 |
| Div Yield | 0 |
| Market Cap | N/A |