Singapore's largest property developer, CapitaLand (OTCPK:CLLDY) (CATL.SI) had a pretty good 2017. Helped by improving conditions in Singapore and China, not to mention significant project openings, CapitaLand's local shares climbed 20% and the ADRs did even better.
Although these aren't the easiest shares to own, and it's not a simple company to model, I continue to believe the story and opportunity are worthwhile. CapitaLand management has shown repeatedly that they can successfully develop and manage properties and recycle capital into new value-creating projects. What's more, the company is a good play on the rising middle class in China, and to a lesser extent, Vietnam, India, and Indonesia. With the shares still about 10% to 15% undervalued, CapitaLand looks like a reasonable option for investors who want exposure to consumer-centric real estate in China and Southeast Asia.
Bad News First – CapitaLand Is Probably Not Well-Placed In Singapore Right Now
Although CapitaLand's management has shown above-average aptitude for understanding its markets and timing its acquisitions and divestments accordingly, the company seems to be on the wrong foot in Singapore now. Singapore's residential market is heating up again, but CapitaLand hasn't been acquiring land to develop new properties and the cupboard is almost bare. Given the time it takes to develop properties, CapitaLand doesn't have a lot of good options, and I believe management would rather take its lumps and miss a cycle (particularly with more-than-worthwhile opportunities elsewhere) than buy into projects with expected returns below the company's hurdle rate. Along similar lines, CapitaLand's exposure to Singapore's office market is not great and for largely the same reasons.
Where CapitaLand does have a lot of exposure in Singapore is in shopping malls, and that may not be such a good thing. Tenant sales improved throughout 2017 for CapitaLand in Singapore (from declines early in the year to small gains recently), but not by a lot and net property income remains lackluster. Singapore has more retail square footage coming into the market in 2018 and the Singaporean government is going to start rolling out a pilot program of parcel lockers that will make it easier for residents to take delivery (and return) of online goods.
At a minimum, this is going to put CapitaLand's management skills to the test. The Singapore mall business isn't a huge part of the asset base (less than 10%), but it still matters. CapitaLand's CapitaMalls has shown over and over again that it knows how to present its malls and shuffle its tenant mix to draw shoppers, but there's only so much that can do in a tougher macro environment.
China Continues To Offer Growth
CapitaLand opened a record amount of retail square footage in 2017, and most of that was in China, where the company is seeing mid-to-high teens growth in tenant sales and good growth in property income. While much has been made of the rise of online shopping in China, shoppers in China's Tier 1 and Tier 2 cities will still go to malls if those malls have what they want to buy and do – here again, CapitaLand's skill in understanding shoppers' behaviors and repositioning its properties accordingly pays off, as the company has been skewing more of it mall tenancy toward higher-end dining options that are bringing in good traffic.
CapitaLand has also seen several more of its flagship Raffles City mixed-use developments go active in China, with Hangzhou, Changning, and Shenzhen opening in 2017 and Chongqing still under development. Occupancy has been strong almost across the board, and CapitaLand has been benefiting from improving market conditions across its residential and retail projects.
Asset Recycling And Asset-Light Are Important Drivers
Two of the biggest drivers for CapitaLand for the future will be the company's ability to continue productive asset recycling and to pursue more asset-light projects. Asset recycling is essentially the process of identifying those properties where the company has basically made all of the improvements it can and/or where the market value has climbed to very attractive levels such that selling the property (or at least selling down the company's ownership stake) and redirecting that capital toward new development projects is the best use of capital. It's an essential step for property developers, as "asset hoarding" tends to drive down returns.
Management is targeting about S$3 billion a year in annual disposals, which is close to 10% of the value of the company's investment properties on the balance sheet. I believe that's a healthy level of activity, one that ensures that management is staying engaged in finding new growth opportunities and realizing the value in the properties they have developed.
On the asset recycling front, I'd note that the company recently sold 20 Chinese malls to a consortium led by China Vanke. At S$1.7 billion, CapitaLand got a good price in terms of the per-square meter value, not to mention the price tag was around 7% above the mid-year appraised value. Better still, the sale upgrades CapitaLand's remaining portfolio by taking out Tier 3 exposure (14 of the 20 malls are in Tier 3 cities) that the company doesn't really want anyway. In another example from earlier this year, CapitaLand sold Innov Tower (a Shanghai office building) at an exit cap rate of 3.9% and at a price almost 75% above what it paid when it reacquired a 100% stake back in 2012. At the same time, the company turned around and acquired the Guozheng Center (another Shanghai office building) at a low entry yield of 1.3%, but with just 23% occupancy (versus 99% for Innov). As CapitaLand stabilizes this property and drives occupancy toward 90% and above, it should see the yield approach 5%, even if the property's area isn't quite as attractive as that of the Innov Tower.
In addition to asset recycling, I look for CapitaLand to look for more opportunities to grow its asset-light businesses. Ascott is the largest operator of serviced residences in the world (fully-furnished apartments with amenities like room service, laundry, housekeeping and so on), and there is a huge opportunity for CapitaLand to expand beyond its owner-operator model to an asset-light operator model where CapitaLand contracts with property owners to provide those services under the Ascott banner. As this service model requires minimal capital (relative to owning the buildings, anyway), it is a great way for CapitaLand to grow its revenue/earnings and disproportionately boost its ROE.
Ascott isn't the only asset-light opportunity. As I said before, CapitaLand has a well-earned reputation for being an excellent mall/retail operator and that expertise can be leveraged through a management contract model where CapitaLand manages the property but doesn't take ownership. In addition to another ROE-boosting source of income, this model also gives CapitaLand the opportunity to leverage existing infrastructure and also participate in markets where property development is not so attractive or viable at present.
The Opportunity
CapitaLand is not lacking for opportunities. The company recently made its first entry into the German commercial property market (acquiring an office building in Frankfurt) and management has been looking to building upon the excellent growth it has seen in Vietnam by increasing its investments in residential property development and, maybe, launching a Raffles City project in Ho Chih Minh City. Management also invested S$300 million into Indonesia in September of 2017 (including a mixed-use development) and will likely be investing more in the years to come. The only area where I'm surprised CapitaLand isn't involved in yet (at least in a more meaningful way) is the Philippines, but that could change in the coming years.
CapitaLand has changed over the years, and about 75% of the company's asset base is now made up of stable income-producing properties. While that's great for generating stable cash flows for dividends (and reinvestment), it is harder to hit management's 8%-plus ROE target without the gains that come from more active property development activities. That's at least part of the reason why shareholders will see management trying to expand Ascott and its retail management operations – they won't replicate the gains of successful speculative development, but they will generate strong ROE relative to the capital they require.
I don't expect torrid growth from CapitaLand – I believe the company's earnings will likely grow around 3% to 4% and I expect the payout ratio to head higher in the future, leading to slightly lower book value growth. At the same time, I believe CapitaLand has shown that it can generate returns at and above its cost of capital, and I believe that's the important takeaway.
Discounting the earnings streams back, I believe the shares are about 10% undervalued today. As an alternative approach, I would argue that the returns CapitaLand generates relative to its cost of capital should have the shares trading basically at parity with book value, or about 15% higher than today's level.
The Bottom Line
CapitaLand has a lot of moving parts, and it is not an easy stock for the average investor to follow or evaluate. It's also not a very liquid ADR, and those shareholders who can buy the Singapore-listed shares probably should go that route. That said, this is a company that has shown through multiple cycles that it can successfully identify and execute on value-creating property development projects and then reinvest those gains into new value-creating projects. Although the market will bat these shares around with the ups and downs of the property/real estate cycles in Singapore and China, I believe long-term shareholders will be rewarded, and I believe this is an undervalued way to play the rising middle class in markets like China in the years to come.
Thank you for reading this Seeking Alpha PRO article. PRO members received early access to this article and get exclusive access to Seeking Alpha's best ideas. Sign up or learn more about PRO here.
Disclosure: I/we have no positions in any stocks mentioned, and no plans to initiate any positions within the next 72 hours.
I wrote this article myself, and it expresses my own opinions. I am not receiving compensation for it (other than from Seeking Alpha). I have no business relationship with any company whose stock is mentioned in this article.
Editor's Note: This article discusses one or more securities that do not trade on a major U.S. exchange. Please be aware of the risks associated with these stocks.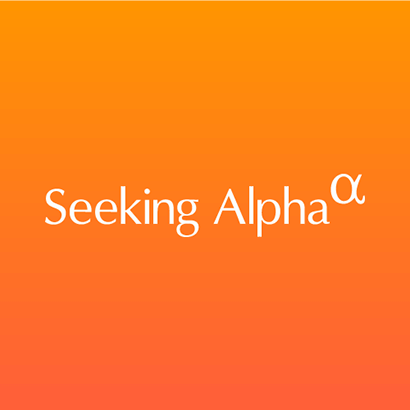 About this article:ExpandAuthor payment: Seeking Alpha pays for exclusive articles. Payment calculations are based on a combination of coverage area, popularity and quality.Tagged: Investing Ideas, Long Ideas, Financial, Real Estate Development, CFA charter-holders, Editors' Picks, Singapore, PROWant to share your opinion on this article? Add a comment.Disagree with this article? Submit your own.To report a factual error in this article, click here