Leadership is a funny word – you can be the best at something, but if that "something" isn't all that valuable, then it's hard to make real money from that leadership. That's my initial impression of Luxfer (NYSE:LXFR) as I do believe this company has a strong position in specialty metal and metal products (including magnesium alloys/powders, zirconium, and aluminum/aluminum composite cylinders), but that leadership hasn't meant abundant (or reliable) cash flow, nor much in the way of strong market returns over the last five years.
I do expect management to continue to deliver innovation-driven products to the market, and I do think that there are growth opportunities in autos, aerospace, and chemical catalysts; but I'm hesitant to believe that revenue growth will come in much above the mid-single digits for any sustained period of time. The good news is that the Street really isn't expecting much – revenue growth in the 3% to 4% range and FCF margins in the high si ngle digits can support a fair value of close to $14, as can an 8x multiple to my estimate of 2017 EBITDA. Coupled with a dividend yield close to 4% and a balance sheet that is in decent health, these underperforming shares could be worth a look for value and turnaround-oriented investors.
Specialty Metals Still Drive The Bus But Not As Fast As They Used To
Luxfer's Elekton business includes both its magnesium and zirconium businesses. This segment used to generate the majority of the company's revenue and the large majority of its EBITDA, but declines in the auto and defense businesses have dropped the revenue contribution to below 50%, though the much stronger margin profile means it continues to generate close to two-thirds of the company's adjusted EBITDA.
Luxfer's magnesium business is built around supplying magnesium alloys, powders, plates, sheets, and extruded products to customers for a wide range of end-markets. Magnesium has the advantage of being lighter than aluminum and similarly strong, while cheaper and easier to machine than titanium. Although corrosion and flammability issues have limited its use in some applications, Luxfer has been developing alloys that get around these issues. Luxfer sells its magnesium products for photo-engraving sheets, structural components (in aerospace, autos, and defense) and in more specialized applications like the heaters for military rations and flares designed to confuse heat-seeking missiles. Luxfer has also been developing applications for other markets like energy (a dissolving alloy for use in fracking) and healthcare (a bioresorbable stent).
The other part of Elekton (and it's roughly a 50/50 split) is the zirconium business. Zirconium has a range of practical indus trial uses, but some of the largest include chemical catalysts, ceramic additives, and water treatment. Zirconium oxides are used as oxygen storage promoters in catalytic converters, and Luxfer once enjoyed strong (roughly 40%) share in three-way gasoline catalytic converters for passenger autos. Zirconium can also be used to add opacity to ceramics, and Luxfer sells into markets like dental implants. The auto market has historically driven the zirconium business here, though the company has been working on developing other catalysts for industrial chemical production.
Cylinders Is Unspectacular, But It's Profitable
It's hard to really talk up Luxfer's cylinder business. A little less than half of the company's revenue comes from the sale of aluminum and composite gas cylinders, and Luxfer is the leader with over 50% share in SCBA cylinders used in firefighting, as well as enjoying strong positions in cylinders used for fire extinguishers and in oxygen delivery (healthcare). Luxfer has developed specialty composite cylinders for the alternative fuel vehicle market (buses, cars, and trucks that run on CNG, for instance), but this market has been slow to develop in North America and the EU.
There is one area of "sizzle" to this business segment and that is in the "Superform" business. This business contributes only around 10% of revenue, but it is built around designing and manufacturing high-performance, complex shapes out of high-performance alloys. Luxfer supplies Ferrari with auto body panels and has been moving into aerospace with products like wing tips and engine nacelle skins.
The Growth Path Is Tricky
Luxfer is an odd sort of company that doesn't lend itself to easy categorization. It's not really in the same sort of business as specialty alloy companies like Carpenter (NYSE:CRS) or Universal Stainless (NASDAQ:USAP), but the company is trying to drive acceptance and use for new magnesium alloys that can replace aluminum in applications like aircraft seating. It's also not neatly or easily comparable to catalyst companies like W.R. Grace (NYSE:GRA), Albemarle (NYSE:ALB), and BASF (OTCQX:BASFY), though the company has been exploring ways to grow its catalyst business in the direction of industrial/specialty chemicals. And then there are opportunities in alternative fuel storage and delivery where I suppose you could find some possible similarities to Chart (NASDAQ:GTLS).
However you categorize it, Luxfer is a company that still has some challenges to surmount.
The company's auto catalyst business has been roughly cut in half over the last five years due to a mix of Chinese export restrictions, cheaper products from Asian competitors, and IP infringement. Luxfer is doing what it can, including suing infringers and working on next-gen products, but I think it is too bullish to expect the company to regain all that it lost. Catalysts for the passenger diesel market are an interesting opportunity, but it increasingly seems that, in the wake of the Volkswagen (OTCPK:VLKAY) scandal, auto OEMs are tired of messing around with "clean diesel" and instead are moving quickly toward hybrid and electric ve hicle technologies.
Defense has also been an up-and-down market for Luxfer. The company saw its largest defense customer Wellman (a subsidiary of Fansteel) go into bankruptcy in 2016 and the company has also seen inconsistent demand for countermeasure flares and MRE heaters, though it sounds like defense order trends have improved more recently. Still, absent a more sustained presence for U.S. forces overseas, I don't think the company will see demand approach prior peaks.
At the same time, Luxfer has had mixed success with its new growth initiatives. Cylinders for alternative fuel vehicles (cylinders for CNG, hydrogen) have only a limited market opportunity today and neither CNG nor hydrogen-powered vehicles seem like a major priority for auto and truck OEMs at this point. The company's efforts in healthcare with its SynerMag alloy used in bioresorbable stents are interesting, but its partner Biotronik is small and I don't think this will amount to much unless/until a major player (like Abbott (NYSE:ABT), Boston Scientific (NYSE:BSX), or Medtronic (NYSE:MDT)) shows interest.
The opportunities in industrial markets are more encouraging to me. Although the U.S. onshore energy market is still shaky, Luxfer is seeing growth in its SoluMag dissolving alloy, which is used to make down-hole tools that dissolve (saving the driller from having to fish out plugs, balls, and other such tools once they're no longer needed). And as I said before , there are other chemical catalyst markets that Luxfer could address with its technology, including NOx abatement and "greener" processing technologies.
The Opportunity
Although I'm not looking for rampant growth from Luxfer (I don't expect/model it to surpass its 2011 peak until 2022), I do believe it will regain some share in the auto catalytic converter market and I believe it will have some success in aerospace as well, given the weight/fuel saving potential of magnesium alloys. I'm not looking for a big rebound in defense-related applications, but I suppose it is possible that Luxfer could have success getting its magnesium alloys incorporated into future military aircraft and it is possible that U.S. defense spending could increase in ways that would buoy Luxfer's sales.
On the margin side, the company has in the past been good about scaling out of low-margin businesses and the "Luxfer Model" includes a focus on high-performance products for speci alty markets that support premium pricing. Management has restructured its cylinder business (largely as a result of disappointing demand from alternative fuel applications), and while margins aren't what they used to be (reported operating margins peaked in the low teens), the company has preserved operating margins above 8% despite a 20% decline in revenue and continued to generate free cash flow.
Unless SoluMag or SynerMag really catch more than I expect, auto catalyst share really rebounds, and/or the alloy opportunity in aerospace really takes off, I don't think Luxfer will challenge those former margin peaks anytime soon. Nevertheless, I do expect some improvements in utilization and efficiency, and an ongoing prioritization of higher-margin products to lift margins such that free cash flow margins can rebound into the mid-single digits and then the high single digits. Even with 3% to 4% revenue growth, such an improvement would support mid-teens FCF growth.
Between net debt and a pension deficit, Luxfer's balance sheet is not pristine, but it's also not a source of concern to me. The company could also potentially look for additional tuck-in deals to add capabilities/market exposures and diversify its business. By the same token, Luxfer could itself be a takeout candidate.
The Bottom Line
Both my DCF and EV/EBITDA approaches give me a simi lar result – a fair value of around $14. Considering the decent yield (although the company has struggled to generate enough FCF to cover the dividend on a year-in/year-out basis), the lack of coverage, and the generally "meh" performance of the shares despite signs of market/order improvement and a new CEO, I think these shares could hold some appeal for more risk-tolerant investors.
This article is part of Seeking Alpha PRO. PRO members receive exclusive access to Seeking Alpha's best ideas and professional tools to fully leverage the platform.
Disclosure: I/we have no positions in any stocks mentioned, and no plans to initiate any positions within the next 72 hours.
I wrote this article myself, and it expresses my own opinions. I am not receiving compensation for it (other than from Seeking Alpha). I have no business relationship with any company whose stock is mentioned in this article.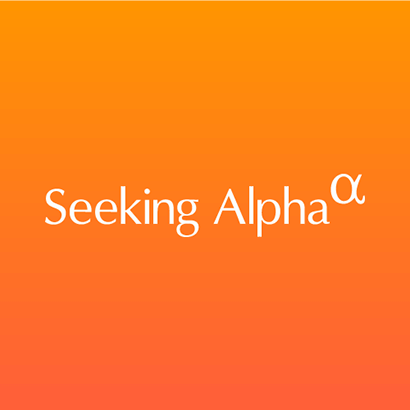 About this article:ExpandAuthor payment: $35 + $0.01/page view. Authors of PRO articles receive a minimum guaranteed payment of $150-500.Tagged: Investing Ideas, Long Ideas, Industrial Goods, Diversified Machinery, CFA charter-holders, Editors' Picks, GARP, Lagging Market Sentiment, Management Change, Margin Expansion, New Market Opportunity, PRO, Takeover Target, Underfollowed, United KingdomWant to share your opinion on this article? Add a comment.Disagree with this article? Submit your own.To report a factual error in this article, click hereFollow Stephen Simpson, CFA a nd get email alerts