Broadcom (NASDAQ: AVGO) BUY Thesis – Increased Global Demand for Semiconductors
This year alone, semiconductors are expected to see an 11.5% increase in growth year-over-year. For the past several years, growth in the industry has been relatively flat. According to the most recent WSTS report, growth for 2018 is expected to be 2.7% for the industry. Broadcom has substantially exceeded industry averages and is well positioned to thrive as a leading semiconductor company for future years. Their dual-headquartered structure (The United States and Singapore) will help them leverage future business in Asia Pacific and the Americas, the highest projected semiconductor growth regions.
Catalyst – Wireless Segment Growth
In their Q3 earnings call, Broadcom stated that their wireless segment would see a 30-40% increase in Q4 from a North American smartphone maker. Although they cannot say the specific company name, reports confirm that they are working with Apple. Broadcom will see their chip count rise from 5 to 8 in the new iPhone. The increase in dollar content per smartphone will cause a sharp uptrend in revenue. Also, it was reported that Broadcom and Apple had partnered together to form a chip that would allow for new wireless charging. On September 12, 2017, this technology was confirmed at an Apple event showcasing the new iPhone X. This has the potential to eliminate standard charging devices in the future. This next-generation charging chip, along with other Broadcom chips like touch-control technology, should heavily contribute to strong revenue growth for Broadcom.
The wireless segment growth will be strong enough that it will exceed the seasonal weakness in the wired segment expected in Q4, which accounts for nearly half of Broadcoms business. Management has stated that the seasonal decline will likely reverse and that investors should still see year-over-year growth continue for the wired segment in the future . The end result will be a top-line growth of 14-18% quarter-over-quarter for Q4.
In the first quarter of 2018, the wireless segment will remain stable, according to management. This is unlike past years where new smartphone releases have seen large segment increases and then returned to more normal levels. This allows for more forecastable growth and should contribute to a greater product-mix diversification. Long-term increased revenue diversification will reduce risk in Broadcom.
Supplemental Informational
High FCF/Net Revenue Target
In addition to the segment catalyst, management has a free cash flow target of 35% of net revenue. This ratio is currently at 31%, which is already best among Broadcoms competitors.
The target of 35% is expected to be reached in 2018 as capital expenses are heavily cut back from completions in pre-existing projects that were acquired in the Broadcom-Avago merger.
Low Forward P/E and PEG Ratio Relative to Competition
Broadcoms forward P/E of 14.2 and PEG of 0.9 is very low in comp arison to the majority of their competitors and lower than the broader markets. In an investment environment where a claim can be made that prices are elevated, Broadcom represents an attractive price relative to their earnings and growth. Texas Instruments, Qualcomm, Nvidia, Intel, and NXP Semiconductors all have higher forward P/E and PEG ratios than Broadcom, with the exception of Intels forward P/E and NXPs PEG.
Broadcom. (Forward P/E: 14.2 PEG: 0.9) Texas Instruments (Forward P/E: 19.2 PEG: 1.7) Qualcomm (Forward P/E: 18.2 PEG: 1.2) Nvidia.. (Forward P/E: 41.7 PEG: 2.8) Intel.. (Forward P/E: 13.1 PEG: 1.3) NXP Semiconductors (Forward P/E: 16.1 PEG: 0.8) Valuation
My valuation of Broadcom was derived from a discounted cash flow model using free cash flow. I arrived at an intrinsic value of $290, which is approximately 17% above the current mark et price of $247. My forecast assumes that Broadcom will continue to generate substantial free cash flow for future years that will be used to grow the business, complete acquisitions, and return cash to shareholders in the form of a dividend.
My DCF assumptions are as follows:
10-year Forecast Terminal Growth Rate of 3.0% (Managements target growth rate for long-term sustainability is mid-single-digits, so I took a more conservative LT value) Market Risk Premium of 7.0% (Risk-Free of 2.2% to represent 10-Year Treasury) Beta of 1.08 (Taken from Reuters) Risks
The risks of Broadcom include:
iPhone Product Delay/Low Demand
Any product delays or lowered demand for the new iPhone may lead to decreased revenue for Broadcoms wireless segment in future quarters. Anticipated expectations for the phone price are over one thousand dollars, which may lead to decreased demand, and ultimately reflect in future Broadcom quarters.
Prolonged Wired Segment Seasonal Decline
In Q4, Broadcoms wired segment revenue is expected to experience seasonal declines from lowered demand. Management guidance stated they expect this segment to smooth out for year-over-year growth. However, it is unclear when th e seasonal decline will reverse. This may lead to a more volatile environment in the market for AVGO in the near-term.
Merger/Acquisition Synergies Not Materializing
Continuing synergies from the Avago-Broadcom merger or synergies from the Brocade acquisition may not materialize and contribute to declining margins.
Conclusion
Overall, the outlook for Broadcom is very positive for the next several quarters. Top-line revenue should form a smooth uptrend with iPhone revenues offsetting wired segment declines, and the new Broadcom chip technology advancements will be key drivers for future years. With a $290 price target, clear catalyst, and strong free cash flow, Broadcom has the potential to be a strong investment opportunity for the foreseeable future.
Disclaimer
The information provided is the opinion of the author, and all sources used are perceived to be credible. This report is for informational purposes only, and should not be perceived as investment advice or an investment recommendation. The author shall not be liable for any losses related to this material, or any informational accuracy that may result. By accepting this material, you acknowledge, understand, and accept the foregoing.
Disclosure: I am/we are long AVGO.
I wrote this article myself, and it expresses my own opinions. I am not receiving compensation for it (other than from Seeking Alpha). I have no business relationship with any company whose stock is mentioned in this article.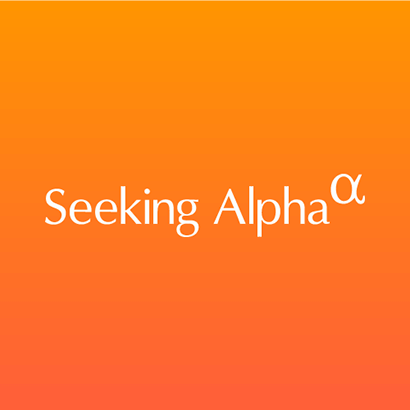 About this article:ExpandAuthor payment: $35 + $0.01/page view. Authors of PRO articles receive a minimum guaranteed payment of $150-500.Tagged: Investing Ideas, Long Ideas, Technology, Semiconductor – Broad LineWant to share your opinion on this article? Add a comment.Disagree with this article? Submit your own.To report a factual error in this article, click here