In what is no doubt one of the flashiest IPOs of the season, crude oil and pipeline behemoth BP Midstream Partners (pending ticker: BPMP) filed for a gargantuan $500 million IPO with the SEC on Monday. The Houston-based company is showing the resilience of the American oil industry after a bout of disastrous hurricanes, and is shaping up to be a promising attraction for investors of all stripes.
BP Midstream Partners, which is owned entirely by its parent company BP (NYSE:BP), sought to raise $100 million in its initial offering on Monday, with the entirety of its IPO easily being capable of piercing the $500 million marker down the line. As long as it keeps providing positive feedback for its investors in the form of healthy profit margins, the company could end up having one of the initially-flashiest yet ultimately stable IPOs of the year.
The company has set out to offer some 7,500,000 common units at a price range of about $19-21 per unit. While it's unl ikely that BP Midstream Partner's endeavor will break the atmospheric record set by Royal Dutch Shell in 2014, when it raised nearly $1 billion from its assets, the company will undoubtedly command a heavy market value if it hits or exceeds its initial price range.
An oil giant's bid
BP Midstream Partner's has already established a healthy foundation for it to build its future in the market on; the company reported an impressive $98 million in total revenue for the 12 months ended June 30, 2017. BP Midstream Partner's has also accrued passive income investing as it ignites its stock market ambitions, as it's joined by the likes of Citi, Goldman Sachs, J.P. Morgan and more as bookrunners.
The company hopes to complete its offering by the end of 2017's fourth quarter, and is likely hoping to see today's depressed oil prices shoot up as it seeks to gain investor's confidence. BP Midstream Partner's initial assets largely consist of one onshore refined products pip eline system and another onshore diluent pipeline system, though it's likely its parent company and IPO could pump funds into it for further acquisitions in the future.
BP Midstream Partners will no doubt enjoy the perks of being owned by BP as it flouts its credentials to potential investors; BP owns over 3,500 miles of pipelines already, and has terminals capable of carrying up to 1.3 billion barrels of lucrative oil, gas, and fuel products each day. Should the company's IPO reap in the huge swaths of cash it's hoping for, it's likely BP's already-impressive array of oil and gas infrastructure will be expanded and improved upon.
BP's well-established footprint can be easily seen virtually anywhere in the continental U.S., too; the company already operates heavily on the Gulf Coast, in the Midwest, and in the Pacific Northwest. Parent company BP's press release about the IPO outlines BP Midstream Partner's role as a vehicle to operate and develop pipelines and other assets in the Williston Basin area.
Betting on crude
The IPO's ambitious dreams may only be achievable in the event that oil prices shape up and get out of the ir current slump. BP Midstream Partners seems undeterred by recent prices, however, and seems confident that the capital it raises with its IPO can be efficiently used to guarantee the company's long term success. During the IPO, the company will likely be allowing underwriters a 30-day option to purchase up to 1.125 million additional units, though it will retain significant control over its assets.
BP Midstream Partners will retain ownership of some 72.7% of the limited partner interest in the company, though this figure could dip down to around 68.6% if underwriters purchase additional units of stock. As long as the company proves that it's methods of developing and maintain pipelines and other crude and natural gas assets are relatively cost efficient, it may be enough to coerce investors who are on the fence about investing in the fossil fuels industry.
A review of the S-1 filed with the SEC for the IPO shows just how ambitious BP Midstream Partner's bid i s; if underwriters exercise their option to buy additional units in full, it could reap up to $157.8 million, should shares continue to hover around the $20 mark. The company is likely joining the ranks of many others in the field in banking on the heavy support offered by President Trump for the oil, gas, and coal industries.
Investors may have doubts about the long-term future of the fossil fuels industry, but BP Midstream Partner's bold bid shows that the industry is still very confident it'll be profitable in the short term. Those with an eye for development projects would thus be very well-suited to bet on the gas and oil venture, which could be one of the year's biggest cash cows.
Disclosure: I/we have no positions in any stocks mentioned, and no plans to initiate any positions within the next 72 hours.
I wrote this article myself, and it expresses my own opinions. I am not receiving compensation for it (other than from Seeking Alpha). I have no business relationship with any company whose stock is mentioned in this article.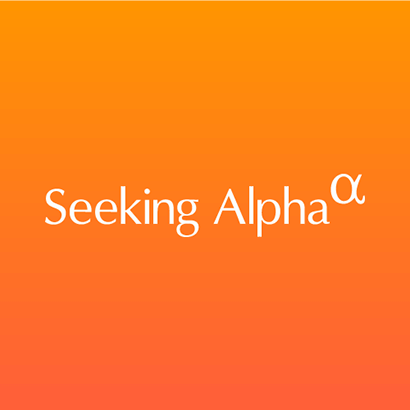 About this article:ExpandAuthor payment: $35 + $0.01/page view. Authors of PRO articles receive a minimum guaranteed payment of $150-500.Tagged: Investing Ideas, IPO Analysis, Basic Materials, Major Integrated Oil & Gas, United KingdomWant to share your opinion on this article? Add a comment.Disagree with this article? Submit your own.To report a factual error in this article, click here