Welcome to another edition of "3 Things In Biotech You Should Learn Today," a daily digest dedicated to helping you keep up with recent events in the biotech and pharmaceutical industries!
So what's in store for today?
BioMarin makes itself a priority to the FDA in phenylketonuria
Phenylketonuria is a congenital disorder that can lead to severe complications due to excess buildup of phenylalanine in the blood. Because this condition results from a severely diminished ability to metabolize this amino acid, the disease is largely handled by strict, low phenylalanine diet.
But BioMarin (NASDAQ:BMRN) is working on a solution for phenylketonuria in patients who have uncontrolled blood levels of phenylalanine. The agent is called pegvaliase, a PEG-modified form of the enzyme phenylalanine ammonium lyase, which can help to degrade serum phenylalanine.
Now the company has announced that pegvaliase's application to the FDA has been accepted for priority review, and the FDA has given the agent an action date of February 28, 2018. It should be noted, however, that the FDA has also requested extra CMC data that may delay the decision once BMRN submits.
Looking forward: Treatment options for phenylketonuria are very limited. While lifestyle interventions can be effective for preventing complications, they often are not sufficient to maintain low blood levels of phenylalanine. So it's very little surprise that in the same era we're getting PEGylated coagulation factors to treat hemophilia, we start seeing PEGylated replacement enzymes start to push toward the market, as well.
Merck REVEALs modest to disappointing results in dyslipidemia
Merck (NYSE:MRK) has been working toward the development of a novel anti-cholesterol drug, anacetrapib, which acts as a lipid modifier to help reduce blood cholesterol. Earlier clinical trials like REALIZE showed encouraging reductions in low-density lipoprotein levels in the blood, which spurred investigation in a randomized, phase 3 study called REVEAL.
Recently, MRK published findings from this study in The New England Journal of Medicine, and the results were mixed, at best. The primary endpoint was reduction of risk of major cardiac events. While anacetrapib yielded a significant improvement in this outcome, the benefit was modest, with a 9% total reduction in risk. The risk of major athersclerotic events was not significantly different between the treatment and control arms.
Moreover, anacetrapib led to decreases in kidney function significantly more often than did placebo.
Looking forward: This is not the best look for anacetrapib, which is a member of a drug class that has been mired by challenges in development. While these findings do not signal the end of anacetrapib development (the beneficial effects appeared to increase over time), they are not a ringing endorsement, either.
Abeona Therapeutics unveils a breakthrough in a rare genetic disorder
Abeona Therapeutics (NASDAQ:ABEO) is a small developmental biotech specializing in research into rare, life-threatening diseases. Among the various gene therapies in its pipeline is EB-101, an autologous cell therapy designed to treat an inherited disorder called epidermolysis bullosa dystrophica.
This condition can lead to defective wound healing and profound difficulty with nourishment due to damage to the esophagus. EB-101 has been shown to help promote collagen expression and wound healing in a phase 1/2 study leading to orphan therapy designations and significant excitement from the dermatology community.
Now it can add another accolade to the mix. The FDA has designated EB-101 as a breakthrough therapy for this inherited condition, which places it on a course of expedited regulatory access and the potential for accelerated approval. Now, ABEO is embarking on a phase 3 clinical trial to formally assess the benefit of EB-101.
Looking forward: To date, the FDA's breakthrough designation has gott en a number of very good drugs into the market at a remarkable pace. While I'm sure it approaches with cautious optimism, ABEO's initial results speak loudly, and if its phase 3 findings corroborate the early data, I would expect to see EB-101 reach patients sooner rather than later.
Author's note: Thank you for tuning into another edition of "3 Things!" If you found this article helpful, I hope you'll consider becoming a follower of mine on Seeking Alpha, as this will allow you to gain real-time email alerts whenever new articles of mine go live. Regardless, thank you for your readership, and have a great day!
Disclosure: I/we have no positions in any stocks mentioned, and no plans to initiate any positions within the next 72 hours.
I wrote this article myself, and it expresses my own opinions. I am not receiving compensation for it (other than from Seeking Alpha). I have no business relationship with any company whose stock is mentioned in this article.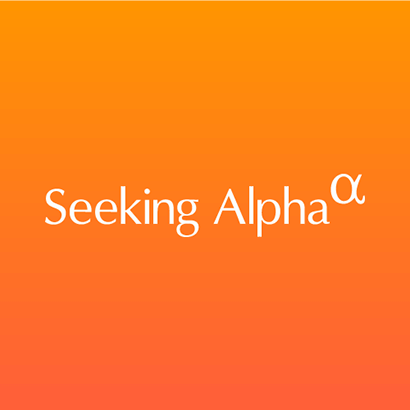 About this article:ExpandAuthor payment: $35 + $0.01/page view. Authors of PRO articles receive a minimum guaranteed payment of $150-500.Tagged: Investing Ideas, Quick Picks & Lists, HealthcareWant to share your opinion on this article? Add a comment.Disagree with this article? Submit your own.To report a factual error in this article, click here