Note: Subscribers to Avisol Capital Partners Total Pharma Tracker got an early look at this publication.
Welcome to another edition of "3 Things In Biotech," a daily digest dedicated to helping you keep pace with the fast-moving world of pharmaceutical and biotechnology research.
Amgen gets its thumbs up for blinatumomab
Company: Amgen (AMGN)
Therapy: Blinatumomab
Disease: Acute lymphoblastic leukemia
News: The ODAC meeting to discuss the use of blinatumomab in patients with ALL and residual disease after treatment ended in AMGN's favor, with 12 of the members voting yea to 4 nays. This signals a likely approval for blinatumomab, making it the first immunotherapy to be allowed for use in patients with this residual disease but no overt relapse.
Looking forward: The main disagreement from the panel came with respect to what cutoff of detectable disease should be considered "residual." This is a broader point of contention in the field, as there is favorable consensus that minimal residual disease is important, but how should it be defined, and what should we do about it? With this, in the US, we are getting some answers here, and this will be a continuing active area of investigation moving forward.
In the meantime, this is important for AMGN's bottom line, as approval here will extend the eligible patient population for blinatumomab therapy further.
BioTime moves its eye study into earlier AMD
Company: BioTime (BTX)
Therapy: OpRegen
Disease: Dry age-related macular degeneration (AMD)
News: BTX announced that its data safety monitoring board has allowed the fourth cohort of the phase 1/2a trial involving OpRegen in dry AMD to move forward. This cohort of patients is intended to include those with better vision, and it will evaluate functional endpoints, such as visual acuity measured by BCVA. The company guided that it expects preliminary data from this cohort to be presented in the fourth quarter of 2018.
Looking forward: BTX has always been good about keeping tabs on its regenerative medicine trials, offering small updates to the progress where others are generally mum. This one would seem to be a fairly momentous update, since the entire premise of its cell therapy, replacing the retinal pigmented epithelium, is designed to slow or stop the progression of dry AMD, for which there is currently no approved therapy. BCVA is a tricky measure of efficacy, though, as patients with AMD follow a highly variable disease course, making it difficult to draw clear conclusions.
For now, I would not buy based on this news alone, but there is still quite a bit to consider with respect to BTX.
Caladrius gives a tantalizing update in type 1 diabetes
Company: Caladrius Biosciences (CLBS)
Therapy: CLBS03
Disease: Type 1 diabetes
News: CLBS announced that an interim analysis has been triggered for the phase 2 T-Rex Study involving its autologous T cell therapy in recent-onset type 1 diabetes. The assessment continued to demonstrate that CLBS03 is well tolerated, and predefined futility criteria were not met. Thus, the study was recommended to be continued. 12-month follow-up data are anticipated in early 2019.
Looking forward: This is an interesting development to follow, ever since my article on CLBS that covered the preclinical findings of CLBS03 was published a little over two years ago. So I'm definitely rooting for the company, and I'm glad to see that there are small advances being made. Will it make it to approval? That's anyone's guess. But for now they continue to fight and scrape, and this is admirable. I would watch out for these data to come, as the first big readout of data is going to be crucial.
It's still too early in my opinion to buy in based on this technology alone, but I would keep an eye on CLBS.
Author's note: Thank you for taking some time out of your day to read some commentary on recent biotech happenings. I hope you'll consider leaving a comment or a question in the section below! This is one way in which Seeking Alpha is able to gauge the effectiveness of its writers and the platform. So if you want to keep seeing more editions of "3 Things," go ahead and participate!
As I mentioned above, I am now collaborating with Avisol Capital Partners on their Marketplace service known as the Total Pharma Tracker (TPT). Some of my work will be available to TPT subscribers either exclusively, or in advance. I will also collaborate in developing watchlists and other investment essentials. Please subscribe to TPT by clicking on this link – Total Pharma Tracker.
Disclosure: I/we have no positions in any stocks mentioned, and no plans to initiate any positions within the next 72 hours.
I wrote this article myself, and it expresses my own opinions. I am not receiving compensation for it (other than from Seeking Alpha). I have no business relationship with any company whose stock is mentioned in this article.
Editor's Note: This article covers one or more stocks trading at less than $1 per share and/or with less than a $100 million market cap. Please be aware of the risks associated with these stocks.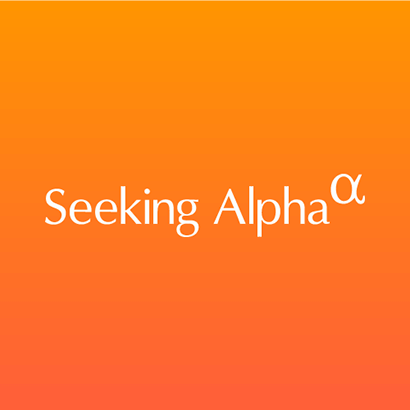 About this article:ExpandAuthor payment: Seeking Alpha pays for exclusive articles. Payment calculations are based on a combination of coverage area, popularity and quality.Tagged: Investing Ideas, Quick Picks & Lists, Healthcare, BiotechnologyWant to share your opinion on this article? Add a comment.Disagree with this article? Submit your own.To report a factual error in this article, click here